Tulle Skirts, Because We Can
Calling all my Carrie Bradshaw girls at-heart. If there is ANY part of you that can envision yourself in a fluffy tulle skirt, then (in my humble/semi-professional opinion) you should have a fluffy tulle skirt! For the girl with a modest or maybe practical wardrobe, a fluffy tulle skirt may feel like a stretch or an indulgence. It may feel a little too extravagant or a little too …much. I'm here to say you're WORTH IT. Go for the big skirt! Wear it with your favorite pumps, most comfortable flats, pop on your favorite sun glasses, and go enjoy your fabulous self. Whether you're wearing the getup to brunch, a baby shower, or just a simple night out with your honey, there's something magically feminine and fun about tulle. Today's particular tulle skirt is fabulously affordable (and likely short on stock, so act fast). I paired it with a roomy sweater and this AWESOME new bag! This bag is a new staple for my Spring wardrobe and it came at a great price.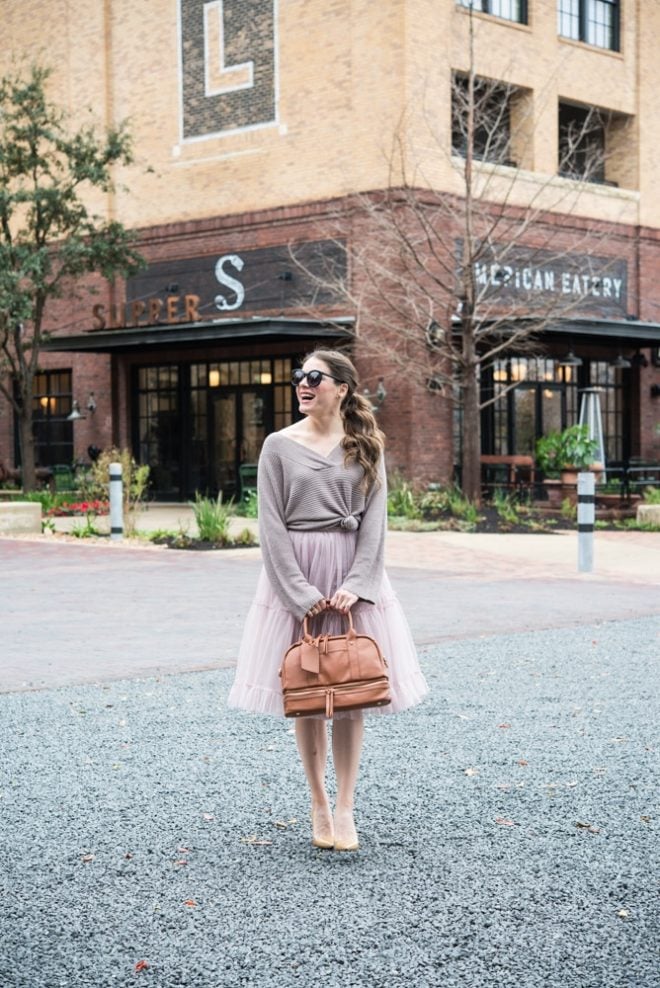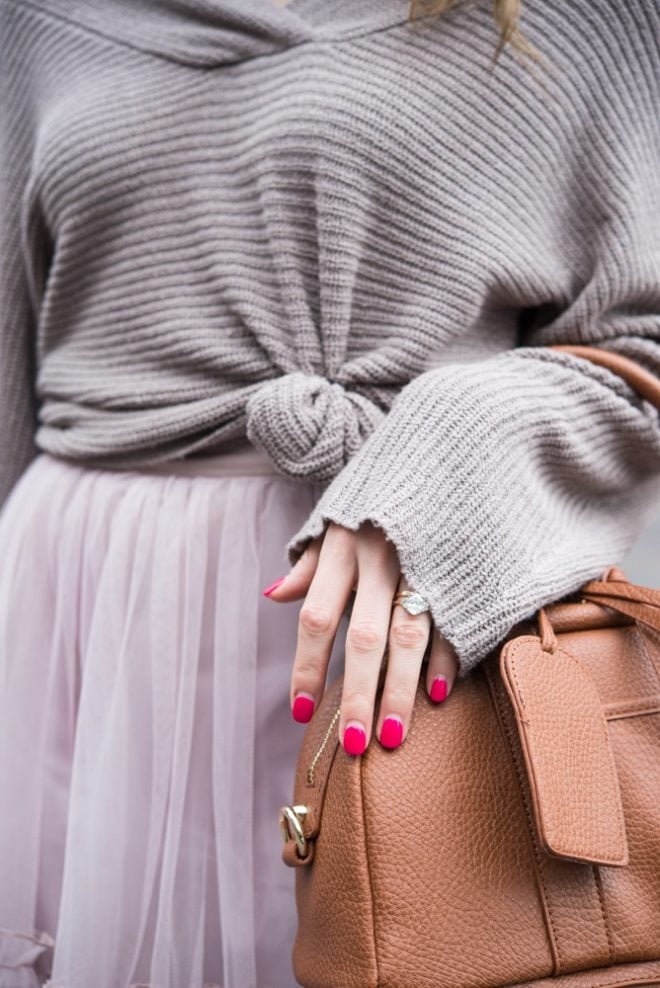 Shop the post
Shop this look by clicking on the piece you love below!


Related Posts
Leave a Comment