Welcome to Fed + Fit!
ABOUT FED + FIT
Have you ever tried to pursue a healthier lifestyle only to find yourself completely overwhelmed a few weeks in by the amount of time it takes? Or, have you been discouraged from even getting started after spending hours trying to sift through the huge amount of conflicting health advice out there?
Then we are SO happy you're here!
Here at Fed and Fit, we're on a mission to simplify wellness through quick and tasty recipes, unbiased, easy-to-understand nutrition and fitness advice, and simple swaps for safer home and beauty.
Core Beliefs
Pursuing health should add to your life, not take away from it. You should be able to feel your best and still have time to spend with your family, pursue your passions, or, heck, even just take a bubble bath! So, you won't find us suggesting restrictive diets, asking you to spend hours in the kitchen, or recommending that you sacrifice sleep in pursuit of a rigorous workout routine.
One size does not fit all. Our goal is to help you figure out what works best for YOUR body, not what conforms to a yes-or-no foods list. That's why you'll find an easy-to-use recipe key all over the site to help you find the recipes that work best for you!
Knowledge is power. There has never been a time where so much information on health and wellness is right at our fingertips. While this is incredible, it can also feel totally overwhelming. Our goal is to help you sort through all of the information out there and find out what works best for YOU.
Mindset is key. Mindset was pillar #1 (of 4) in the Fed & Fit Book for a reason! In any area of life, even nutrition and fitness, mindset is key to success. We strive to make sure that every piece of content we write contributes to a healthy, balanced mindset.
Meet Cassy Joy!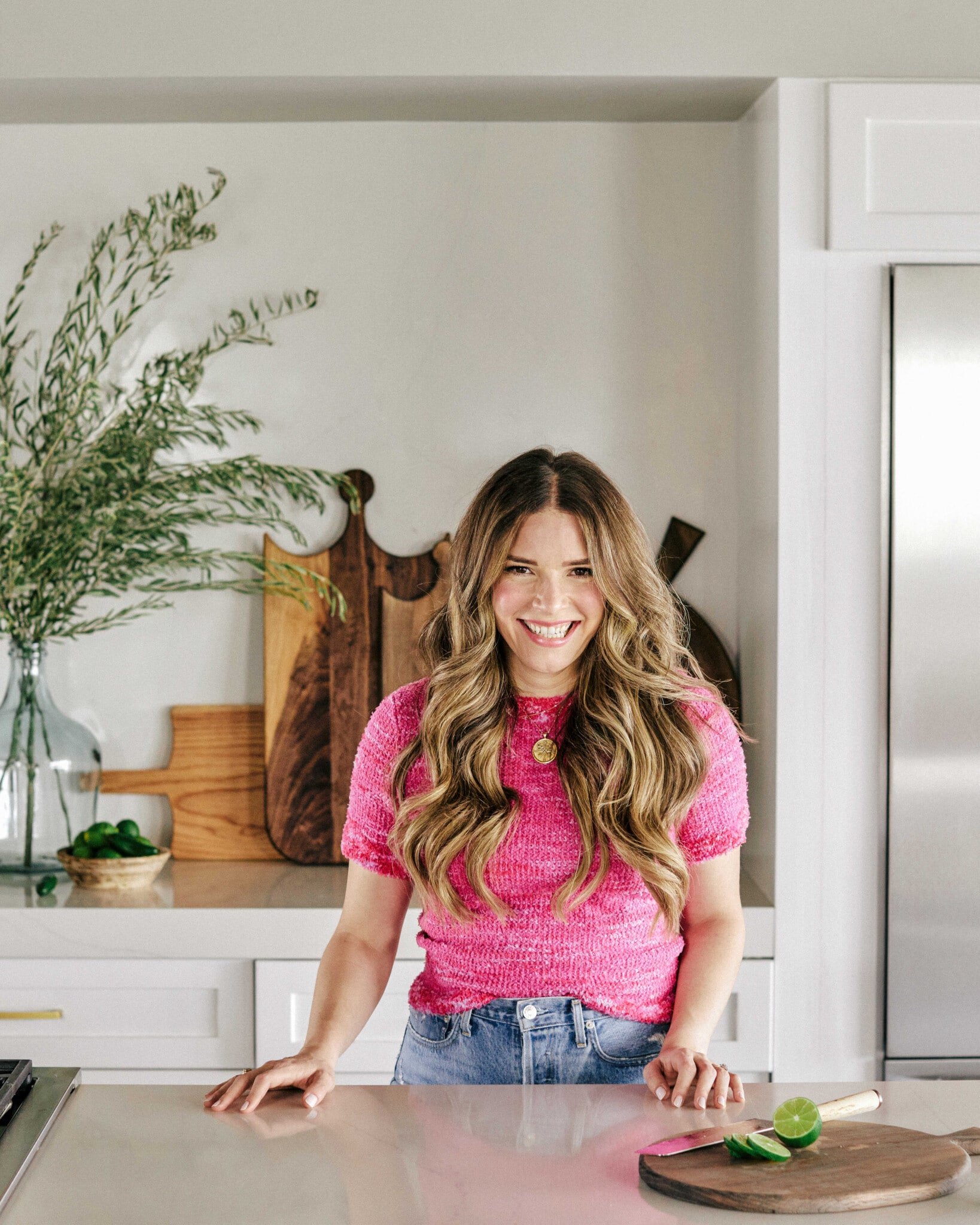 HOWDY! I'm Cassy Joy and I am just so happy you're here. I'm the founder, Editor-in-Chief, and Nutrition Consultant here at Fed and Fit. What started as a food blog back in 2011 has evolved now into so much more.
How'd all this get started? After years of yo-yo dieting, I found myself in poor health at only 24 years old. I woke up each morning with debilitating joint pain, fatigue, mental fog, and a mountain of anxiety. I really thought I was "doing all the right things," but couldn't figure out why my waistline kept growing and why my pain kept increasing. After graduating from Texas A&M University with my Bachelor of Science, I decided to continue my education in nutrition research – convinced that food could be the problem AND the solution.
After my studies, I took myself on as my first client and implemented an anti-inflammatory, grain-free, dairy-free, whole foods diet that was very similar to what is now known as Paleo, and it worked! After just one year following a Paleo template AND integrating a mixed fitness routine, I went from a dress size 12/14 to a 2/4, lived pain-free, and experienced more energy than ever before.
In 2016, I published my complete health journey, 28-day food and fitness plan, and over 175 recipes in my first book, Fed and Fit.
Over the years, I've continued to base my eating in a real-food plan, and have continued to change my diet based on what is right for my body. I stand firm in the belief that the pursuit of health is not about limiting the foods on your plate, but more about filling your plate with as many foods as possible (that work for your body).
In early 2019, I gave birth to my daughter, Graysen, and became even more motivated to refine my approach to health as I balanced being a new mom. I wanted to spend as much time as possible with my daughter, pour into my relationships, grow my business, etc. – and spending HOURS in the kitchen each week was taking away from those pursuits. I thought that there has GOT to be a better way. Getting a healthy, homemade dinner on the table shouldn't be this hard. There's got to be a way we can serve up dinner that is picky eater-friendly, that doesn't break the budget, and that doesn't leave me feeling exhausted from the effort. So, I went to work to find a solution to making getting a healthy dinner on the table each night easier.
The result was Cook Once, Eat All Week, which started as a 4-week series on the site and, because of the RAVE reviews by thousands of readers, made its debut in print on April 23, 2019 as an expanded 6-months-worth of meal prep guidance.
I'm incredibly proud of what Fed & Fit has become. It's now an online destination for folks craving easy recipes, approachable tips for non-toxic living, fitness for beginner levels, healthy mindset crafting, and overall no-rules-wellness. With my incredibly sharp, vigilant, and motivated team of contributors, we publish weekly problem-solving articles that are aimed at empowering (not burdening) you as you pursue your own version of healthy living.
When I'm not working, you can find me with my husband Austin, with our 1 year-old daughter Graysen Joy, and our Great Pyrenees (aka. 1st born) Gus in our home in the Texas Hill Country near San Antonio.






We want to hear from you!
There are several ways you can contact us: you can leave a comment on any recipe/entry, you can follow and ask questions on any of my social media platforms, or you can email us using the form below!