Ooey gooey, and perfectly nostalgic, your kids will be OBSESSED with these grain-free Peanut Butter and Jelly Quesadillas!
It's our last kid-friendly recipe installment for the Fed & Fit Lunch Series, and I love the fact that we get to end it with a twist on an old lunchroom staple! Anytime we're thinking of how to make something exciting and fun, you know we have to go straight to tortillas. We're from Texas, so if we can turn anything into a quesadilla, you best believe it's going to happen friends!
I absolutely love this recipe because it's fun, quick, and uses one of our most beloved grain and dairy-free convenience foods, Siete Foods Tortillas. If you've never had the pleasure of cooking with Siete Tortillas, you're missing out! These are grain and dairy-free, and so much like the real deal, that this native Texan can't even tell the difference. We eat a lot of breakfast tacos around here, so you know that's a compliment! They are the perfect vessel for these peanut butter and jelly quesadillas.
One of my favorite things about this recipe is that it's so simple. With a pack of tortillas, the nut butter of your choice, and a good simple jelly (we used this one), you've got a meal that every kid will love. You can even make this totally nut-free by choosing their Cassava/Coconut tortillas, or their Cassava/Chia Tortillas and subbing Sunbutter, and you're good to go!
These end up being ooey, gooey, and perfectly delicious and filling. I must warn you, much like a typical PB & J, be prepared to have sticky hands and mouths, so you might want to pack a wet wipe for your littles! But let's be honest, what's a good peanut butter and jelly Quesadilla without a little delicious mess to go with it?! Another great tip we've learned after much consumption of these little nuggets is to assemble, refrigerate until firmed, THEN cut, so you get less gooey spillage. These store really well in the fridge and in a cooled lunchbox—you're kids will love them!
Peanut Butter and Jelly Quesadillas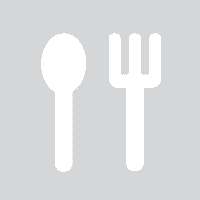 A new grain-free version of an old favorite! These PB&J Quesadillas are perfectly gooey!
Ingredients
1

package

8 Siete Foods Tortillas of your choice

Nut Butter or Nut Butter substitute of your choice

Jelly of choice
Instructions
Heat a griddle or large pan to medium to medium high heat.

Warm each tortilla in pan about 15 seconds per side.

Let tortillas cool, then apply a layer of nut butter to one tortilla, and a layer of jelly to another.

Place the two tortillas together (jelly and nut butter sides combined), and refrigerate til the filling firms up a bit.

Repeat instructions for desired amount of quesadillas.

When ready, cut into quarters and pack for lunch (best packed with parchment square between each quarter) or serve immediately.

ENJOY!
Recipe Notes
Nutrition completely depends on what ingredients you choose and how amazingly gooey you make them!
Nutrition
Calories:
288
kcal
|
Carbohydrates:
46
g
|
Protein:
8
g
|
Fat:
8
g
|
Saturated Fat:
3
g
|
Polyunsaturated Fat:
2
g
|
Monounsaturated Fat:
2
g
|
Sodium:
692
mg
|
Potassium:
118
mg
|
Fiber:
3
g
|
Sugar:
3
g
|
Calcium:
137
mg
|
Iron:
3
mg