Every item on this page was chosen by The Fed & Fit team. The site may earn a commission on some products (read more here).
Made with a few simple ingredients, this unique Creamy Honey Mustard Dressing is sure to become a staple in your refrigerator. It's great as a dipping sauce for grilled meats, marinade for roasts, or dressing for salads.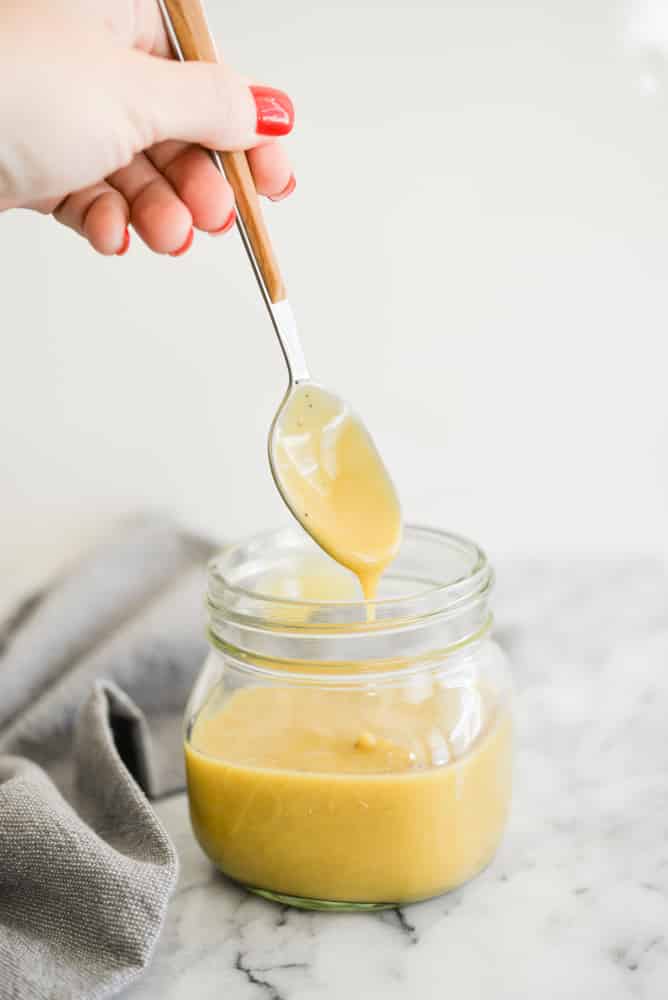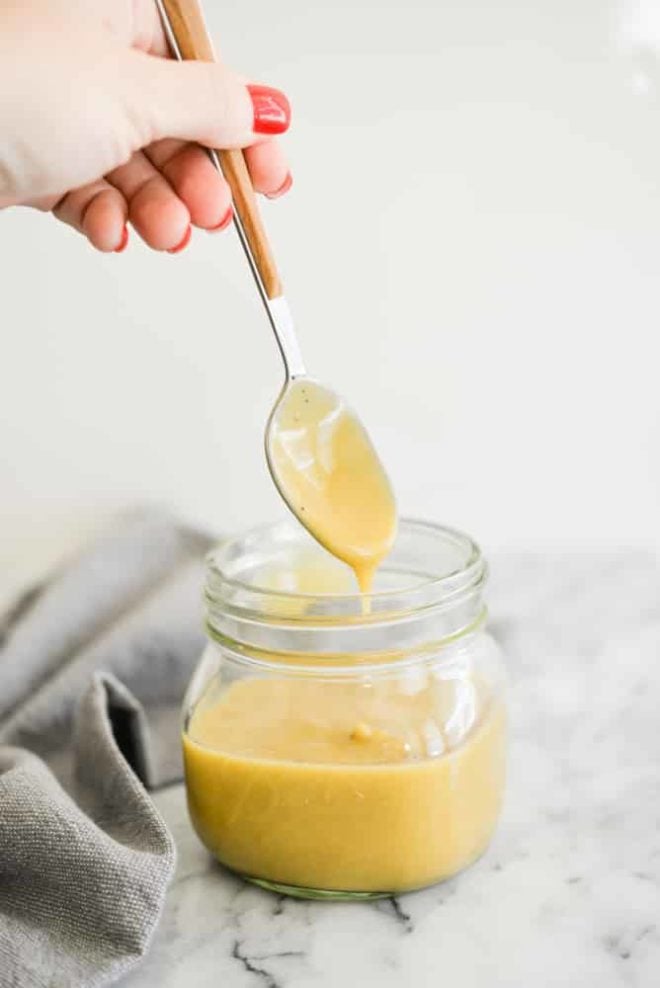 I realize that this is just the tip of the iceberg, but it is AMAZING how much laundry a teeny tiny human can create! We've gotten into a groove of doing laundry about every day so that it's less overwhelming, but the amount still amazes me. Another observation: a basket of baby laundry is a much different folding exercise than a basket of adult laundry. Baby clothes are tiny, so there's a LOT more to fold in that basket. Surprisingly, we haven't lost any of her teeny tiny socks! Funny enough, I'm starting to enjoy this simple chore (that I loathed before). I love having this daily exercise to help our family stay clean and organized.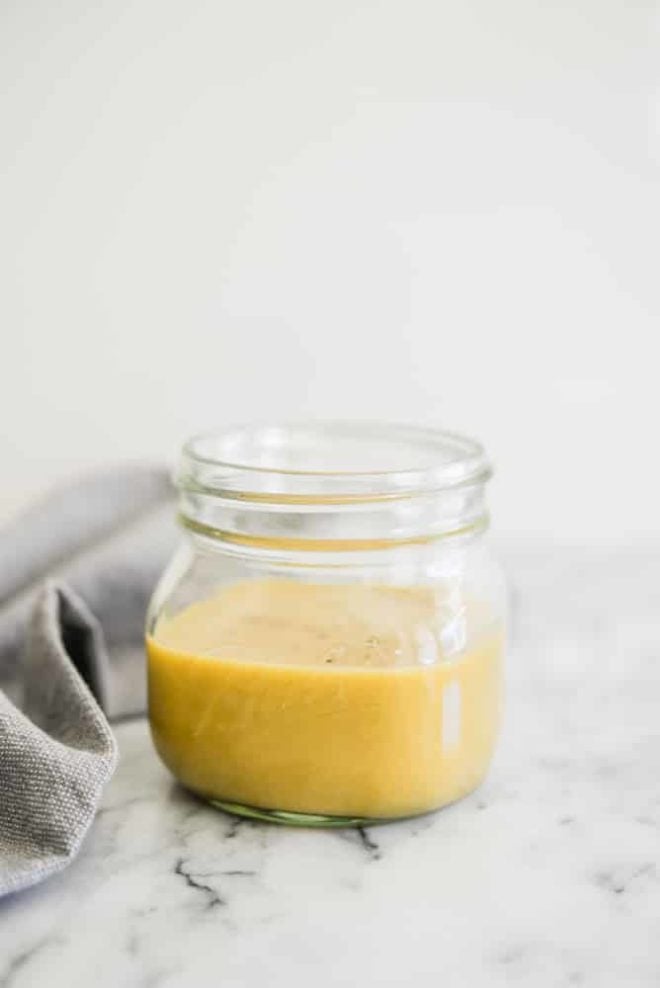 Now, let's talk Creamy Honey Mustard Dressing. I want to pour this dressing over EVERYTHING (like this Honey Mustard Pork Roast). It has the perfect balance of sweet, tang, and salt. To be honest, I didn't really like honey mustard before this version. It always tasted too sweet for me and was missing *something.* I'm thrilled to say that I finally put my finger on that something …I needed it to be creamy, too! The creamy texture really balances out the sauce and makes it seem more like a honey mustard hollandaise than a dressing. Instead of a true hollandaise, this Creamy Honey Mustard Dressing is possible thanks to olive oil that is slowly whisked in, forming a very light emulsion.
What to use this on? I love it as a dipping sauce for any grilled protein, as a salad dressing, or as a marinade for a roast (recipe coming tomorrow!).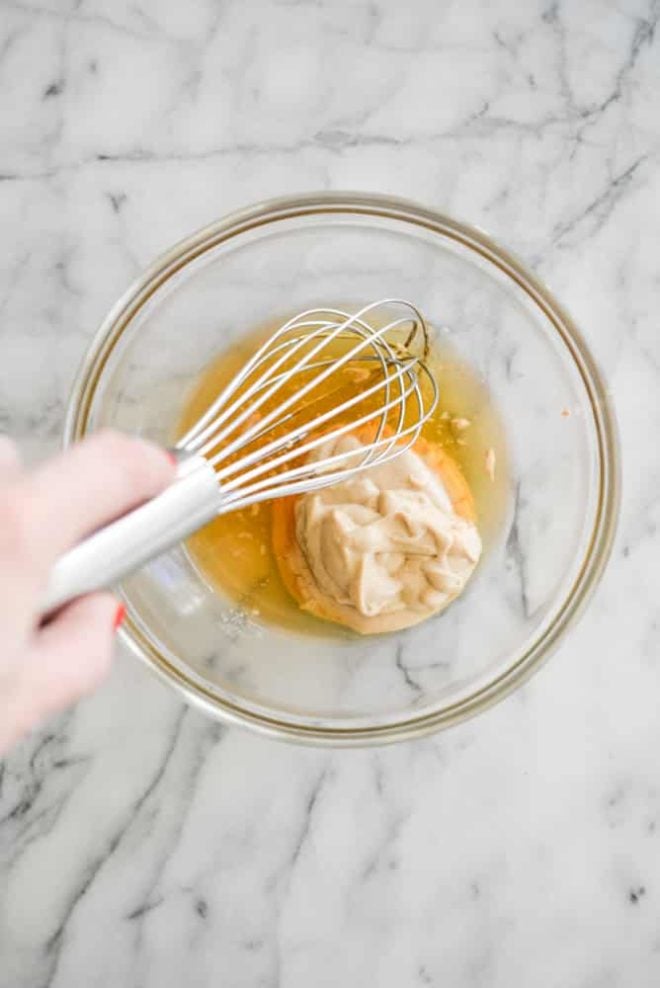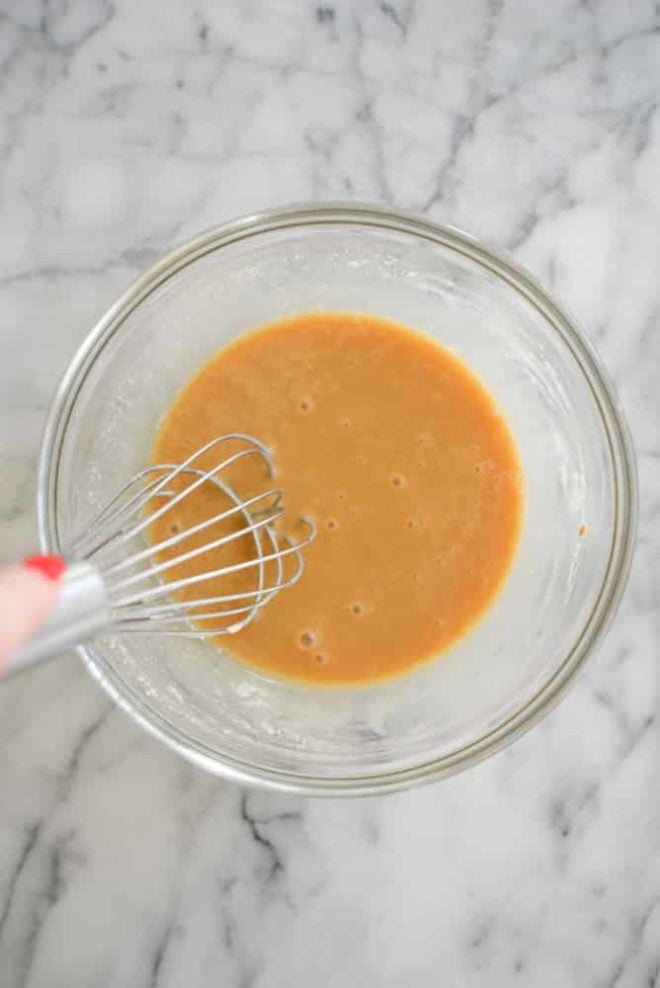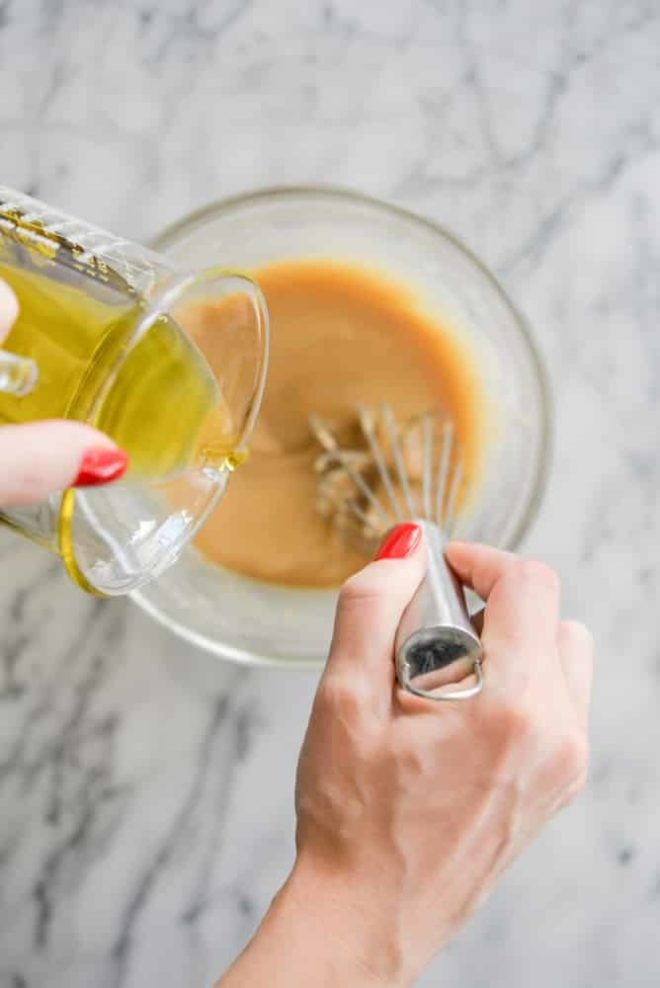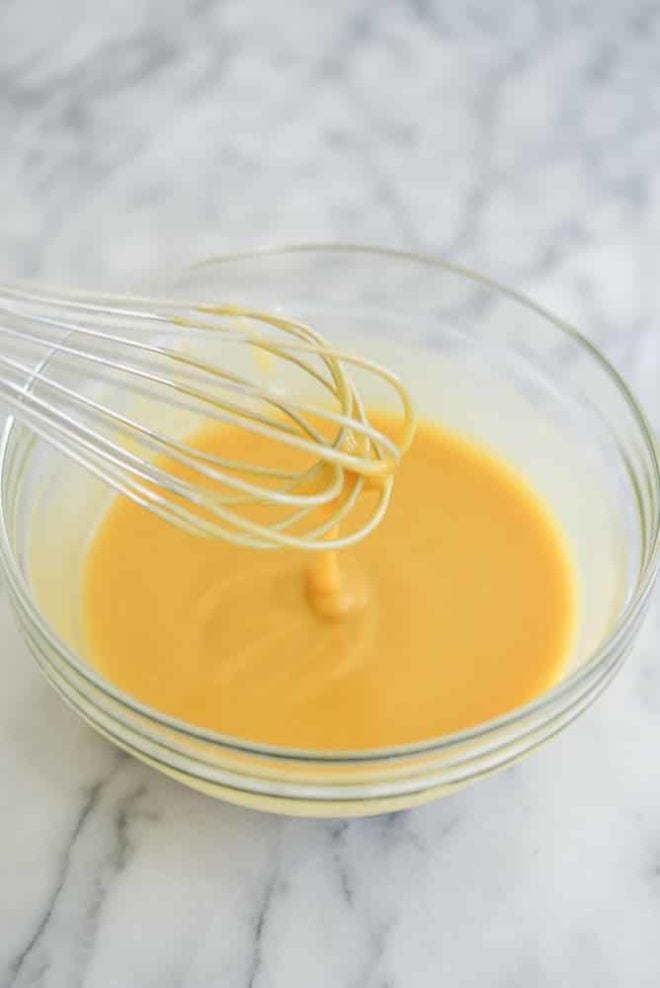 It will keep well in the refrigerator for several weeks. I hope you enjoy!
Instructions
In a medium bowl, whisk together the honey, dijon mustard, and apple cider vinegar.

While constantly whisking the dijon and honey mixture, slowly pour in the olive oil and whisk to combine. The more slowly you pour, the creamier the dressing. Add salt and pepper to taste and serve.