A few words that come to mind when I think of this whipped feta dip? Tangy, velvety, rich, creamy, DIVINE. Scoop it up with a crispy piece of garlic toast, your favorite crunchy cracker, or raw veggies.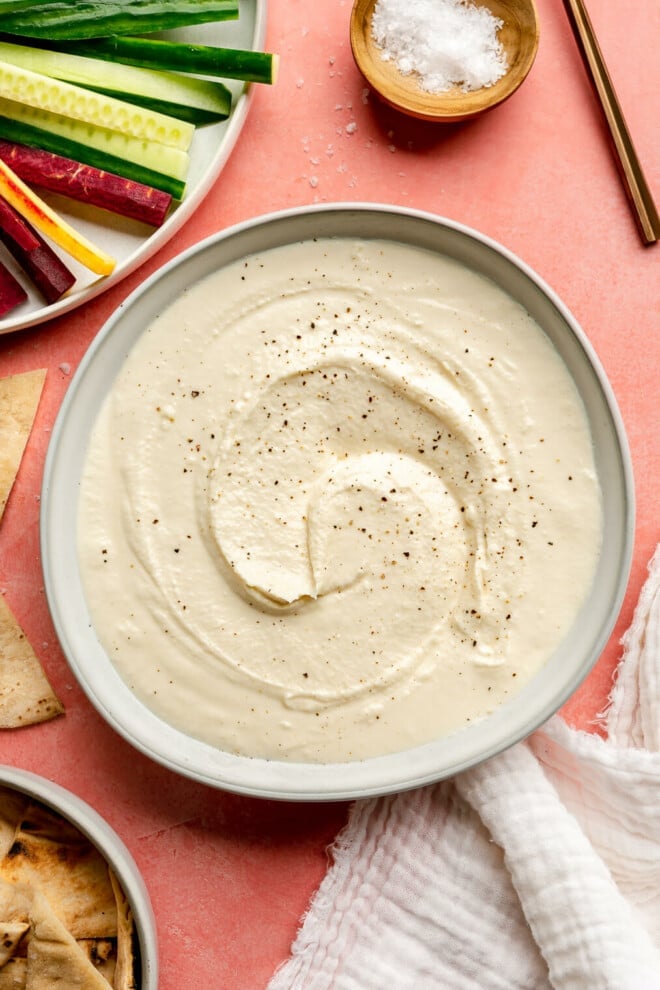 WHIPPED FETA. Do I need to say more?
With its perfect balance of salt and tang, feta is easily one of my favorite cheeses. It's perfect on salads, especially ones with sweeter toppings, and a must-have accompaniment for Greek and Mediterranean cuisine, but its crumbly texture can make it hard to incorporate anywhere else. That's where this whipped honey feta dip comes in!
I first came across it on a recent trip to Charleston at Butcher and Bee, and as soon as we took a bite we were all blown away. This dip takes the incredible flavor of feta but gives it a light and creamy texture with just a hint of sweet. We couldn't stop talking about it so I knew I needed to try my hand at my own version!
Ingredient Notes and Substitutions
The ingredients are super simple here. Any substitutions are listed below and exact ingredient amounts can be found in the recipe card.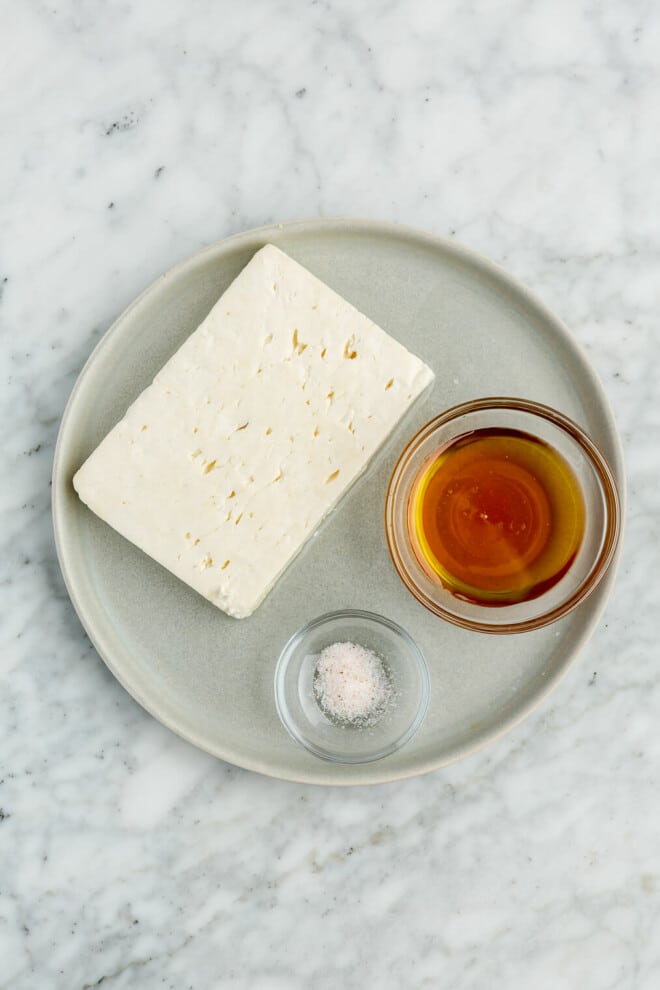 How to Make Creamy Whipped Feta
The instructions are ALMOST as simple as the ingredients. Here's how you'll pull this showstopper together: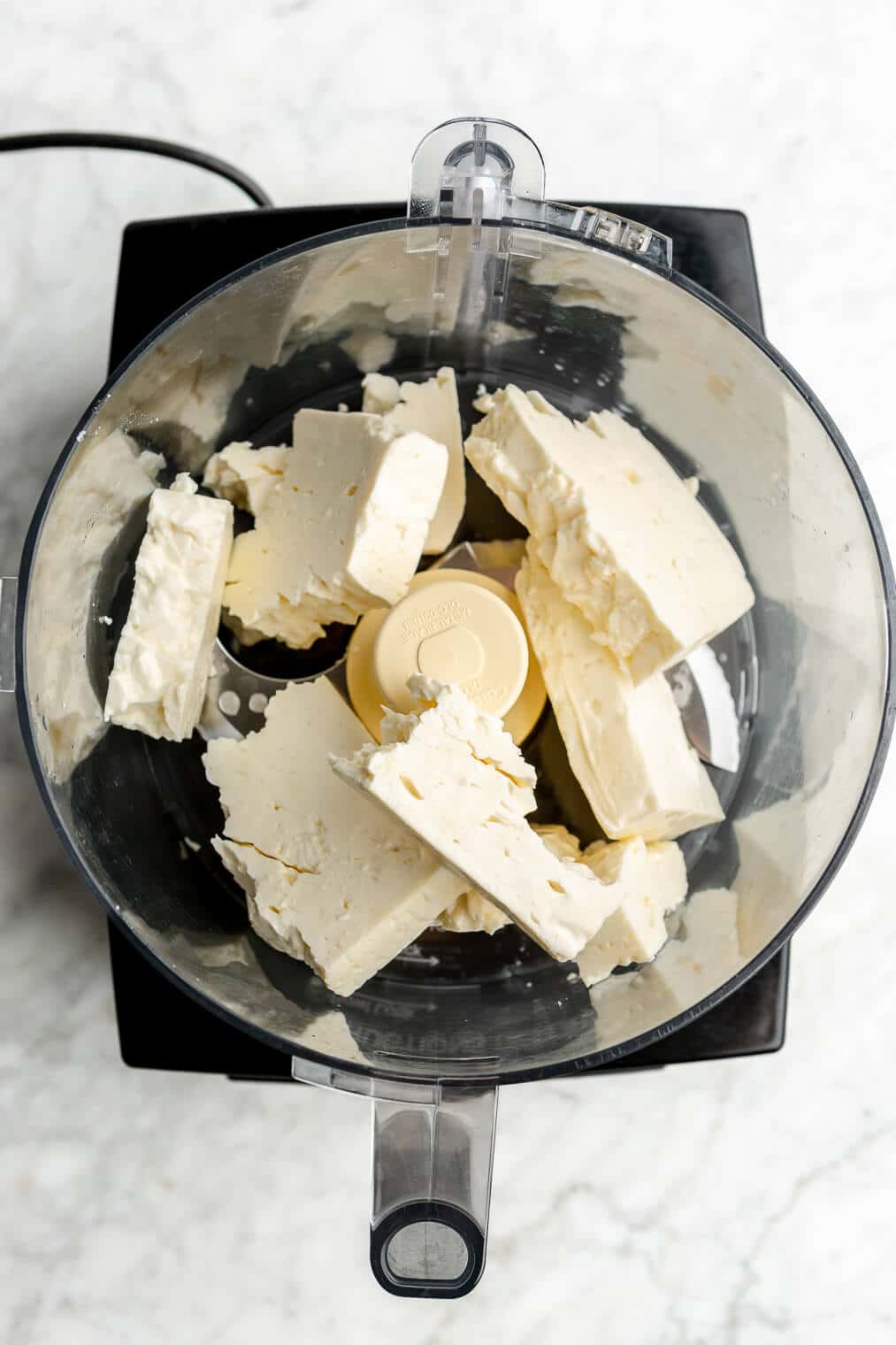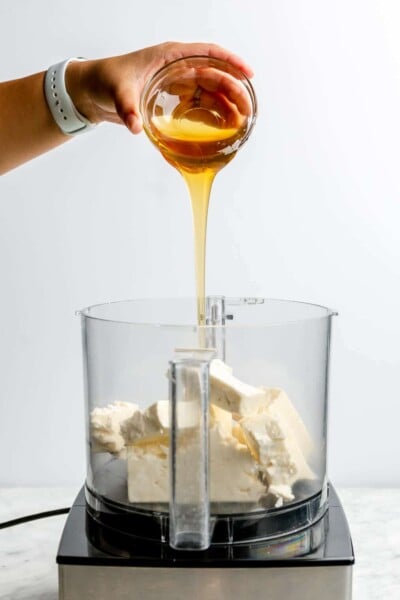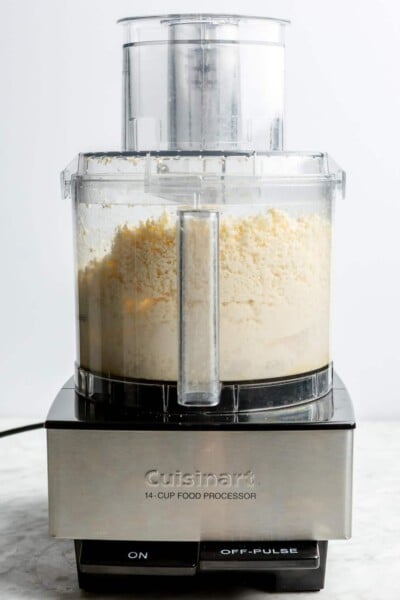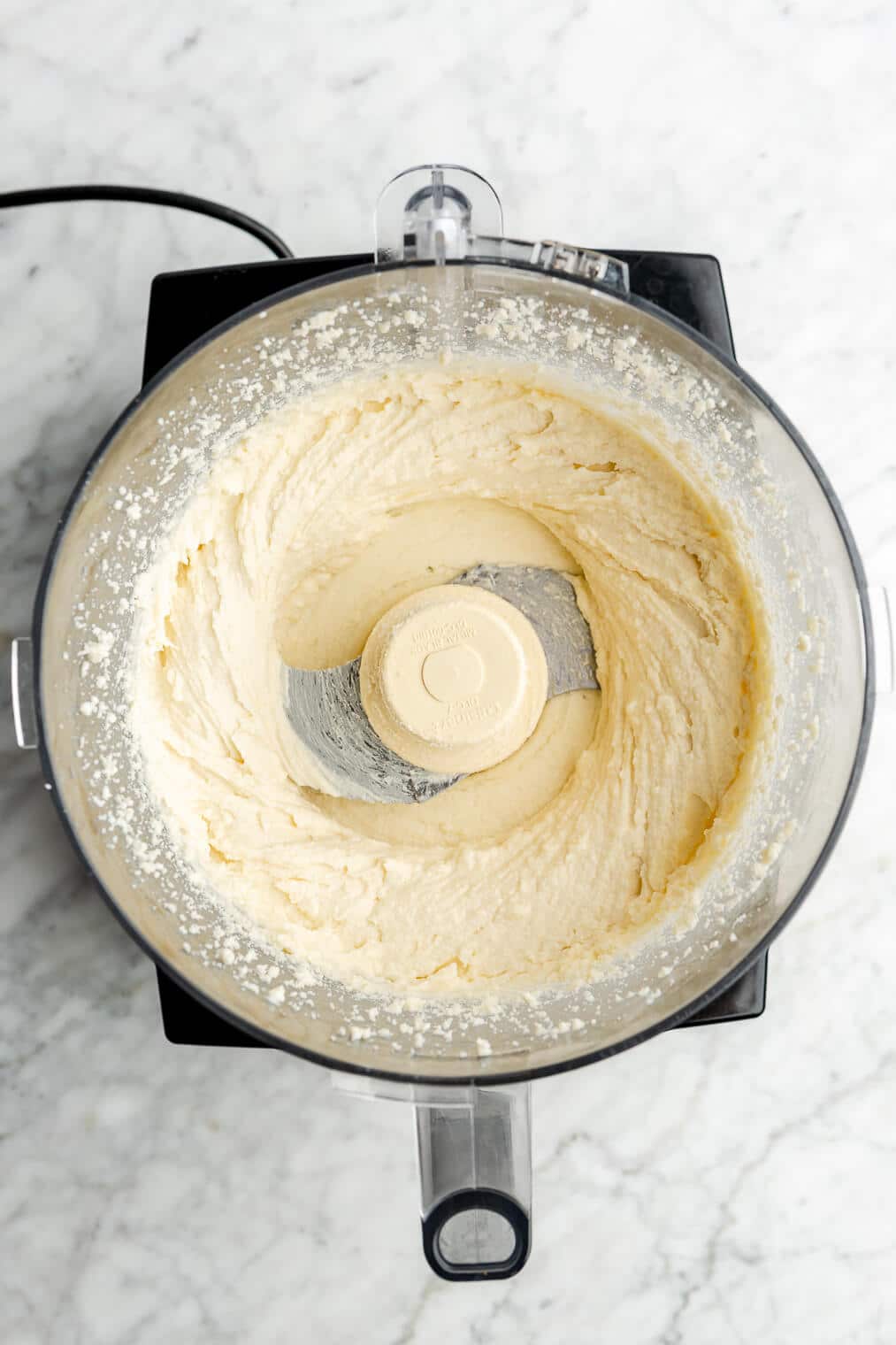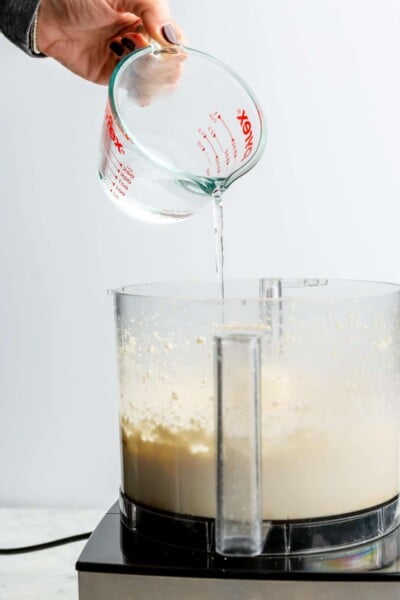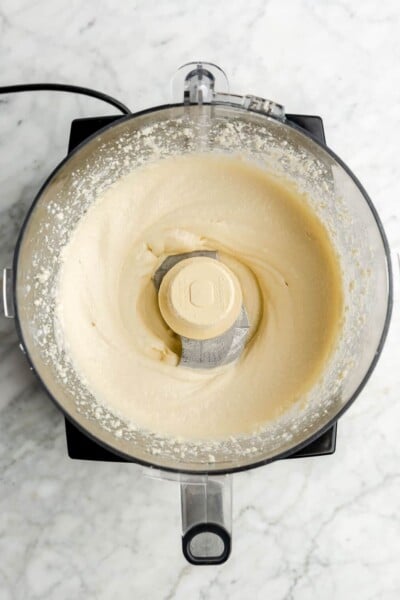 Food process – add the feta cheese and honey to a food processor and blend on high for 2-3 minutes, until the mixture is creamy.
Add salt, if needed – taste the feta dip and add salt if needed.
Serve and enjoy – serve alongside crackers, garlic toast, or veggies, and enjoy!
Recipe Tips and Tricks
Though this recipe is as easy as it gets, we've always got a couple of tips and tricks up our sleeve.
Whipped Feta Variations
If you'd like to up the flavor of this feta dip just a little more, here are some of our favorite ideas:
How to Serve
This whipped honey dip is perfect as part of a charcuterie board, on top of gluten-free garlic toasts, with crackers, with veggies, or even as a spread.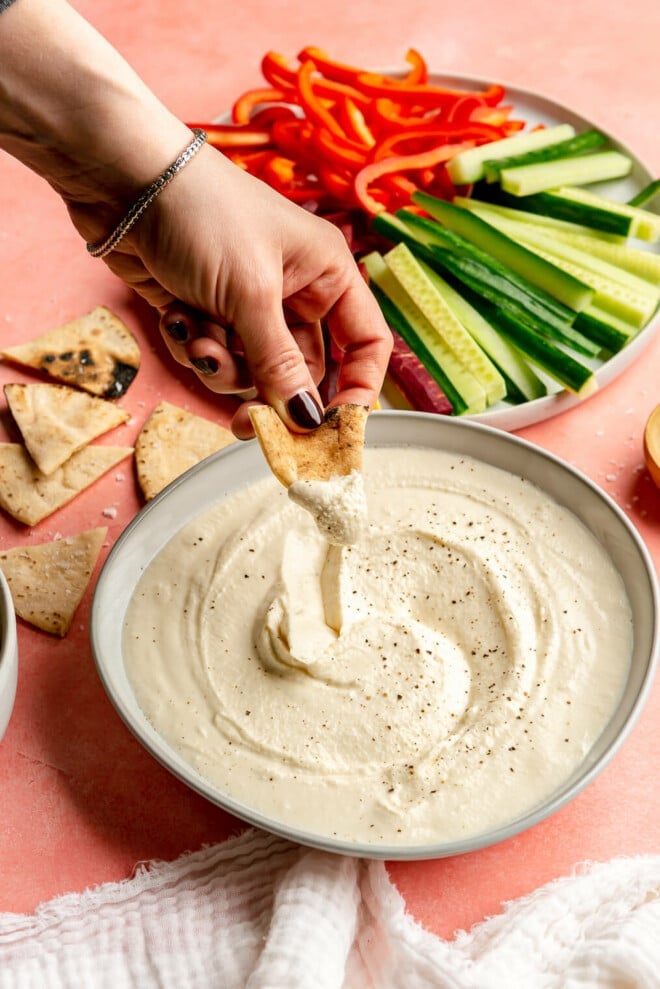 How to Store
Store any leftover feta dip in an airtight container in the refrigerator. Stored this way, it'll stay good for up to 5 days.
Frequently Asked Questions
Can this dip be made ahead of time?
You can absolutely make this dip ahead of time. We recommend enjoying it within 5 days of making it, so keep that in mind when you're planning your make-ahead timeline!
Why is my whipped feta grainy?
Your whipped feta may be grainy if you use feta cheese crumbles versus a block. Crumbled feta includes anti-caking agents that may cause a grainy texture.
Are you supposed to drain feta cheese?
Good question! Blocks of feta cheese often come in their own liquid, and if that's the case for your block, we recommend adding the liquid to the food processor along with the feta and honey for the creamiest whipped texture. If your block does not include liquid, you may need to add a couple of tablespoons of water to the food processor.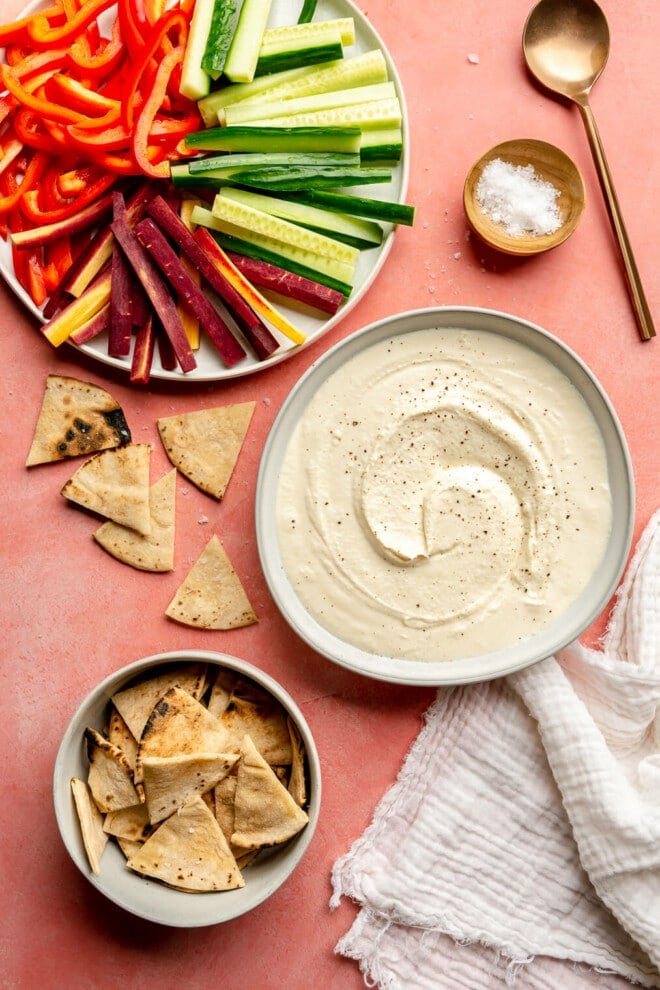 More Favorite Dip Recipes
Creamy Whipped Feta Dip with Honey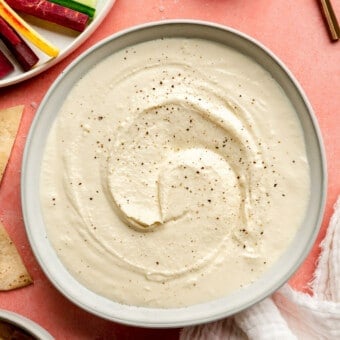 Feta is simply blended with honey for a creamy dip that's equal parts salty, sweet, and tangy.
Ingredients
Instructions
Add the feta cheese and honey to a food processor and blend on high for 2-3 minutes, until the mixture is creamy. Taste and add salt if needed.

Serve alongside crackers, gluten free garlic toast, or veggies and enjoy!
Recipe Notes
This recipe can easily be doubled or tripled!
The addition of water will give the mixture a softer texture. If you can get a block of feta packed in its own water, you can add that to the processor. 
Nutrition
Calories:
121
kcal
|
Carbohydrates:
7.4
g
|
Protein:
5.4
g
|
Fat:
8.1
g
|
Saturated Fat:
5.7
g
|
Cholesterol:
33.7
mg
|
Sodium:
373.4
mg
|
Sugar:
7.3
g