Dark Chocolate Blueberry Clusters
These dark chocolate blueberry clusters are the answer to my continued search for healthier desserts that take the edge off my cravings for cupcakes, brownies, and pies.  They are everything I've been craving and more!
They're simply made with fresh blueberries, rolled in a silky smooth melted dark chocolate and then topped with crushed pecans.
Keep them in the fridge for when your sweet tooth needs a little TLC.  If you're a fan of these nature's candy based little treats, you might also love these Chocolate Chili Pecan Clusters for a sweet tooth satisfier with a kick!
Enjoy!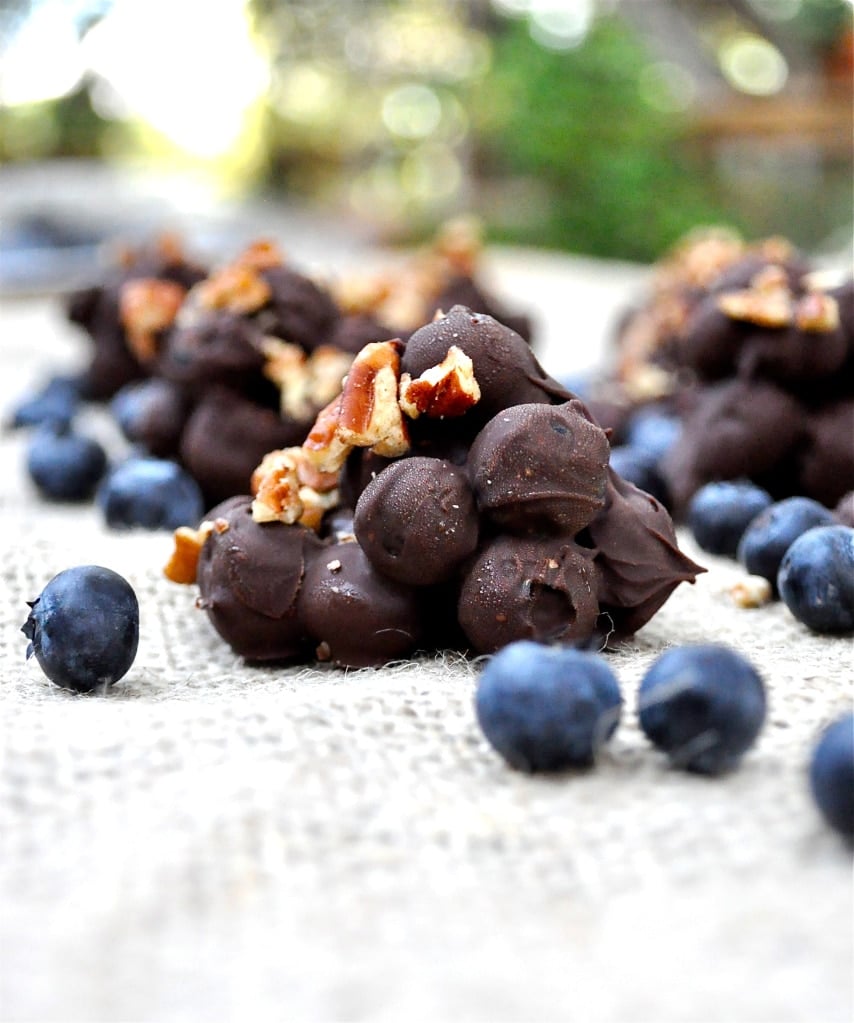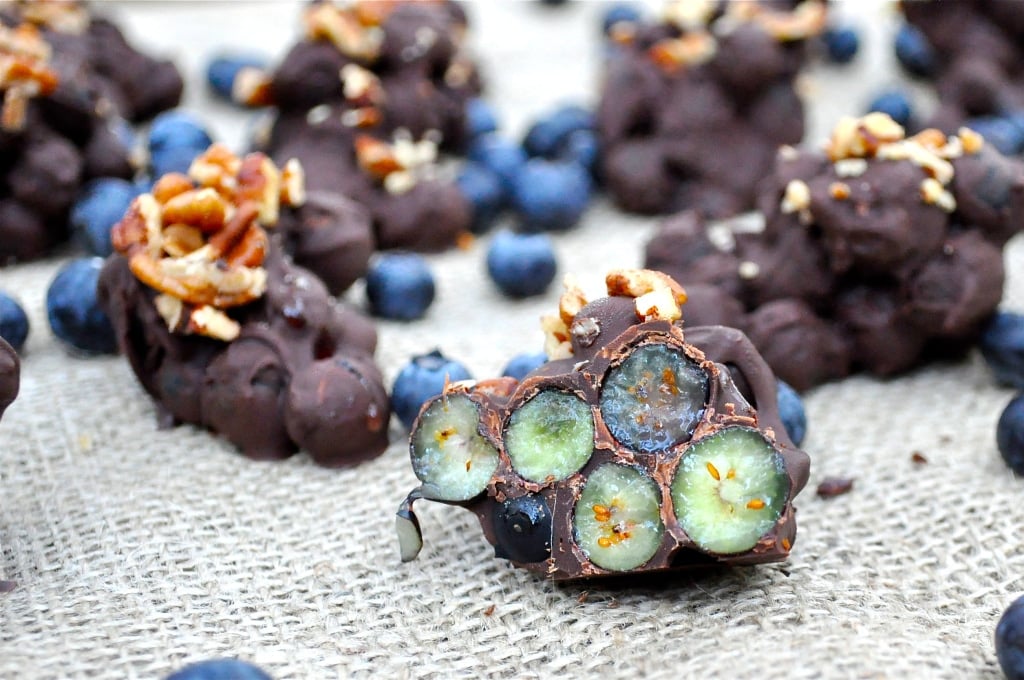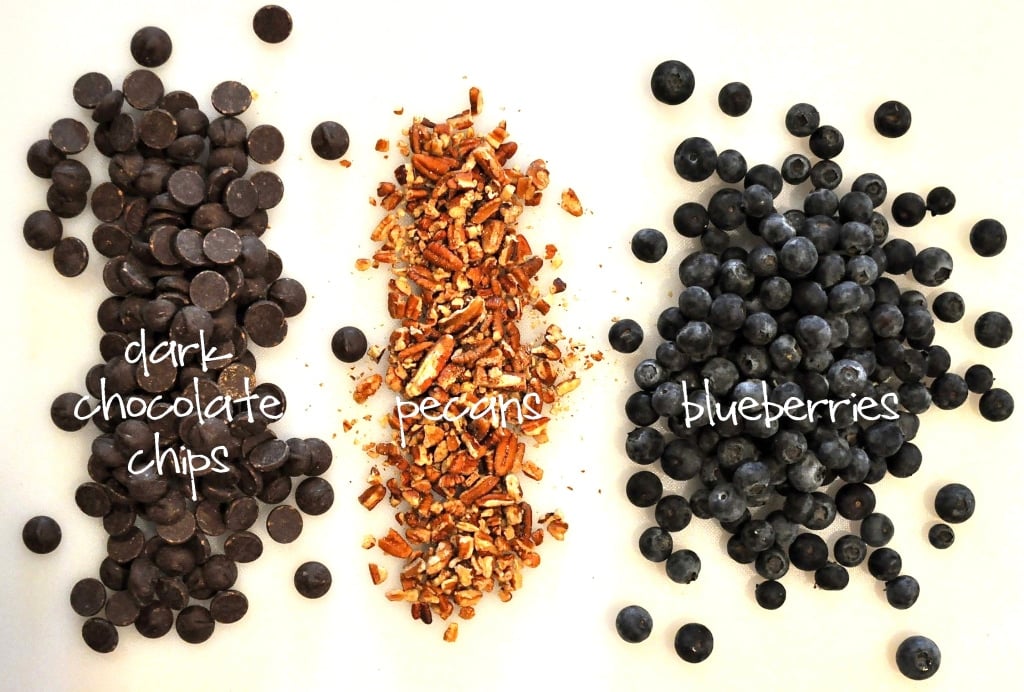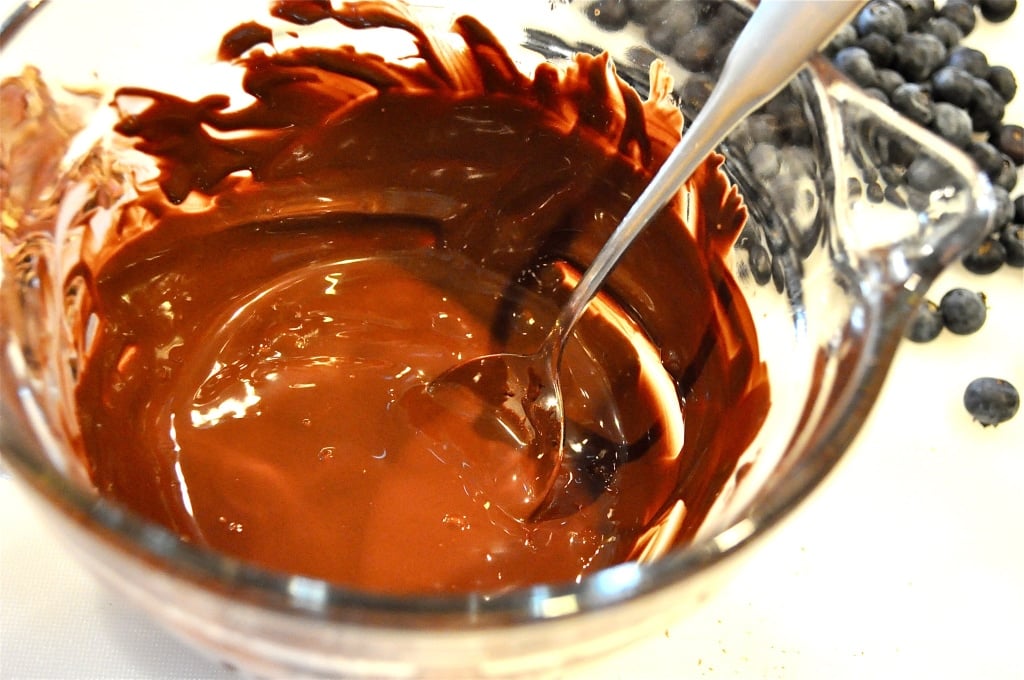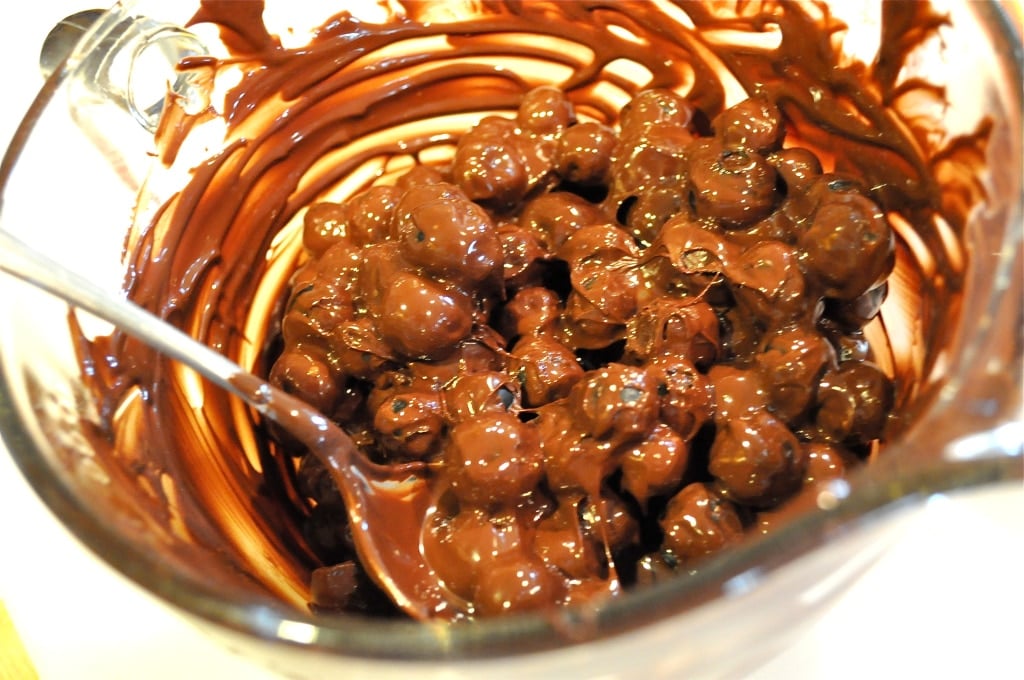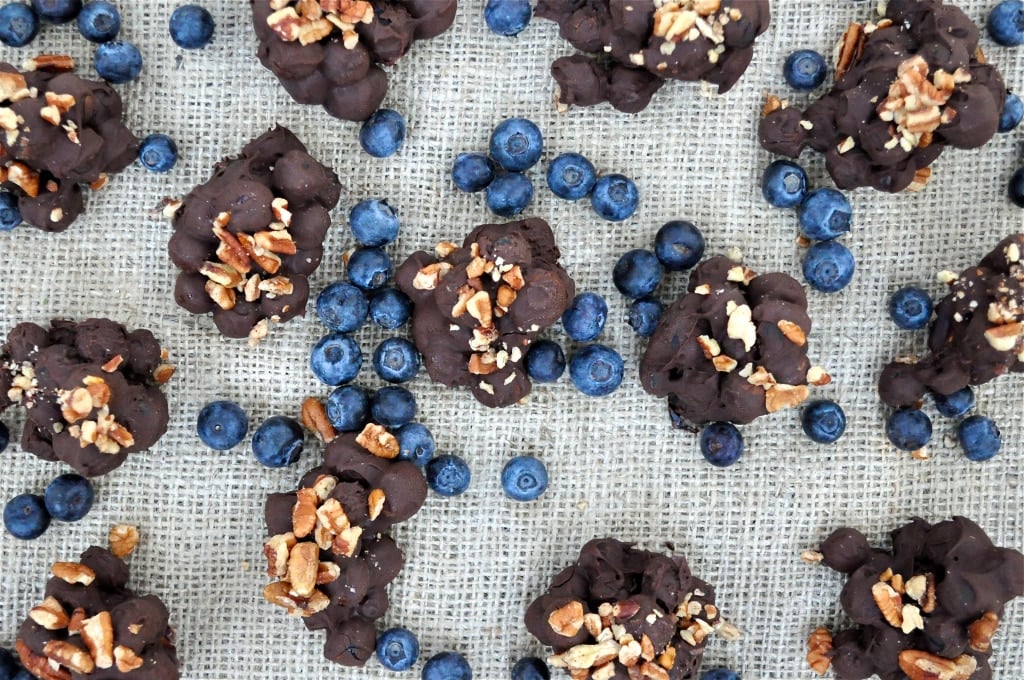 Dark Chocolate Blueberry Clusters
10 minutes
0:10
Ingredients
1 cup Dark Chocolate (Enjoy Life is a trustworthy brand)
2 cups Fresh Blueberries
1/4 cup Chopped Pecans
Directions
Line a baking sheet with parchment or wax paper.
Melt the dark chocolate chips using one of two methods:
A. In a double boiler, carefully stir the chocolate chips until they're completely smooth.
B. Heat the chocolate chips in a microwave-safe dish. Cook for 3 minutes at 50% power.
Stir the blueberries into the melted dark chocolate.
Using a soup-spoon (or something of a similar size), spoon clumps of the melted dark chocolate and blueberries onto the parchment paper-lined baking sheet.
Sprinkle each cluster with the pecans.
Place in refrigerator for approximately 30 minutes to set.
Plate and enjoy!
(Will keep in an airtight container in the refrigerator for about one week).
Recipe Notes
110 Calories; 8.4 g Fat; 1.7 g Protein; 4.8 g Sugar
Related Posts
14 Responses to "Dark Chocolate Blueberry Clusters"
Trackbacks/Pingbacks
Leave a Comment