Every item on this page was chosen by The Fed & Fit team. The site may earn a commission on some products (read more here).
If you have a thing for raw fish, then ordering Paleo off a sushi menu is going to be a breeze for you.
It's so simple!
First, let's get a few things straight. We need to differentiate between nigiri and sashimi. This distinction alone will help streamline your healthy decision making.
If you're a seasoned sushi pro and this is old news, skip ahead. If you're like me and you've eaten sushi a million times but you still get confused about the difference, I've got your back.
Nigiri = piece of raw fish over rice.
Sashimi = piece of raw fish.
So you're saying, all I need to do is order sashimi? And, because ALL fish is Paleo-friendly, I can order any fish I want?? I'm in!
Yep. That's exactly what I'm saying.
Watch my new Tastemade video for a 1-minute visual introduction:
I'm having so much fun with these videos.
Okay. Let's talk more about sides.
I know you're used to the sticky vinegar sushi rice. I know you don't think you can get through a meal where chopsticks and Sriracha are involved without a plate of grain goodness. I'm here to tell you that you CAN. Be strong.
Acceptable Paleo-friendly side dishes:
Every sushi restaurant has sliced cucumbers in excess. Ask for a bowl! They're especially tasty with a squeeze of lemon juice and a sprinkling of sesame seeds.
Okay you caught me, seaweed salad is one of those mystery dishes. You never know if they snuck in soy or sugar. I know. I also, don't always, 100% care. NOW, if you have a known allergy to soy or gluten, ASK! However, if you're working towards an 80/20 Paleo lifestyle plan, then order that big plate of seaweed. The seaweed is seriously good for you and the sugar is pretty negligible. Plus you get to chomp and chew while everyone else chases that last piece of rice across their plate with chopsticks. It should be an Olympic sport.
Bonus round!
Let's talk cocktails. While the options are endless, I recommend you chose as simple of a cocktail as possible. That way, you'll have a better understanding of what's in your drink.
Piranha Killer Sushi, where this video was filmed, has an incredible cocktail list. My heart skipped a beat when I saw that they had lychee martinis on their menu. I LOVE lychees.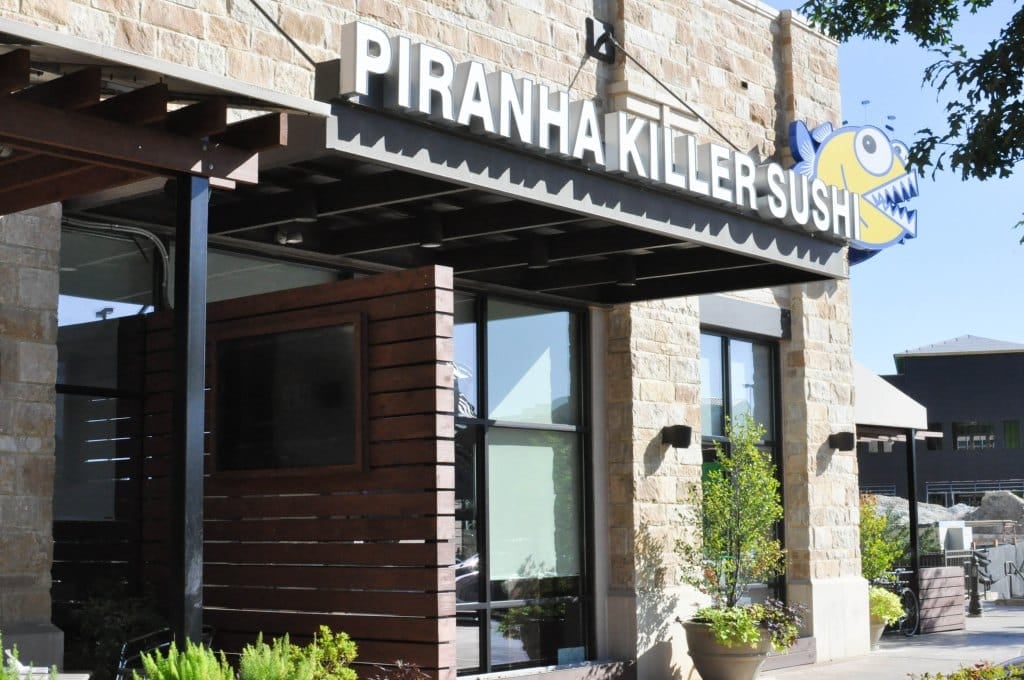 The martini is really simple: vodka, lychee fruit juice, garnished with a couple lychee. Yum. If you haven't had this fruit before, grab some from the Asian isle and start experimenting! They're great in non-alcoholic mocktails made with sparkling water.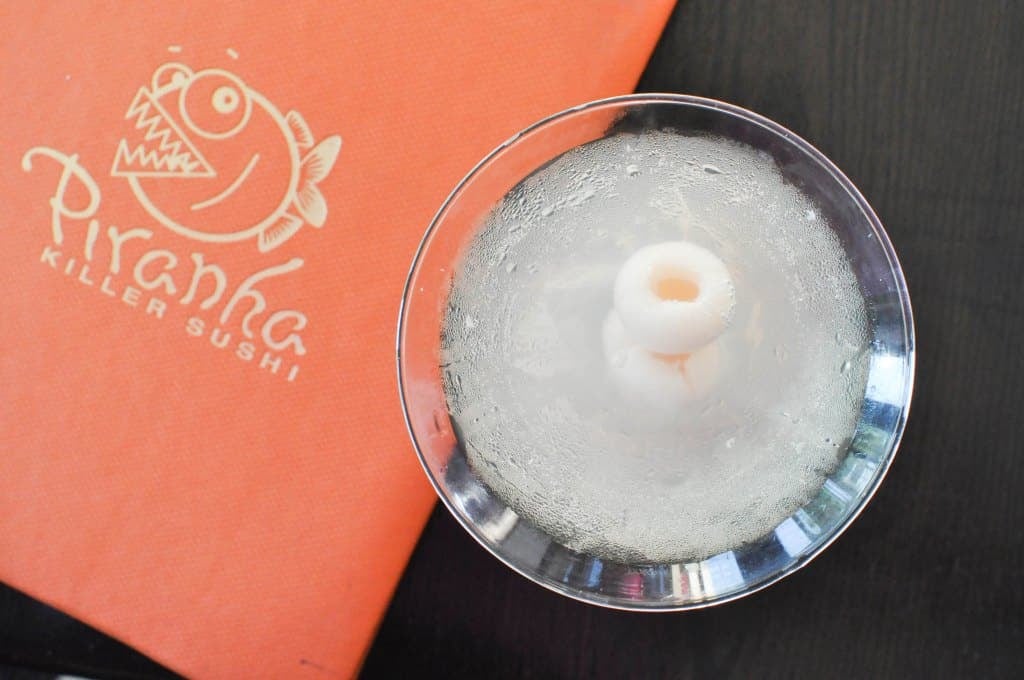 Order Recap:
Chirashi bowls are plates served with sashimi traditionally over a bed of sushi rice. Ask to substitute cucumber or seaweed salad for the sushi rice.
Vodka martini with fruit juice and fruit garnish.
In case you missed them, here are links to the other videos in the series!