Get ready to take your snacking to the next level. We're going to talk paleo chips and salsa – holiday style.
Chips and salsa are staples in Texas. It's what you whip out to curb your appetite for an after school snack, Saturday football game munchie, or the ravenous pre dinner I'm-too-hungry-to-wait feigned starvation (guilty).
In an effort to continually diversify my pallet, I tried …and then loved… cranberries.
How did I go so long without knowing how amazing cranberries are? In case you're as confused as I was, there is not an orchard of cranberry trees that grows can-shaped maroon goo for decorating our dinner table during Thanksgiving and Christmas (usually found next to the mini sweet pickle decoration – YUCK).
Cranberries are in fact these crisp tart little bites of heaven that we should all enjoy more often.
Although my friends teased me that my next recipe would read:
Ingredients:
1 Bag Raw Cranberries
Directions:
Open and eat.
I won't do that to you.
Instead, I give you … the Cranberry Salsa.
I came across the recipe below for paleo chips at Jen's Gone Paleo. I made a couple changes to the flavors. These chips work really well with the salsa.
When the chips run out, save the rest of the salsa for your next salad. Top a bed of field greens with leftover turkey and a generous spoonful of Cranberry Salsa. Yum!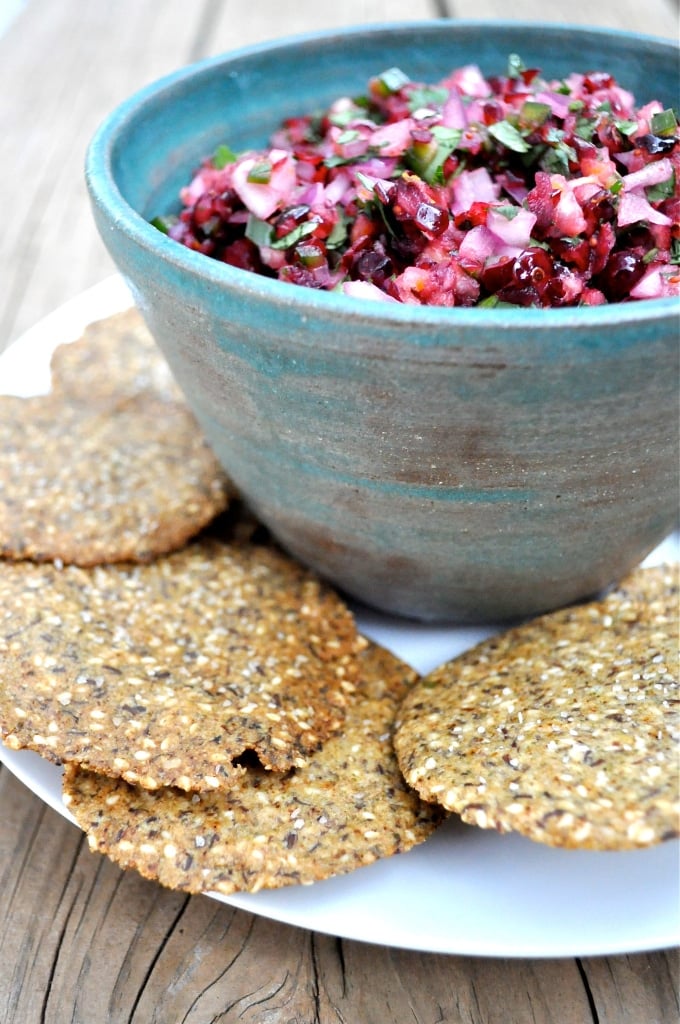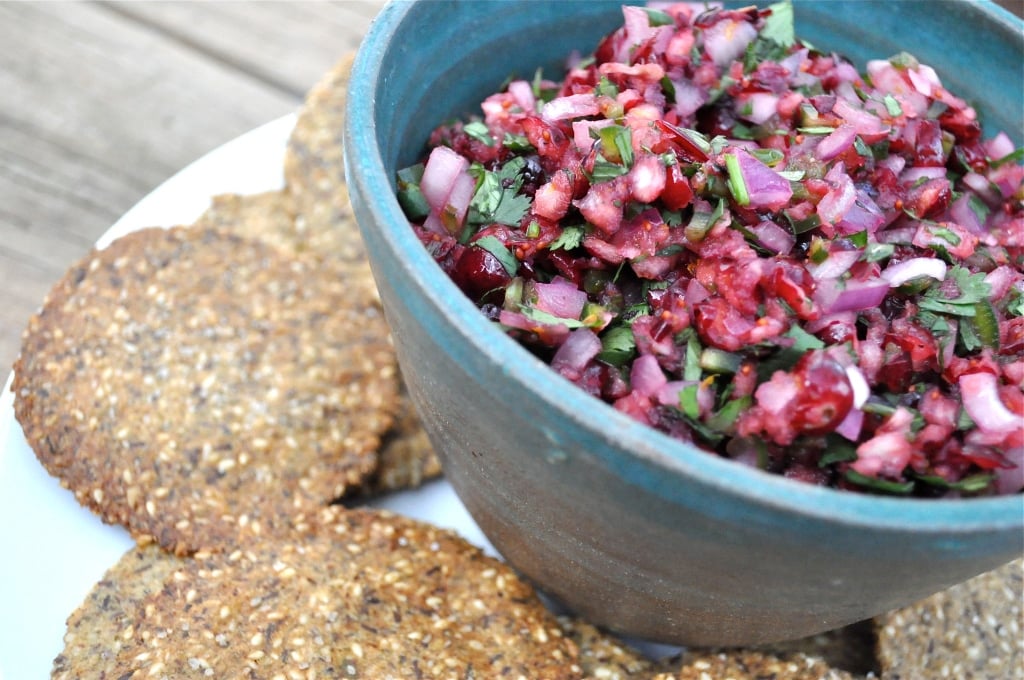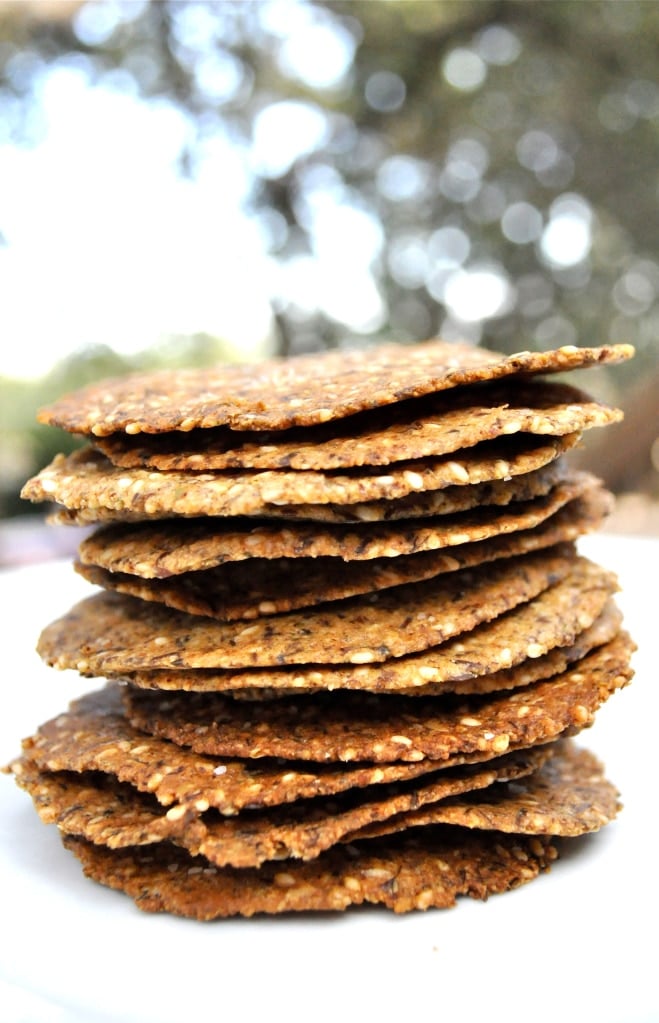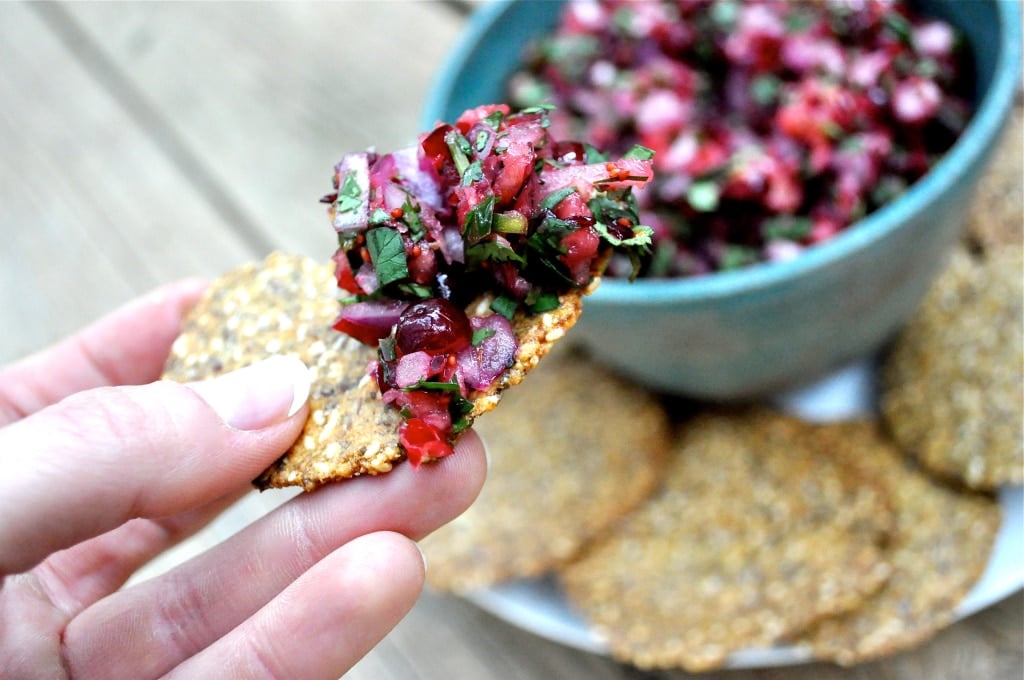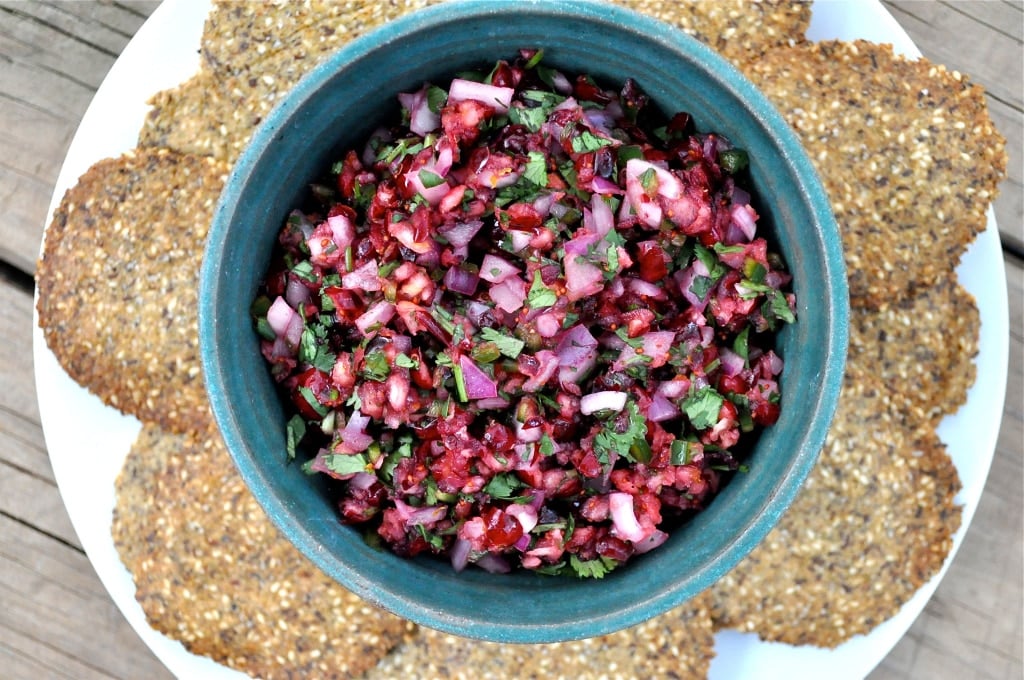 Paleo Cranberry Salsa and Chips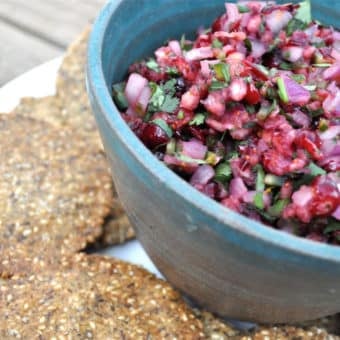 A better for you spin on a snack time favorite, chips and salsa!
Ingredients
Cranberry Salsa
3

cups

Raw Cranberries

½

cup

Chopped Red Onion

½

cup

Chopped Fresh Cilantro

3

Medium Limes Juiced

2

teaspoons

Fresh Orange Zest

2

tablespoons

Orange Juice

2

Jalapenos Finely Diced

deseeded

2

teaspoons

Kosher Salt

2

teaspoons

Cracked Black Pepper

Paleo Chips

Adapted from Jen's Gone Paleo

1/4

cup

Almond Flour

1/4

cup

Ground Flax Seeds

1/4

cup

Sesame Seeds

1/4

cup

Ground Sesame Seeds

1/4

cup

Ground Pumpkin Seeds

1/2

teaspoon

Light Chili Powder

1/2

teaspoon

Garlic Powder

1/2

teaspoon

Onion Powder

1/4

cup

Water

1

tablespoon

Extra Virgin Olive Oil

1

teaspoon

Kosher Salt
Instructions
Cranberry Salsa
Roughly chop the cranberries in a food processor.

Stir in the red onions, cilantro, jalapenos, lime juice, orange zest, orange juice, salt, and pepper.

Pour in a bowl and enjoy!
Paleo Chips
Preheat oven to 375 degrees Fahrenheit.

Line a baking sheet with parchment paper.

Mix the dry ingredients together in a bowl.

Add the water and oil then evenly combine.

The mixture will be sticky.

Place about 1 tablespoon of the mixture evenly on the baking sheet and smash with another piece of parchment paper and a rolling pin.

Bake for 15 minutes, or until crisp.

Transfer to a wire rack and let cool.
Nutrition
Serving:
3
 tablespoons Salsa + 3 Large Chips
|
Calories:
135
kcal
|
Protein:
3.7
g
|
Fat:
10
g
|
Sugar:
1
g