Spicy Roasted Cashews
2012 is almost at a close!
I hope when you look back on this year, the good and the bad, you are inspired to pursue 2013 with love and positivity.
I have one more recipe up my sleeve that will help bring your holiday partying to a tasty close. Warm roasted nuts are one of my go-to pre-appetizer snacks that I'll lay out during a holiday party; or more specifically, a New Year's Eve party.
Don't be confused and think, "bar nuts?" No, these are nothing like bar nuts. These spicy roasted cashews are an exquisite, warm, seasonal treat that will have your guests raving.
If you're not entertaining, bag them up just before your leave the house. They make great host/hostess gifts.
I hope you enjoy and are able to ring in the New Year over chilled champagne and warm toasts to a wonderful and blessed 2013.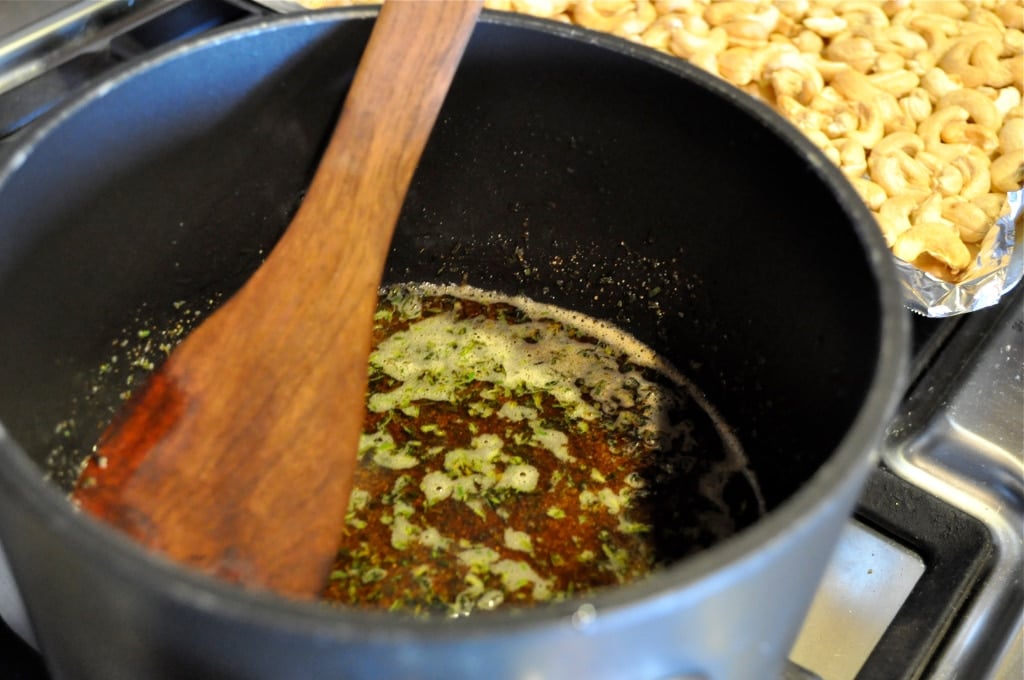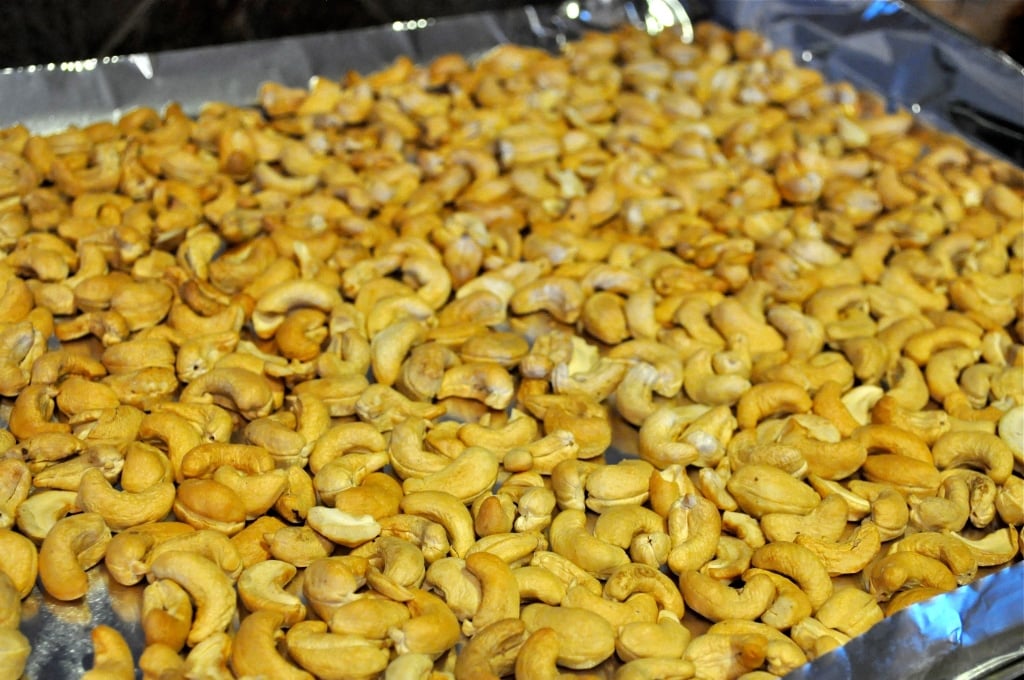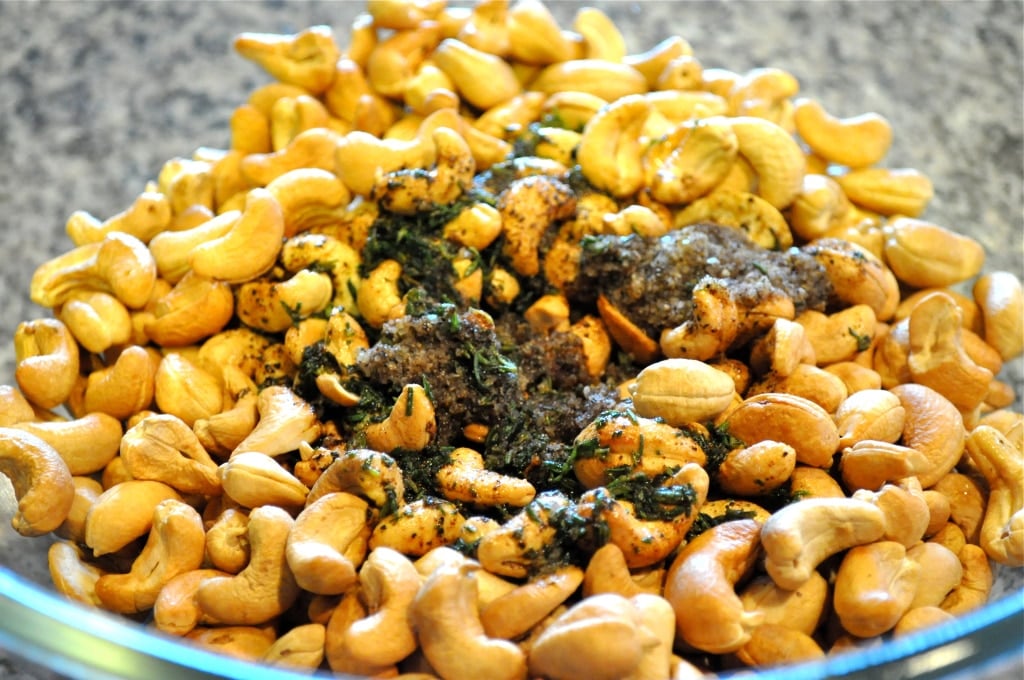 Spicy Roasted Cashews
0:00
Ingredients
2 lbs Raw Cashews (can usually find in the bulk foods section)
1/4 cup Extra Virgin Coconut Oil
1 Tbl Finely Chopped Fresh Rosemary
1 Tbl Kosher Salt
2 tsp Hot Paprika
2 tsp Cracked Black Pepper
Directions
Preheat your oven to 400 F.
Line a baking sheet with aluminum foil.
Spread the raw cashews out over the baking sheet one layer thick (not any thicker).
Bake for approximately 7-9 minutes or until they're slightly golden brown. Your nose will be able to tell you when they're ready.
In a small saucepan, melt the coconut oil.
Turn the heat to low and add the seasonings.
When the cashews are finished in the oven, transfer them to a large bowl, pour in the seasoned coconut oil and stir until all the nuts are evenly coated.
Serve warm in a bowl.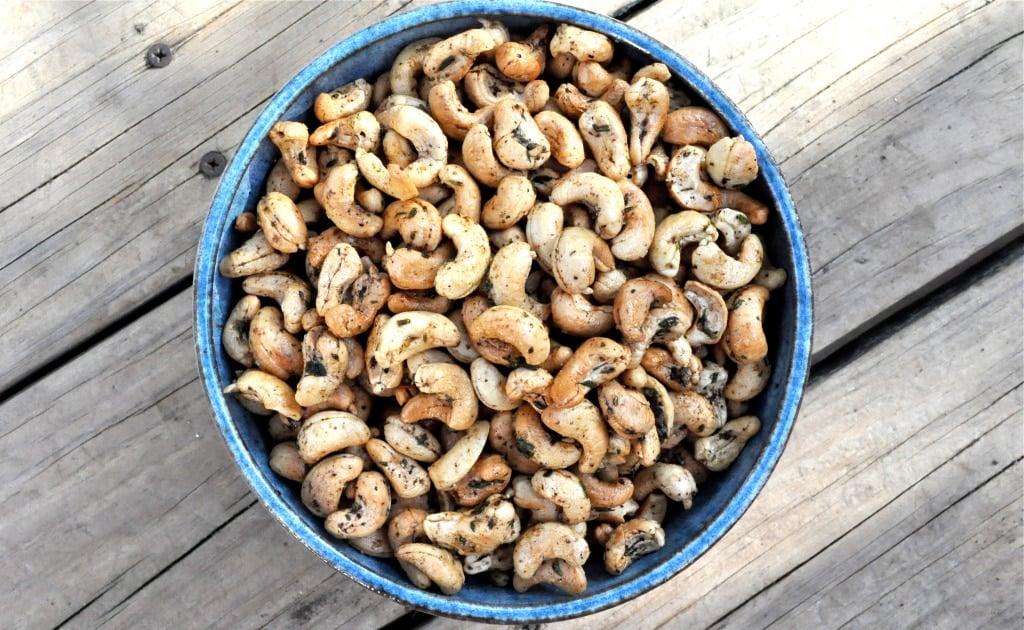 Related Posts
47 Responses to "Spicy Roasted Cashews"
Trackbacks/Pingbacks
Pingback: Twelve Days In! #WHOLE30 | Paleoblivion

Pingback: Paleo Bowl | Zipongo

Pingback: grati-tude: january week 4

Pingback: Amino Acids: Building a Diet of Plant-Based Proteins | Off the Mat

Pingback: Paleo Bowl | Blog

Pingback: Gluten-free Snacks for Kids

Pingback: Whole 30 – day 8 | Take Thought Captive

Pingback: Papas Bravas with Chamoy + 100 Gluten Free Appetizers to Ring in the New Year - Beard + Bonnet

Pingback: Paleo Challenge Day 15 | Wifey's Kitchen

Pingback: Paleo Challenge Day 16 | Wifey's Kitchen

Pingback: Paleo Challenge Day 18 | Wifey's Kitchen

Pingback: Paleo Challenge Day 20 | Wifey's Kitchen

Pingback: Paleo Challenge Day 22 | Wifey's Kitchen

Pingback: Paleo Challenge Day 25 | Wifey's Kitchen

Pingback: Paleo Challenge Day 26 | Wifey's Kitchen

Pingback: Holiday Foods to Enjoy | GRETCHEN COLEY
Leave a Comment