Today we're talking about the best resources for a gluten free lifestyle to give you peace of mind whether you're eating at home or in an entirely new-to-you city!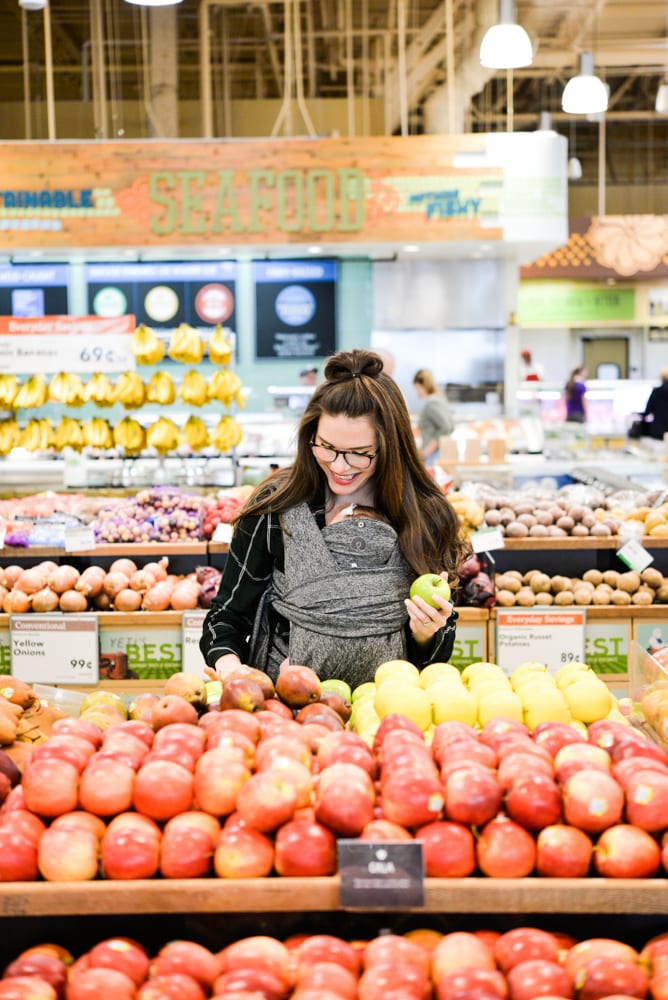 When you first go gluten free, navigating labels at the grocery store and learning how to safely eat out at restaurants can be an incredibly daunting task. Then, as soon as you figure out the ins-and-outs of eating gluten free at home, you're tasked with also learning to eat gluten free on the go. Luckily, with a few tools living gluten free is more manageable than ever!
A Brief Overview
First things first, let's do a quick overview of what gluten actually is (every time I have to explain what gluten is I instantly queue this video in my head). Gluten refers to the proteins found in wheat, rye, barley, and triticale. Gluten helps food maintain its shape and holds foods together (which is why gluten free products have a reputation of being crumbly). Because of this special property it is often found in places where it shouldn't be, like as a thickener in sauces or even lunch meat! Click here for a full overview of what to avoid on a gluten free diet.
At Home
When going gluten free, one of the first things you'll likely do is head to the grocery store to replace the gluten-filled items in your pantry. Luckily, eating gluten free has gotten so much easier with the expansion of gluten free products over the last few years! One easy way to steer clear of gluten is to stick to the outer aisles of your grocery store and base your meals around fresh fruits and vegetables, unprocessed meats, dairy, eggs, which are all naturally gluten free. The more ingredients a food has, or the more processed it is, the more likely it is to contain gluten. If you're curious whether some of your favorite pantry staples contain gluten, make sure you check the label!
Label Reading
Here are three ways to check if a product is gluten free:
The package is labeled "gluten free." This label means that the product contains less than 20 ppm of gluten, which is the "Celiac-safe" threshold. Even when I find something labeled gluten free I still do a quick scan of the ingredients just to be doubly-sure!
Check the allergen statement. If one of the top 8 allergens (these include wheat, eggs, nuts, soy, and dairy) is present in the ingredients, it will be called out on the back of the package, usually under the ingredients. If wheat isn't listed here, do a quick scan to make sure you don't see any rye or barley in the ingredients, as these are not included in the top 8 allergens! You may also see packages that say "may contain wheat" or "processed in a facility that uses wheat." This means that while none of the ingredients contain gluten, the food could have potentially come into contact with gluten, making the product above the 20 ppm gluten threshold. Now, this particular warning isn't a definitive indication that a product contains gluten, but if you have Celiac Disease you may want to avoid it.
Always look for the following ingredients on labels, if one of them is present the product is not gluten free!

Barley
Brewer's Yeast
Durum
Einkorn Wheat
Farina
Farro
Kamut
Malt in any form (malt is frequently used as a sweetener)
Oats (unless specified gluten free)
Rye
Semolina
Spelt
Triticale
Wheat
Wheatberries
Grocery Stores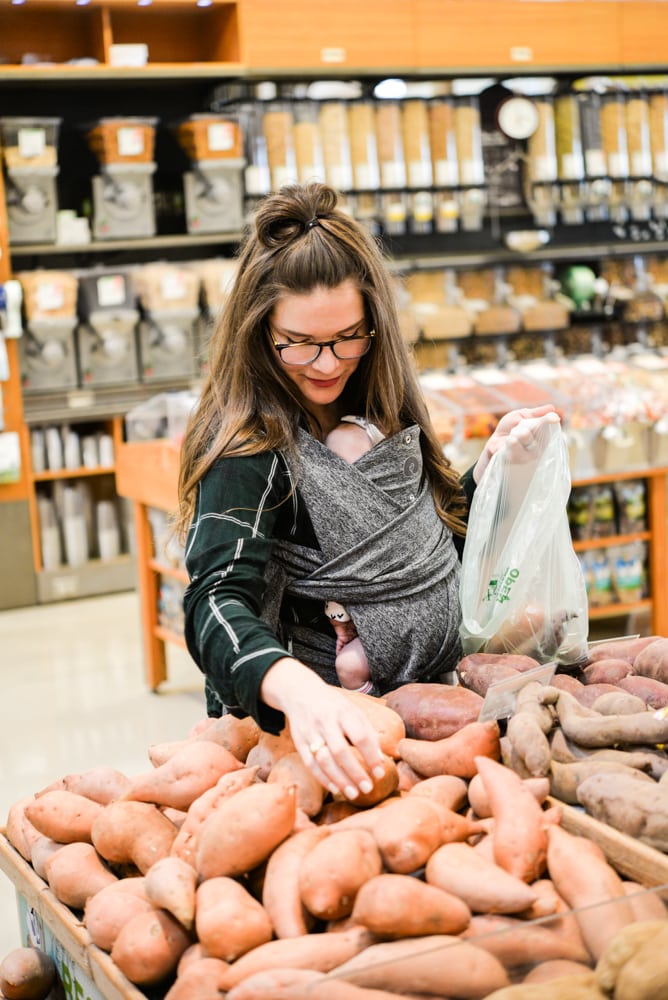 Sprouts, Wegman's, and of course Whole Foods are likely going to be your best bets for the widest assortment of gluten free products. Additionally, Trader Joe's keeps a gluten free products list online, and most large grocery chains such as Safeway, Kroger-owned stores, HEB, and Publix all keep a wide variety of gluten free products that are often identified with shelf labels. You can also ask a store employee if there is a dedicated gluten free section of the store, often times there is!
The Gluten Free and Allergen Friendly Expo
The Gluten Free and Allergen Friendly Expo is one of the best resources for a gluten free lifestyle. These expos bring together over 100 brands exhibiting the best gluten-free and allergen-friendly products all in one room! Whether or not you're new to gluten free, these expos give attendees a chance to sample the latest gluten free foods, from pizza, to pasta, to salad dressings, before they buy them in store. Everything at the expo is completely gluten free, but there is also consideration given to all of the top allergens, and even a dedicated nut-free section!
The expo is a great place to try out new products, meet the brands, and simply enjoy a day filled with safe gluten free goodies! You can check out all of the expo dates/locations here to see if they are coming to a town near you. You can also click the below links to buy tickets for this year's remaining expos and use the code FEDFIT30 for 30% off your tickets!
Here are the remaining expos for 2018:
Eating Out
Now that we've covered how to eat gluten free at home let's tackle eating at restaurants! Just like finding gluten free food at the store, restaurants that accommodate for gluten free has become so much easier over the last few years. If you do your research and ask the right questions, you'll have no trouble finding a safe, gluten free meal wherever you are!
Finding Restaurants
My favorite resource for a gluten free lifestyle is the Find Me Gluten Free app. It makes finding gluten free-friendly restaurants a breeze! While Google and Yelp! can both be great places to search for gluten free restaurants, the Find Me Gluten Free app has the best selection of gluten free restaurants all over the world, reviewed by other users who are gluten free. You can search by distance, best rated, cuisine type, dedicated gluten-free facility, & more! One of my favorite features of the app is that in addition to a general star rating, users can vote on whether or not they believe a restaurant is Celiac-safe, and when reading user reviews you'll see a note on whether the user is Celiac or not. This is a game-changer for finding restaurants that not only have gluten free options, but also really understand cross-contamination procedures.
I use Find Me Gluten Free at home frequently to see what new restaurants are in the area, and it has saved me on more than one occasion when I've planned poorly and found myself hungry while traveling. In those cases I've simply opened the app and searched near my location to find a safe spot to eat at within minutes.
The app is free to use, but users can also support ongoing improvements by subscribing to the premium version of the app, which has no ads and the ability to filter results by most Celiac-friendly.
Asking Questions
The second very important piece of successfully eating out gluten free is asking questions! Don't assume that just because something is marked gluten free, it automatically comes gluten free. When eating out, I always mention that I'm gluten free before ordering. Here are a few tips that can help ensure your meal is safe:
If there is no gluten free menu available, take a look at the menu and select a few options that look like they may be gluten free friendly, then ask your server if they can be made gluten free. They may know off the top of their head, or they may need to go back and ask the chef, but this method is much less overwhelming than asking them to give you a run-down of the full menu!
If a dish is marked as gluten free, make sure to tell your server you're ordering the gluten free version. I always ask about any accompanying sauces or dressings that are coming with the meal, as they are often included on the plate out of habit even if they aren't gluten free.
If you have Celiac Disease, you'll need to ask a few questions to ensure you don't get cross-contaminated. Here are a few considerations:

Mention that you have Celiac Disease from the start, so your server knows to take more precaution than they might with someone who is gluten intolerant.
If anything is fried, ask if it is fried in a dedicated fryer or if it shares a fryer with gluten-containing items. Crispy potatoes of any kind (fries, home fries, etc) are commonly fried in a shared fryer but marked gluten free!
Similarly, if you are ordering gluten free bread, corn tortillas, or pizza, ask questions to make sure gluten free and gluten-containing items aren't prepared in the same space.
If you are at a fast-casual restaurant, like Chipotle, ask for gloves to be changed.
Remember, if you don't feel confident that you'll be able to get a safe meal, it is okay to eat elsewhere!
Asking questions can be uncomfortable at first, but as time goes on it will become easier!
Travel
The key to gluten free travel is to plan ahead! Before booking my accommodations I pull up the Find Me Gluten Free app to get a good sense of how many gluten free restaurants there are in the area. If I'm not finding a ton of options, or if I'm traveling to another country and know that there may be a language barrier (though in that case you may want to carry some of these cards!), I either book a house or condo through HomeAway or Airbnb or look for an extended stay hotel with a small kitchen. At the very least, I try to always make sure my hotel room has a mini fridge so that I can keep refrigerated snacks like hard boiled eggs, fruits, meats, and cheeses on hand as well as store any leftovers.
Once I've booked my accommodations, I take another look through restaurants and make a list of the ones I most want to eat at (you can also bookmark these within the app for easy access!), because for me, getting to experience the food a city has to offer is one of the best parts of travel! Finally, I'll look for grocery stores near where I'm staying where I can stock up on snacks and groceries. I always prioritize Whole Foods so I can grab some pre-made meals from their hot bar, get a few big bottles of water, green juices, and other snacks to keep me feeling my best while traveling. If the thought of grocery shopping while on vacation isn't appealing to you, I get it! You can always #treatyoself by getting groceries delivered via Prime Now (Whole Foods), Shipt, or Instacart, which all have multiple locations across the US. That way, you can show up to your rental with all of your groceries for the trip already taken care of, so you can relax and enjoy instead!
I hope this round up of the best resources for a gluten free lifestyle both at home and on the go was helpful! Tell us below what your favorite tips are for eating gluten free!