You can keep your ovens off because this week's meal plan is no-oven! I hope you find it helpful (and of course, tasty).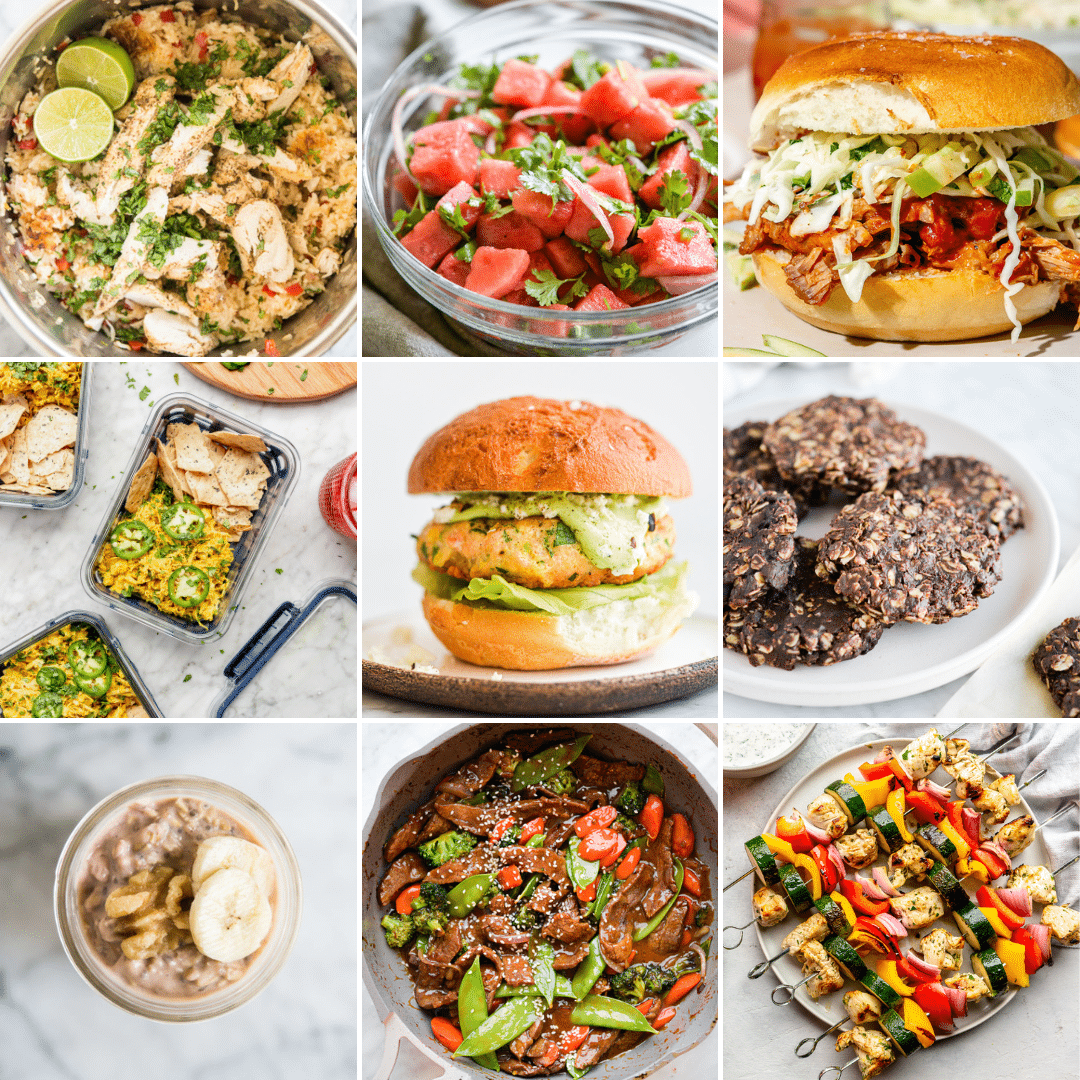 No-Oven Meal Plan
Breakfast
Lunch
Dinners
Dessert
Cook Once Tip
On your meal prep day, prep all 5 days worth of the overnight oats and curried chicken salad. Also on your prep day, chop all of the sturdy veggies (onion, bell pepper, carrots, broccoli, zucchini, and cabbage) needed for the beef stir fry, Instant Pot chicken fajitas, kabobs, and green apple slaw. While you're at it, make the no bake peanut butter chocolate cookie snack too, if you plan on enjoying them this week!
Resources
For a new meal plan delivered straight to your inbox every Friday, click HERE!