Fitness doesn't have to be complicated – here you'll find our best recommendations for fitness at home (and how to keep it simple + effective), plus our favorite exercise equipment!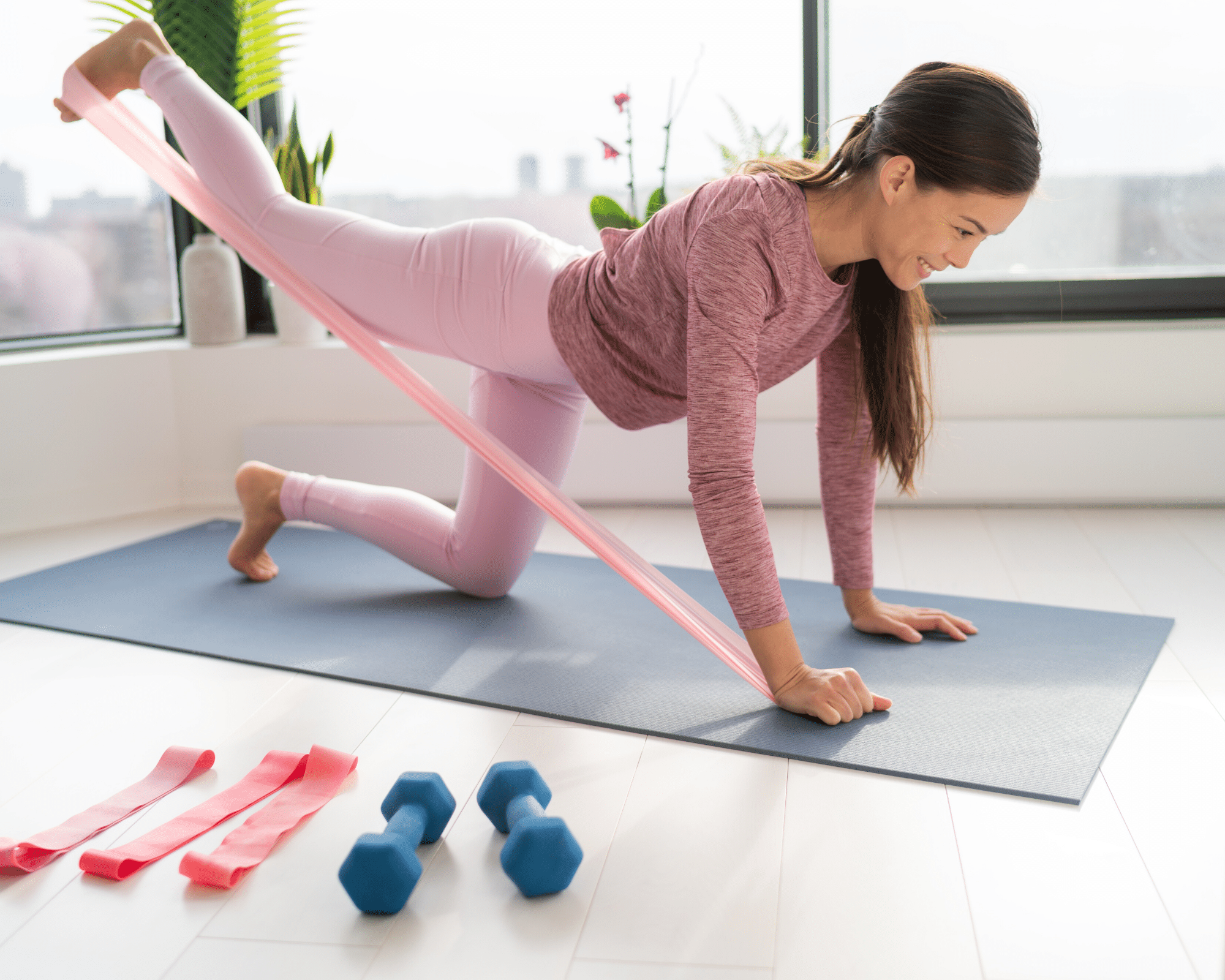 If you're anything like me, being cooped up at home for so long has been difficult! I'm used to socializing, and I miss my favorite workout class (I'm a sucker for group classes!) We can't change the current circumstances, but we can change our response to them. Being stuck at home doesn't mean that we have to sit on the couch all day (though I do love a good movie day) – we can still move our bodies so that we feel our very best. 
Below, you'll find our favorite home-based workouts (from programs to gym equipment options) and a few tips for gym/fitness center-based workouts (if they're open and available near you). 
Home-Based Workouts
These workouts can be done in the comfort of your home! Choose a program to follow (most require very little equipment) OR choose home gym equipment and get set up in the garage or a spare room! Either way, you'll move your body, which does wonders for all aspects of health!
Programs 
Our favorite easy-to-follow programs – click play, and your instructor will tell you exactly what to do! This route is for the person who wants an easy (though the workouts are anything but!) solution to at-home fitness and doesn't necessarily have hours to give up each day in order to get a good sweat in.
Each program varies a bit as far as equipment goes, so check the specific program you're interested in to find exactly what you'll need. In most cases, a yoga mat, towel, and water bottle are recommended.
Basic Home Gym Equipment 
If you're less interested in a program and more interested in setting up a (basic) home gym, this is for you. We're giving you 6 pieces of gym equipment that'll help you get a good sweat in!
Advanced Home Gym Equipment 
If you're in the market for a larger piece of equipment for your home gym, these are our top picks! 
Running
Running and walking can be done in your neighborhood or on the trails! With very little necessary equipment, this is a sport that anyone can get into! Read Fed+Fit team member, Lauren's, guide on how to train for a half marathon for all of the best running tips!
Running Apps
Strava (

iOS

+

Andriod

) – this one is super popular in the running world! Strava allows you to track your runs and stats, and compare your performance to others who have run the same route. This one's great for the competitive runner!

Map My Run (

iOS

+

Andriod

) – Map My Run has mapped out routes for you to choose from but also allows you to track all of your metrics (distance, pace, elevation, etc.) if you choose your own route! This one's great for the curious runner!
Basic Equipment Needed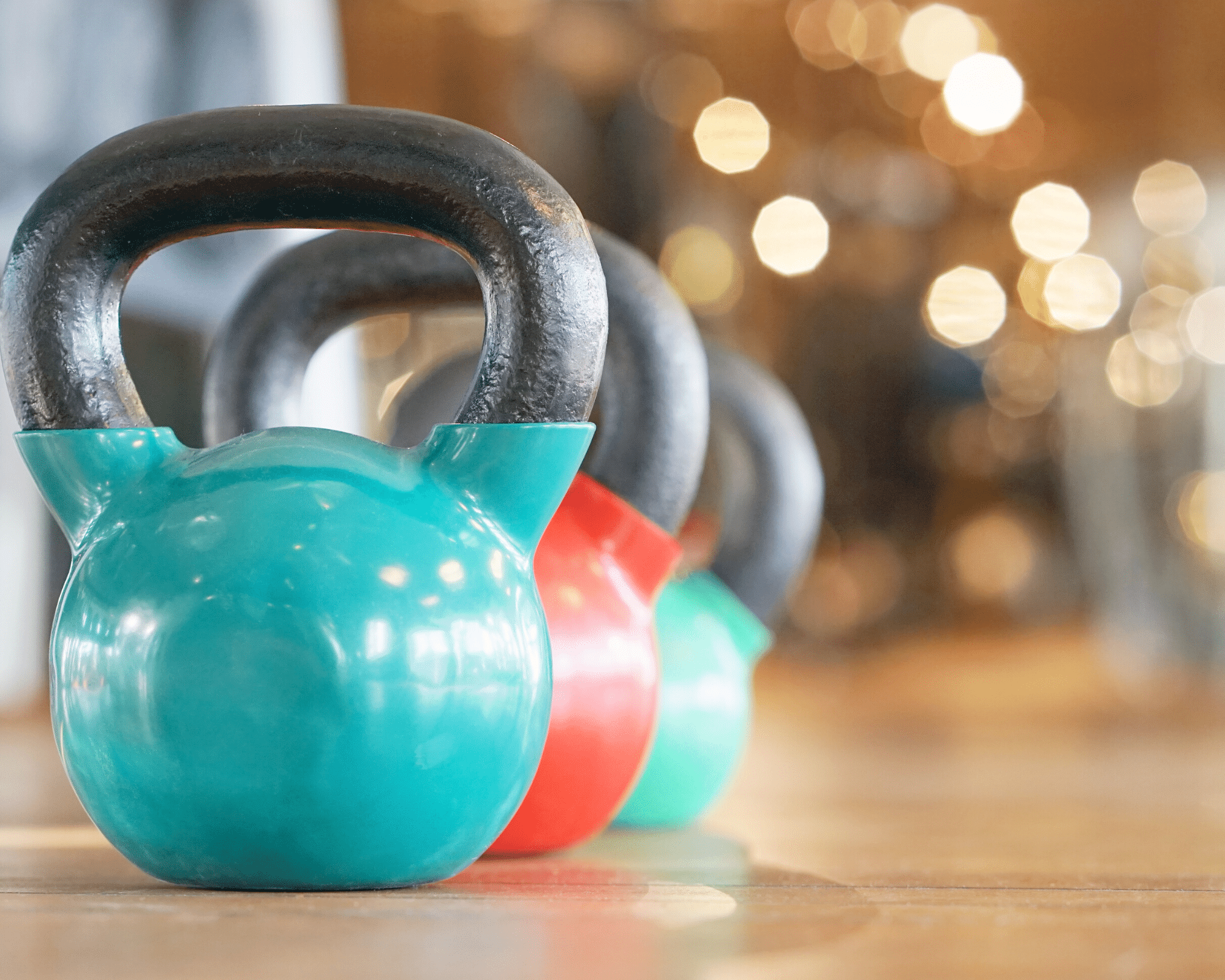 Gym or Fitness Center-Based
As soon as they're open (and you feel comfortable), we encourage you to get back to your group fitness classes! As you're looking for classes to try, keep an eye out for outdoor classes (so that you can keep a good distance from others) and the mask requirements (those will likely vary from class to class). We recommend referring to your state/county's guidelines on the specifics of gym/fitness-center based workouts! 
We hope this guide to fitness at home is super helpful as you get your body moving and your heart pumping! Remember to have fun – this should be something that boosts your mental health too!