Where to Buy Groceries Online Right Now
jump to recipe
In this post, we are rounding up our favorite grocery resources, from the best sources for quality proteins to where to buy dry goods.
Between trying to stay inside as much as possible and sparsely stocked grocery shelves, we know that buying groceries right now is harder than ever. So, we've put together a list of the best places to grab groceries – from online to pickup! We will keep this list updated each week with the latest information available.
Where to Buy Meat and Seafood Online
Below are a few of our favorite sources for buying quality meat and seafood online!
Where to Buy Dry Goods Online
Dry goods like rice, pasta, oats, and more can also be hard to come by right now. Below are some of our favorite sources for these products. If you're looking to stock your pantry, check out our pantry essentials list!
Where to Buy Fresh Produce + Grocery Delivery and Pickup
Local grocery delivery is a great resource, but there are a few caveats right now. Here are our tips for grocery delivery and pickup:
Plan in advance. It can be hard to get a time slot. Plan on scheduling your delivery a week ahead of time. With most services, you can add to your delivery after scheduling if you find yourself in need of more!
Look at grocery slots late at night or early in the morning. Late at night or early morning is usually the best way to find grocery slots. If you still don't see a slot, keep checking in periodically in case of cancellations!
Pick the earliest available time slot. Since you need to schedule in advance, what's available when you create your order may not be available the day it arrives. The best way to get items that sell out fast, like toilet paper or eggs, is to schedule your delivery as early as possible. If you order directly from your store rather than a delivery service, the items for the first orders are often grabbed before the store even opens to customers!
Know that you may not get all of your items. With stock constantly changing at grocery stores right now, know that you may not get everything you want – especially if you have a late time slot. In most cases, your shopper will let you know what is missing and ask if there are any substitutions they can make.
Expect limits on certain items. You should expect limits on meat and other high demand items (toilet paper, hand soap, eggs, etc.) Have a backup plan in case you aren't able to get the quantity that you ordered.
Make sure you tip! If you're using delivery or curbside during this time, we really encourage you to make sure you are tipping. Typically, a fair tip is about 10% of your grocery total, but if you can tip more for these workers who are risking their health daily, please do!
Grocery Services to Consider:
Your Local Grocery Store – First, check your local grocery store for their pickup and curbside service. These typically fill up fastest, but are the best way to get everything you need! Walmart also has a great curbside and delivery service.
Instacart – Instacart is widely available, allows you to get groceries delivered from many local stores, and doesn't require a membership. Delivery fees start at $3.99. Instacart is one of the more popular delivery services though, so it often fills up quickly.
Shipt – Shipt is another grocery delivery service that's available across much of the US. Instead of delivery fees, Shipt has a membership fee of $99 per year, or you can choose the $14 monthly plan. In some locations, Shipt is still running 4-week free trials as well! Like Instacart, Shipt partners with a wide range of stores, from your local grocery to larger chains like Costco and Target.
Whole Foods – You can order delivery or pickup from Whole Foods through Amazon Prime. Amazon is working to quickly expand its curbside program to accommodate the higher demand! Free delivery is included with your Prime membership, and curbside pickup is free as long as you order over $35 worth of groceries.
Peapod – Peapod is a grocery delivery service similar to Amazon Fresh, in that they have their own stock of groceries rather than shopping other stores. They are available throughout the northeast United States. Peapod's minimum order size is $30, and their delivery fees range from $6.95-$9.95.
Imperfect Foods – Imperfect Foods delivers grocery items that help prevent food waste, often at a lower cost than what you'd buy at the store. These are items that grocery stores may not typically buy, like misshapen (but still perfectly good) produce, surplus food, and off-size eggs. They carry everything from produce, to meat and dairy, to pantry staples. Their shipping times are currently delayed for new customers in some areas, so head to their site to check availability in your area!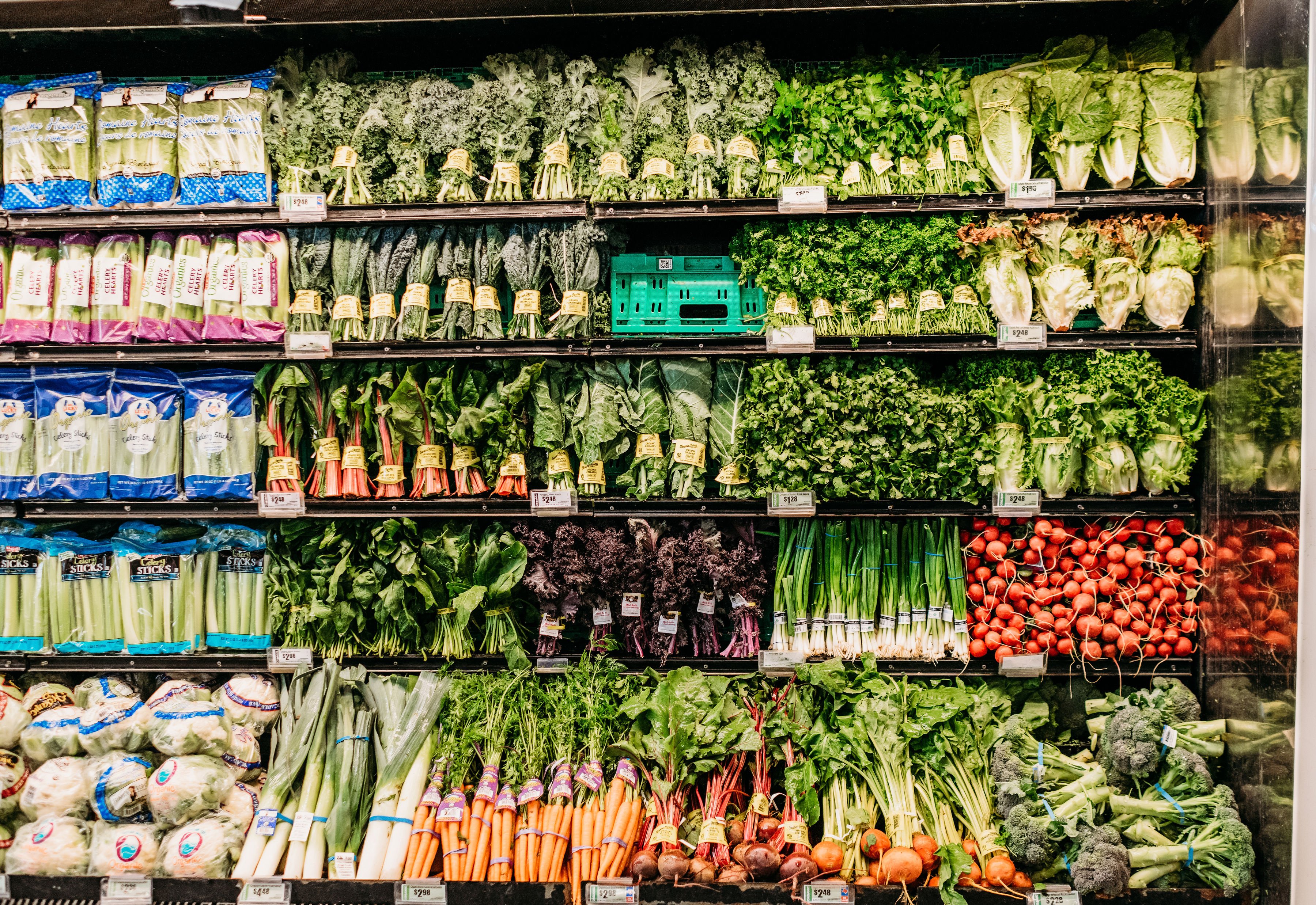 How to Find Local Farmers and Ranchers
Local farmers and ranchers are also re-arranging their businesses to offer curbside pickup and no-contact delivery. Buying local is a great way to support the economy plus, in many places, you'll be able to find more readily-available produce and proteins. Here are our tips for finding a good source:
Check the farmers market in your area. Some are still operating right now with social distancing measures in place! Even if they aren't, you can often find a list of vendors on their website. From there, you can head to the farm's individual website, or give them a call, to see if they are offering grocery pickup right now.
Head to EatWild.com. Eat Wild provides a full directory of local farms near you that have grass-fed and pastured proteins, eggs, and dairy available. It's a great starting point!
Find a CSA. A CSA, or Community Supported Agriculture, is a share of produce and other available products that you can purchase directly from your farmer. They often work as monthly subscriptions, and instead of picking exactly what produce you'll get, you'll pick a box size to receive each week that's filled with what is fresh and in-season. You can often find a CSA near you with a quick Google search, or you can head to LocalHarvest.org to search nationwide.
Whether you are choosing grocery delivery or turning to local farmers to help you stock up, we hope this guide to buying groceries online will help you easily source the food and supplies your family needs!