This blueberry tart is the perfect dessert for your next get together, and comes together with several crust options for a dessert that everyone will love!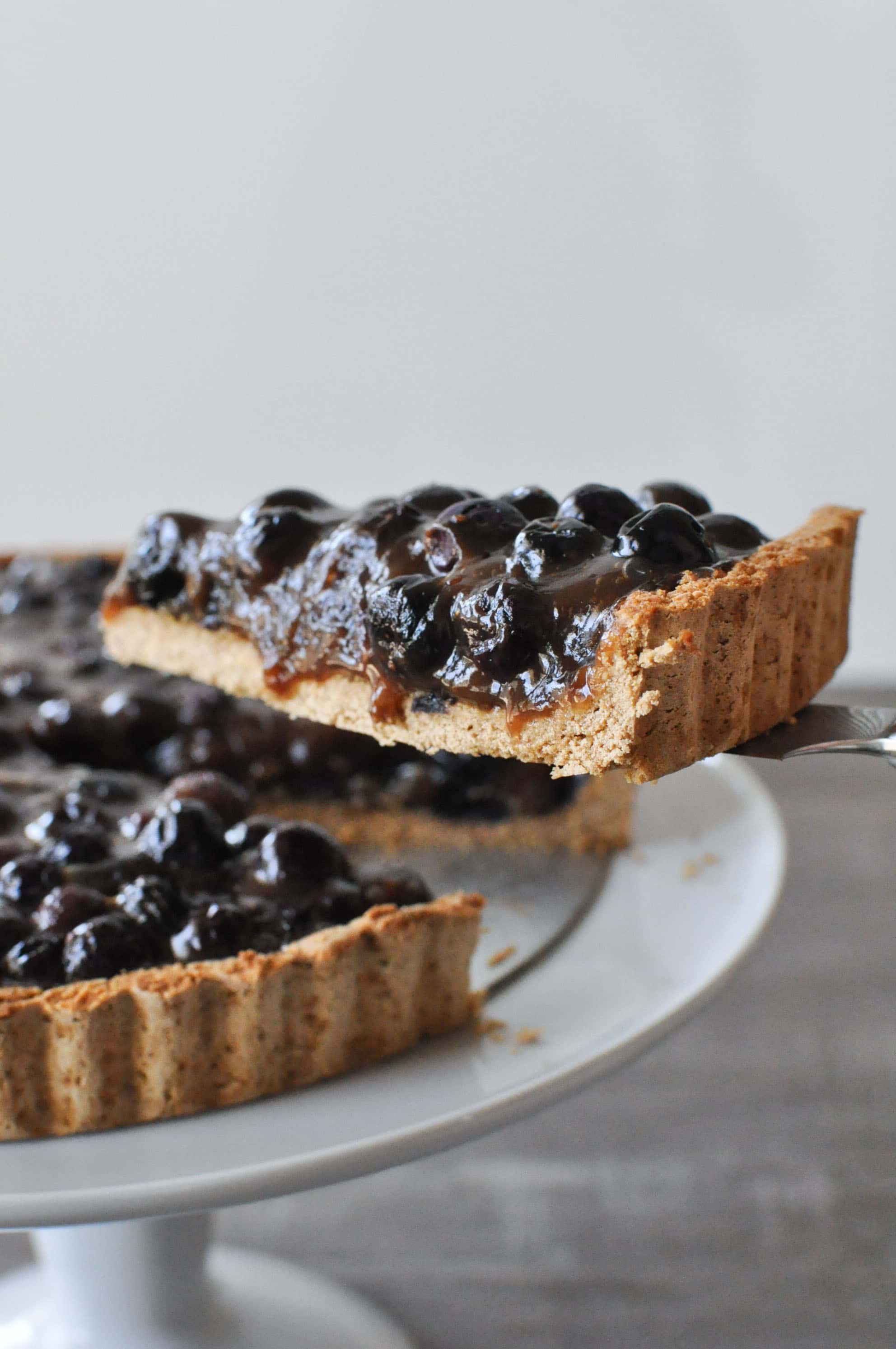 They've done it again.
Are you familiar with Bill & Hayley of Primal Palate? If you like really good food, prefer to keep things Paleo-friendly, and enjoy looking at stunning photos of tasty dishes, then you will just love them. They also happen to be some of the nicest people you'll ever meet! Hayley, a talented makeup artist, has always been so gracious in giving me healthy makeup/beauty advice (you can find some of her write-ups on their website) while her partner in life, Bill, set the standard for photography in our food blogging world. The two come together in the kitchen to create some of the tastiest meals around.
Today's show-stopping recipe is right out of their most recent 175+ new recipe book, Make it Paleo II!
The husband and wife duo teamed up with Caitlin Nagelson (Hayley's sister) for this better-than-ever sequel to their incredibly popular, Make it Paleo (I). Of the many recipes I've tried over the years from their (now 4) Paleo-friendly cookbooks, I've never been disappointed! My copy of Make it Paleo II has more tagged recipes than any other in my house.
This book was in my house a grand total of 3 hours before I had my oven set to preheat for the Nut-Free Pie/Tart Crust – the setting for the oh-so-divine Blueberry Tart.
It was absolutely delicious and didn't last long. My fiance, who doesn't really have a sweet tooth (outside of cookies & cream ice cream), ate most of it.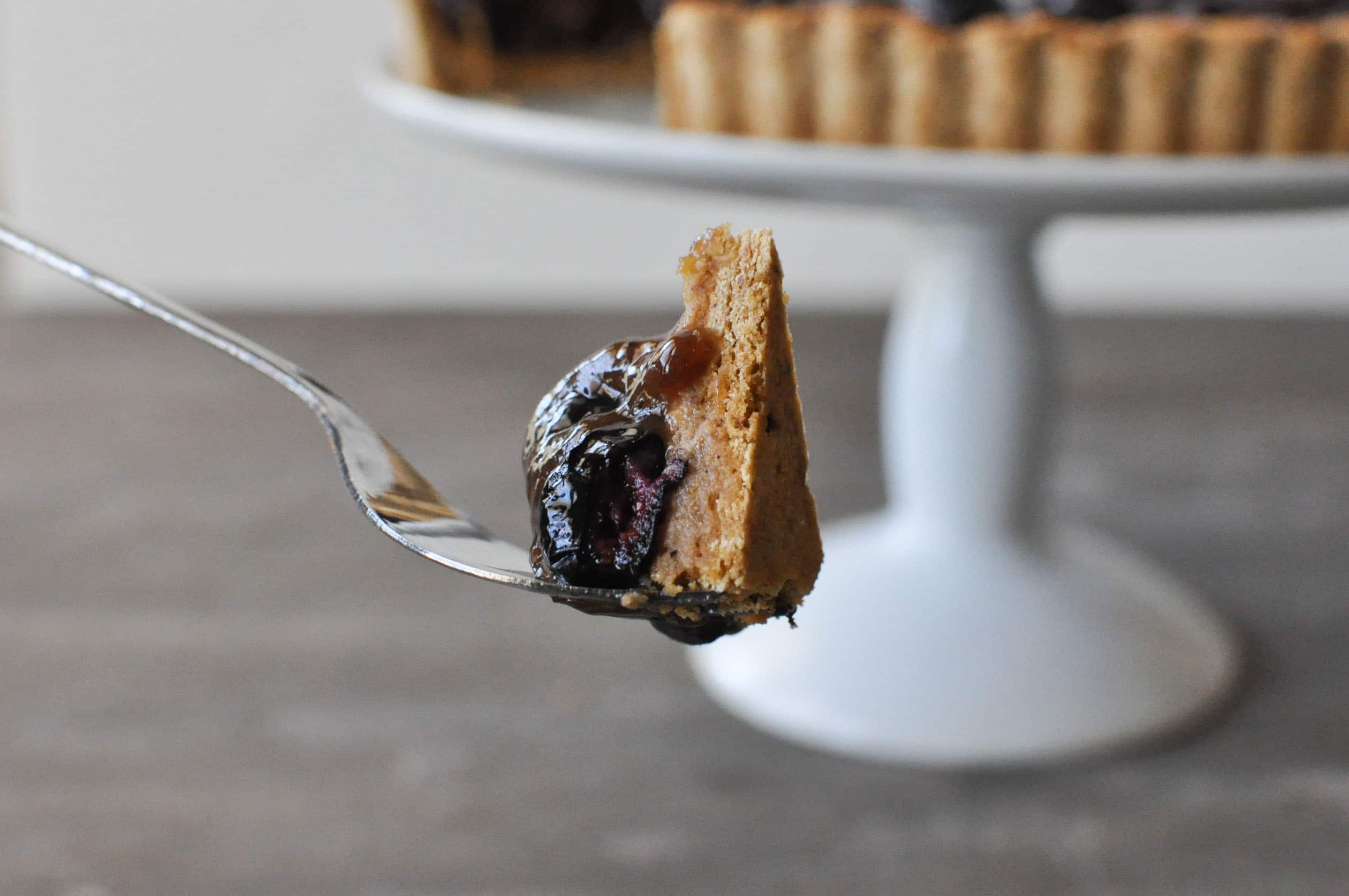 Note 1: the completely Nut-Free Crust in these photos are compliments of another recipe from Make it Paleo II. If you can't wait for your copy of the book, you can make the blueberry tart portion crust-free in some ramekins OR use my homemade gluten-free pie crust (two ways) from the blog.
Note 2: I made two modifications to this recipe that are noted below with an *. First, I used coconut palm sugar in lieu of granulated maple sugar (I just didn't have any on hand) and second, I used butter in lieu of ghee.
Enjoy!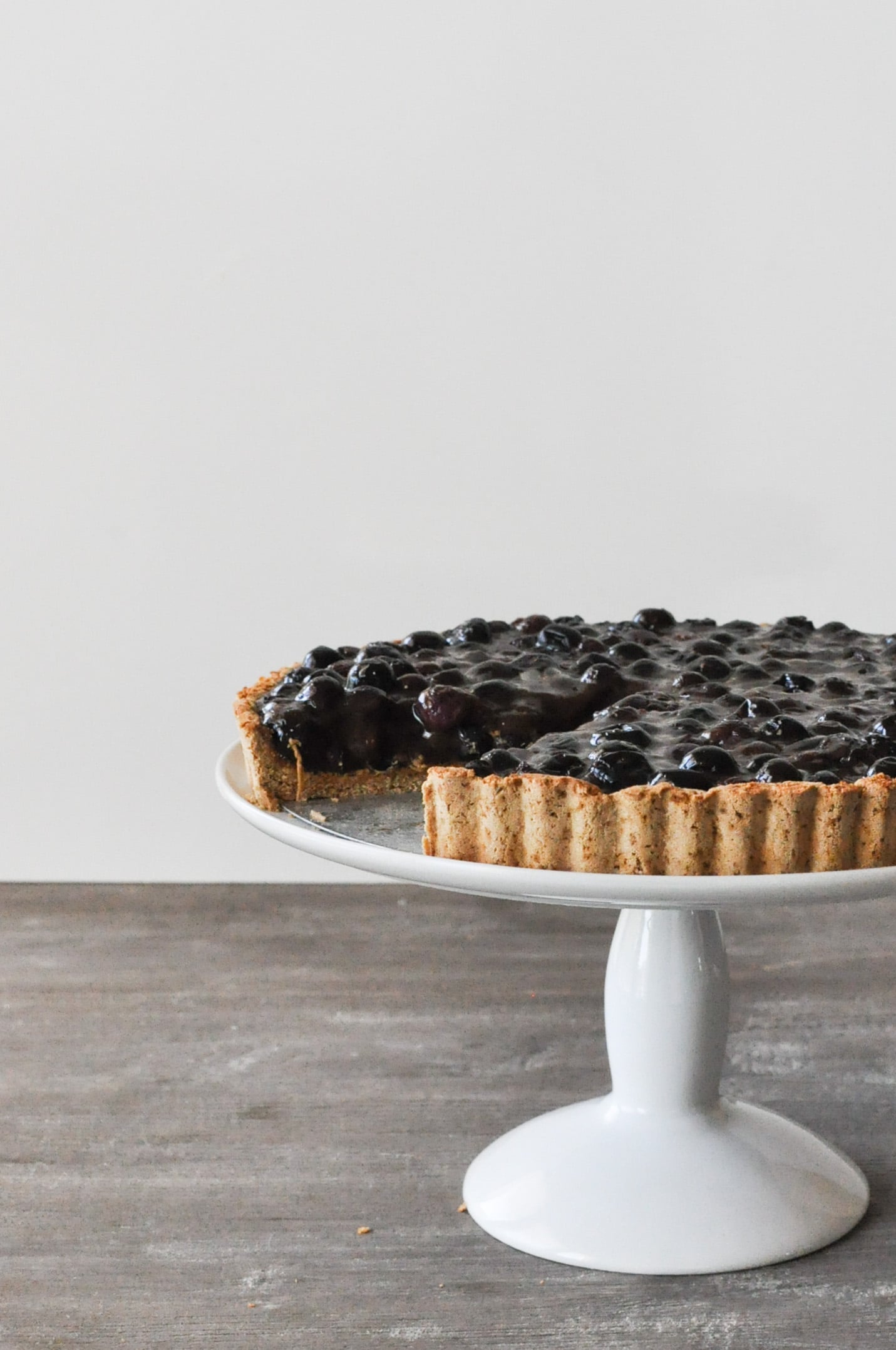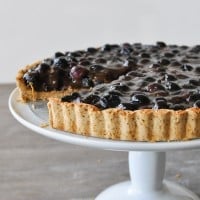 This blueberry tart is the perfect dessert for your next get together, and comes together with several crust options for a dessert that everyone will love!
Ingredients
1

pie crust

found in Make it Paleo II - though, optional if you want to make it crust-free

5

cups

blueberries

divided

3/4

cup

granulated maple sugar

or coconut palm sugar*

3

tablespoons

arrowroot starch

1/4

cup

cold water

pinch

of sea salt

juice of 1/2 lemon

1 1/2 tablespoons

1 1/2

teaspoon

ghee

or butter*

Fresh mint

for garnish (optional)
Instructions
Prepare the crust using a 9-inch pie pan or tart pan.

Rinse the blueberries and set aside to dry. In a medium-sized saucepan, whisk together the maple sugar, arrowroot starch, and cold water. Add the salt and lemon juice and whisk to combine.

Warm the mixture over medium heat, whisking continuously for 1 minute. Add 3 cups of the fresh blueberries and cook, stirring frequently, until the mixture starts to bubble and the blueberries start to pop, 3-5 minutes. Continue to cook, stirring often, until the texture starts to resemble that of blueberry jam and the liquid has thickened and started to gel slightly.

Remove the pan from the heat and stir in the remaining 2 cups of blueberries and the ghee. Pour the blueberry filling into the prebaked crust and refrigerate until set, at least 2 hours. Garnish with fresh mint, if desired, and serve.
Nutrition
Calories:
249
kcal
|
Carbohydrates:
47
g
|
Protein:
2
g
|
Fat:
7
g
|
Saturated Fat:
2
g
|
Polyunsaturated Fat:
1
g
|
Monounsaturated Fat:
3
g
|
Cholesterol:
2
mg
|
Sodium:
92
mg
|
Potassium:
153
mg
|
Fiber:
3
g
|
Sugar:
28
g
|
Vitamin A:
50
IU
|
Vitamin C:
9
mg
|
Calcium:
31
mg
|
Iron:
1
mg