Paleo Sundried Tomato Pecan Chicken
jump to recipe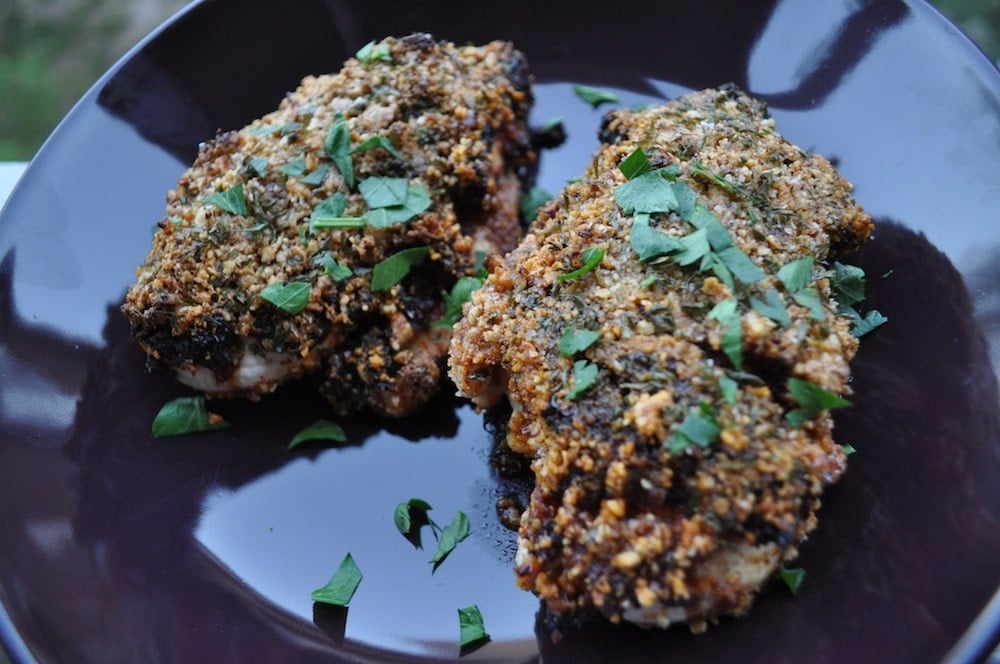 Hold the phone. Tonight's dinner was a glimpse into Paleo heaven. We dinned on sundried tomato pecan crusted chicken, roasted balsamic beets, and roasted citrus swiss chard. I know, sounds delish. The best parts? It's all Paleo, it was all cooked in the oven, and it was all cooked at the same temperature. I'm always trying to come up with dishes that involve only a few ingredients and allow me to just throw it in the oven and enjoy my evening. These meals are best for entertaining – do your prep work before your company arrives and then allow yourself to actually host while the oven does the rest of the work.
I'm going to release the recipes for this dinner in 3 parts. This way, you'll have a full meal plan ready for a weekend dinner.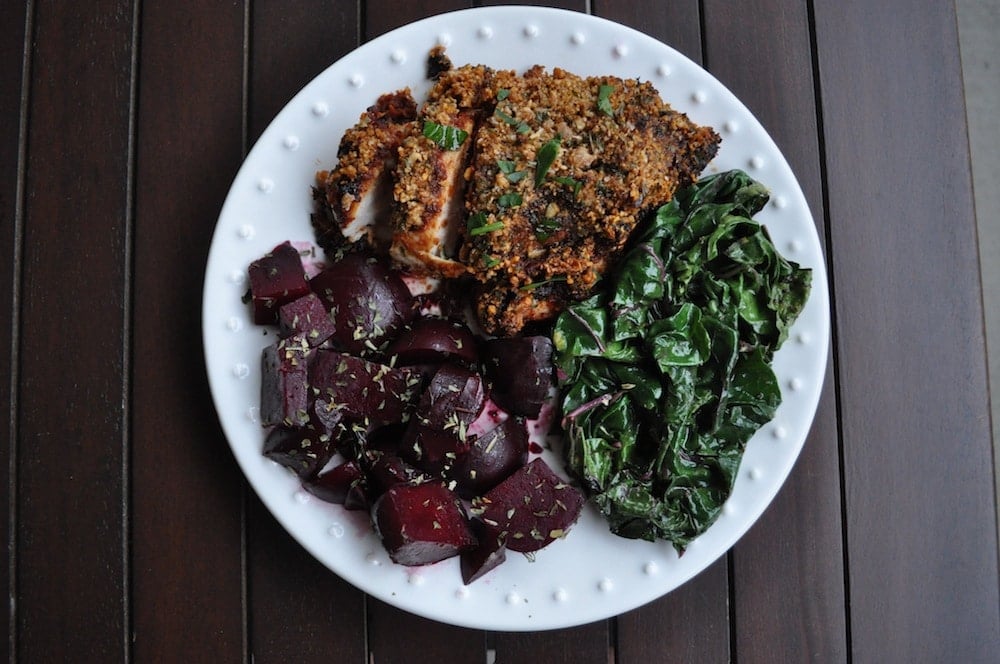 Tonight's edition, the Paleo sundried tomato and pecan crusted chicken.
This chicken was PACKED with flavor and especially juicy. The sundried tomatoes and pecans formed a crust that rivaled the savory and flakiness of the original breadcrumb crusts we all know and love.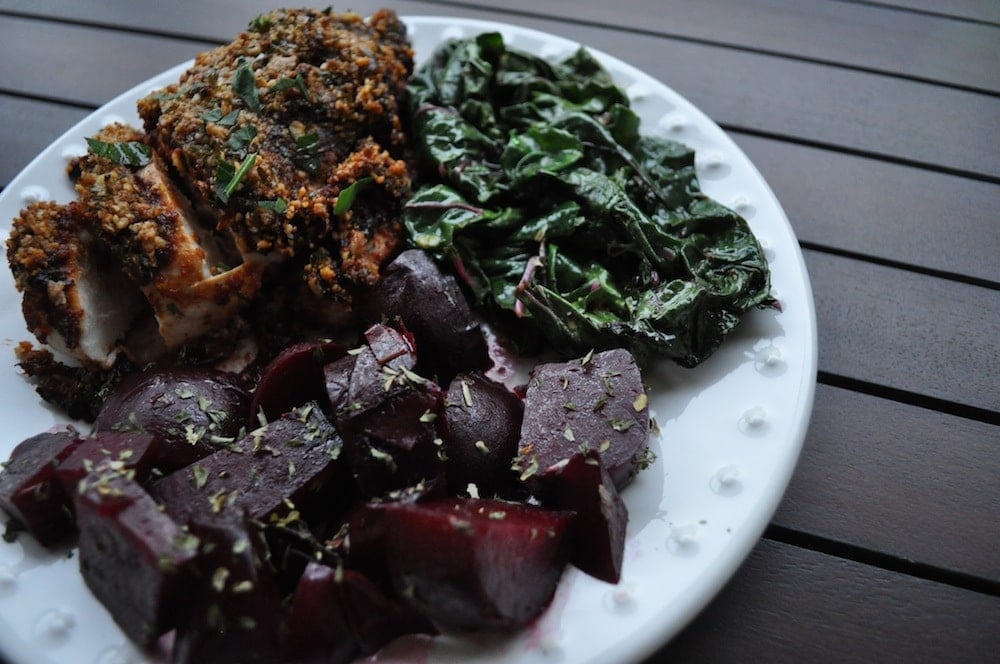 Sundried Tomato Pecan Chicken
0:00
Ingredients
2 chicken breasts
1/4 cup sundried tomatoes in olive oil
3/4 cup pecans
1 tsp dried parsley
1 Tbl fresh flat leaf parsley
sea salt to taste
Directions
Preheat your oven to 400 degrees. Line one baking sheet with aluminum foil and set aside.
Put the pecans in a food processor (or blender, in my case) and pulse until you have course ground pecans. Set the pecans aside. Rise out your food processor/blender and then move to the sundried tomatoes.
Pulse the sundried tomatoes in oil until you have a lumpy paste. I added about 1 Tbl of water to the sundried tomato paste to thin it out a bit.
Liberally cover both sides of each chicken breast with the sundried tomato paste and then with the ground pecans. Just like how you would prepare fried chicken, you first cover the chicken with an egg wash and then with the flour. The sundried tomato paste acts as a tasty glue for the nutrient rich pecans.
Place both chicken breasts on the aluminum foil. Dust lightly with the dried parsley and a pinch of sea salt.
Place in the oven for 15 – 20 minutes, or until the juices run clear.
Let the chicken breasts rest for a few minutes then sprinkle with the fresh flat leaf parsley, cut, serve, and enjoy!