Customized haircare that is clean? Sounds too good to be true (I thought so too). After using the Prose Hair Care system for six months, I'm here to give my thorough and honest review, and let's just say, I was pleasantly surprised!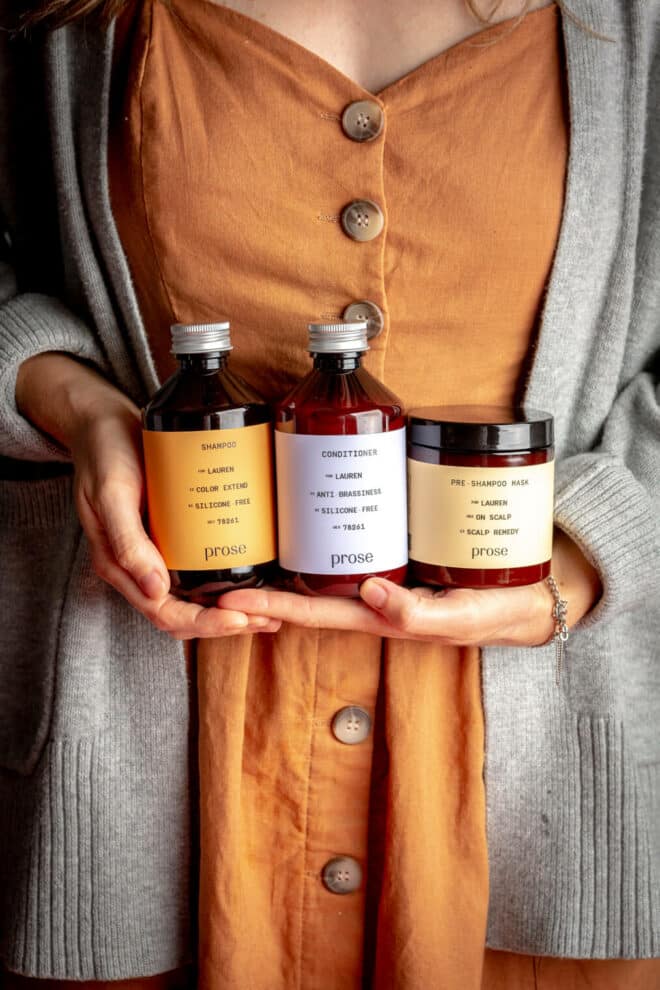 Prose Hair Care
To say that I am a hair diva is an understatement. I once planned an entire birthday road trip around getting my hair done in Dallas (4.5 hours away). In fact, it snowed that weekend, but I braved the bad weather in the name of getting my roots touched up. The same level of attention I give to my hair when I get it cut and colored also goes into which products I use to shampoo, condition, and style. To say that I am picky about my haircare products is (you guessed it!) an understatement.
In the same vein as skincare, I want my hair care products to not only perform well but to also be light on harmful ingredients. I was elated to hear that Prose claims to deliver just that. I was also excited to learn that they not only left out harmful ingredients but also offered custom-designed products for my unique hair type –they ask you for your zip code so that they know what type of environment you live in and specifics about the water you use on your hair!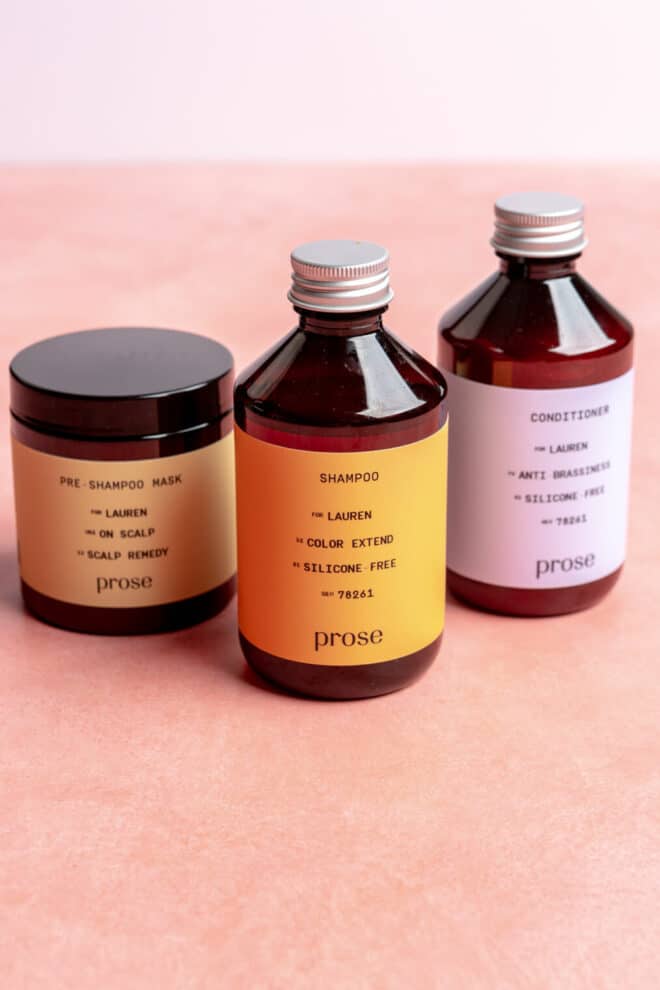 What does Prose claim to do?
When you go to the shampoo aisle at the grocery store, you may notice that each brand has about 3-4 specific hair type categories. For example, Sauvé sells a shampoo and conditioner for either curly hair, dry hair, damaged hair, or for frizz-control. While most brands cater to one specific hair need, they rarely provide products geared toward combination needs (like dry AND curly hair or frizzy AND damaged hair). Enter Prose!
On their website, Prose breaks down what their main goal is when it comes to haircare: "Custom haircare is designed for the individual with products that are literally made different for everyone, continually improving and evolving with you over time. We believe everyone deserves extraordinary care and that making things custom is the only way to give everyone their best individual results." The goal of Prose Hair Care is to create a shampoo and conditioner (as well as styling and hair treatments) that are just as unique as your hair type. They also prioritize safer ingredients and list out every single one that they use on their website. This is huge for me. When it comes to what I put on my body, transparency of ingredients sits just as high as performance.
How does Prose work?
Prose uses a detailed survey to determine which ingredients and products are the right fit for your hair type. Once you visit their website, you will click on the box "Get Your Formula," followed by "Begin." Prose will create and recommend a haircare routine specifically for your hair needs based on your responses to the survey. And this doesn't just mean shampoo and conditioner – Prose will create and recommend other products such as curl cream, dry shampoo, or a leave-in conditioner that are all customized specifically for your unique hair type.
Survey questions include age and lifestyle, hair texture, and oiliness, how you style your hair, and many more. My two favorite aspects of the quiz are that they ask for your zip code (to determine water hardness, UV rays, humidity, etc.), as well as your hair goals.
Is Prose Custom Hair Care Safer?
I think so! Prose creates all of their products without parabens, sulfates, phthalates, mineral oils, and GMOs. In addition to this, Prose.com claims: "Based on your preferences, we can make your formula vegan, gluten-free, silicone-free, dye-free or fragrance-free".
Prose also lists out every single ingredient and provides the EWG rating for each of the ingredients. EWG Skin Deep is an online database where you can look up skincare and makeup products to see what their ingredients are, the toxic load of those ingredients, and their overall score based on safety. The "ingredient hazard score" ranges from 1-10 and is determined through an analysis of known and suspected hazards of ingredients. A score of 1-2 is considered low hazard, 3-6 is moderate hazard, and 7-10 is high hazard. The highest score listed for an ingredient used by Prose is a 4.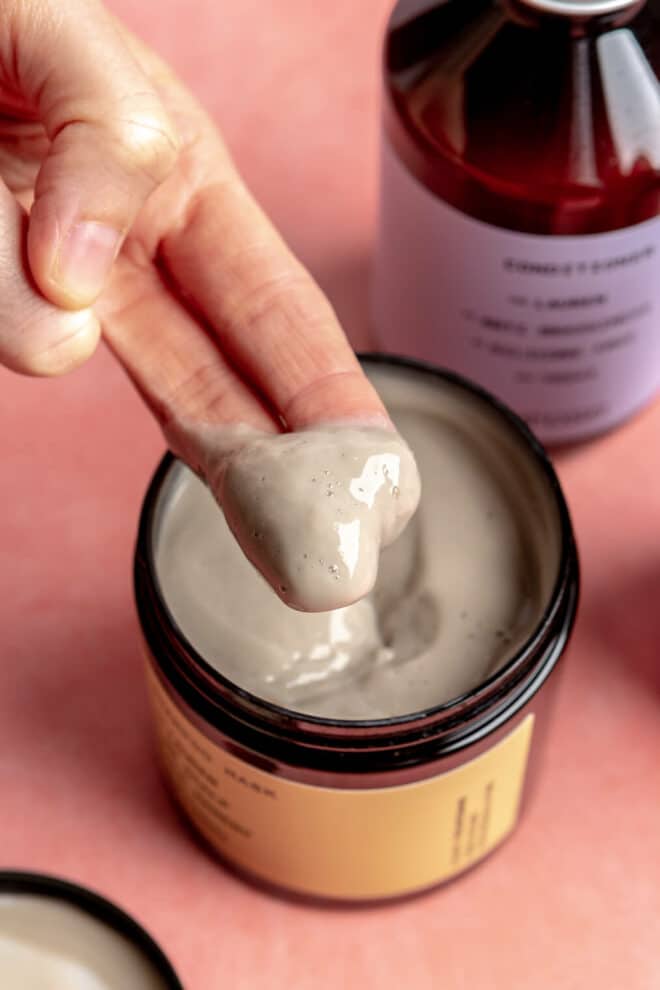 Is Prose worth it?
I think it is! One significant result I noticed after using Prose consistently for about 3 months is that the brassiness of my hair went drastically down. I am a blonde and highlight my hair often, and if I don't tone my blonde hair with a purple shampoo every-so-often, it becomes brassy. While using Prose shampoo and conditioner, the brassiness of my hair went way down, and I didn't have to use my purple shampoo as often. After filling out the survey and indicating brassiness as a concern, Prose added ingredients into my formula to combat brassiness. I also noticed (quickly too) that I had significantly less frizz when I used the Prose system! Here are a few other reasons I had a pleasant experience using the Prose Hair Care System:
Prose is a B Certified Corporation (a corporation where wages, supplies, and sustainability are met with transparency and efficiency.)
Prose offers a subscription called "The Salon" where you will receive: 15% off every order, an auto-replenish program every month (with a snooze option), a free product with every 10 ordered
They have great customer service! I once forgot to change my order and even though it had already shipped, Prose honored my change by sending me the item (free) that I wanted.
Convenient text message service informing you that your items have been shipped.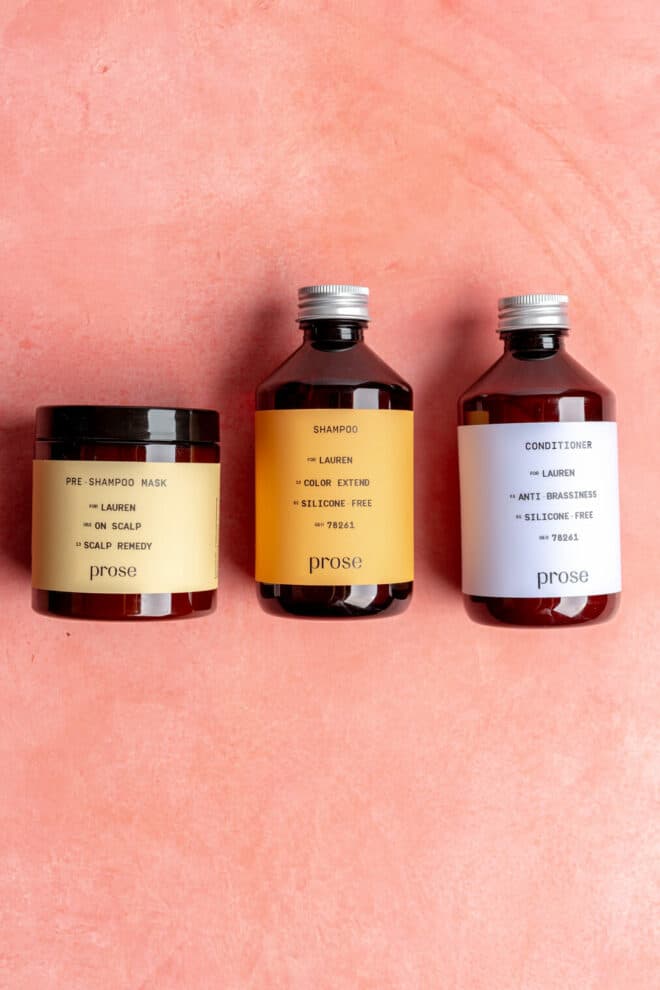 Here are a few areas of improvement:
While the auto-replenish feature is great, I wish that Prose texted you that your order was about to ship. There were several months where I wanted to snooze my order, but it had already shipped out. They do email you an auto-replenish "warning" email, however, I usually didn't see it in time! Emails can easily get lost or go to spam.
While I loved the shampoo and pre-shampoo masks, I did find that my conditioner didn't provide enough moisture. Because I bleach my hair, I didn't feel like the conditioner that was created for me had enough hydration.
After six-months of using the Prose Hair Care System, I can confidently say that I had a great experience. Between the customized hair ingredients and the great customer service, I would definitely recommend Prose to a friend. My hair is less-brassy, more smooth, and is growing fast!
Sources: https://prose.com/