You may be hearing more and more lately about the benefits of Vitamin C for your skin and wondering whether you should incorporate it into your own daily routine. Vitamin C is one of the most powerful nutrients for your skin, and it is quickly catching on in the skincare industry! In this post, we will be discussing why a Vitamin C skincare product might be your new best friend. We will also give you a full list of safer, non-toxic products worth your time and money.
What are the Vitamin C benefits for your skin?
Below are some of the BIGGEST benefits of including Vitamin C in your daily skincare routine!
Fights Free Radicals
Vitamin C is a powerful antioxidant that can help protect the skin against the sun and other environmental stressors, and even help reverse their damage by seeking out free radicals and removing them(1).
What's a free radical? Essentially, free radicals are oxygen-containing molecules with an uneven number of electrons that are created by environmental stressors. These electrons are meant to be in pairs, so they move through the body looking for an additional electron to pair with, causing damage to cells and proteins that can lead to disease and accelerate aging(2). Antioxidants like Vitamin C search out these free radicals and donate an electron to them, which stabilizes the free radical so it can't continue damaging the body.
Stimulates Collagen Production
Vitamin C is also known for stimulating collagen production. Collagen is the most abundant protein in our bodies, making up about 30% of our total protein makeup. Collagen helps form the underlying structure of our skin and other connective tissues (including hair, nails, cartilage, ligaments, and more.) Once you hit your mid-twenties, collagen production starts to decrease. Once you hit your early thirties, you may start to notice the effects of reduced collagen in the form of wrinkles, dull skin, and slower hair growth. This is where Vitamin C comes in! Vitamin C actually aids in the production of collagen because it serves as a co-factor for the enzymes that are responsible for stabilizing and cross-linking collagen molecules(3). It has also been shown to stimulate collagen gene expression and regulate collagen synthesis(3).
Moisturizes
Vitamin C's moisturizing benefits are two-fold. First, collagen provides more moisture to your skin, so by supporting collagen production you'll be rewarded with healthy, hydrated skin. Second, the skin has a lipid bilayer that serves as a barrier to help keep moisture in, and Vitamin C has been shown to enhance the skin's lipid production(3). You can learn more about supporting dry skin in our How to Heal Dry Skin article!
Has Anti-Inflammatory Properties
Vitamin C has also been shown to have anti-inflammatory properties(4), making it a great option for those with inflammatory skin conditions like acne or psoriasis.
What results can you expect when you start using topical Vitamin C?
Here is what you'll typically see when you start using Vitamin C on your skin:
Brighter skin

Fewer dark spots

More youthful skin

Lighter fine lines and wrinkles
Does Vitamin C lighten skin?
Yes! Vitamin C that is from a high-quality, stabilized source can, in fact, brighten your skin tone. If you have stubborn dark spots from being out in the sun, Vitamin C can lighten those as well!
How do you use Vitamin C on your face?
While you can absolutely swipe some fresh citrus on your skin (it actually will deposit Vitamin C), the accompanying acids are likely TOO much for daily use, meaning you won't reap the daily benefits of the powerful little antioxidant. The best way to use Vitamin C on your face is with a skincare product that has the fragile vitamin safely stabilized. These formulas convert Vitamin C into forms that your skin can easily absorb, like Tetrahexyldecyl Ascorbate and Ascorbic Acid.
What Vitamin C is best for skin?
Not all Vitamin C skincare products are created equally. The best form of Vitamin C for the skin needs to be potent enough so that you can actually reap the benefits, stabilized so that the Vitamin C doesn't denature (essentially, become useless) before you use it, and should be accompanied by useful fellow skin nutrients that will help finish the job. See our list of products below that do just that!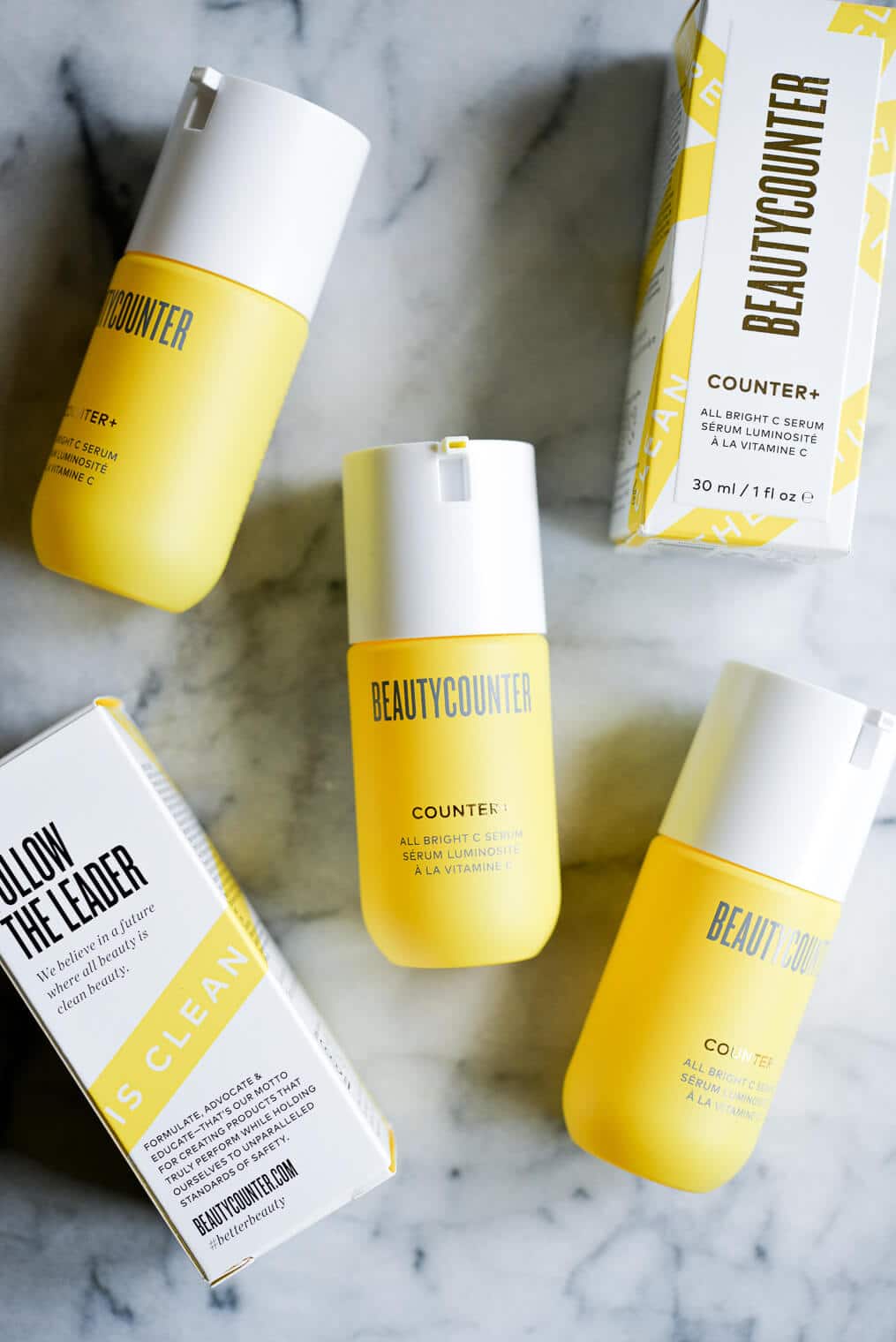 How do you choose a good Vitamin C skincare product?
Step 1: Check to Make Sure the Product Actually Contains Vitamin C
First, you'll want to make sure that the product contains a form of Vitamin C. Look for these names:
Tetrahexyldecyl Ascorbate

Ascorbic Acid (L-Ascorbic Acid)

Magnesium Ascorbyl Phosphate

Bis-Glyceryl Ascorbate
L-Ascorbic acid is the only form of Vitamin C that needs to be stabilized, and all forms of Vitamin C actually eventually convert to L-ascorbic acid. When you're looking at products, we recommend choosing one with a more stabilized version of Vitamin C like Tetrahexyldecyl Ascorbate. This is because L-Ascorbic Acid can be affected by the elements and oxidize easily, it is water-soluble, so harder to make stable in a formulation, and it works well on the surface level, but doesn't go deeper.
On the other hand, Tetrahexyldecyl Ascorbate is a more stable form and oil-soluble, which means it doesn't convert to L-Ascorbic Acid until it penetrates the skin, allowing you to get more benefit.
Step 2: Check the Percentage of Vitamin C that the Product Contains
A good Vitamin C serum will contain somewhere from 5-20% Vitamin C. This is powerful stuff, so we recommend starting slowly and choosing a serum on the lower end of the concentration spectrum, especially if you haven't incorporated Vitamin C into your skincare routine before.
Step 3: Check for Other Beneficial Ingredients
Next, you'll want to see if the serum contains Vitamin E. It has been shown that combining Vitamins C and E in skincare formulas help increase the effectiveness of each (5). This will often be listed as 'tocopherol' in the ingredients.
Another thing to look for in your Vitamin C products is additional antioxidants. More antioxidants can create an even more powerful formula with many benefits. Astaxanthin and Niacinamide (Vitamin B3) are two additional antioxidants that can be beneficial in Vitamin C formulas!
Step 4: Check for Hydroquinone
Finally, you'll want to first make sure that the product isn't formulated with Hydroquinone, which is found in many skin-brightening products. Hydroquinone is a skin-lightening chemical that inhibits melanin production and bleaches the skin. It can be irritating to dry, sensitive skin, and has been linked to possible organ toxicity and cancer. You can find a more detailed list of ingredients to avoid in personal care products by checking out our 3-part series.
How often should I use Vitamin C on my skin?
For normal, youthful skin: consider a weekly mask with Vitamin C, like

this one.

For combination skin that's just starting to show signs of aging: consider a weekly mask and a daily serum.

To slow or reverse the signs of aging on dry or hyperpigmented skin: consider a twice-weekly mask, daily serum, and daily moisturizer with Vitamin C.

To soften your skin, while also brightening: consider adding a resurfacing peel and a brightening facial oil.
What Vitamin C products are the best?
We've researched to find the best safer skincare products that pack a powerful Vitamin C punch.
Beautycounter: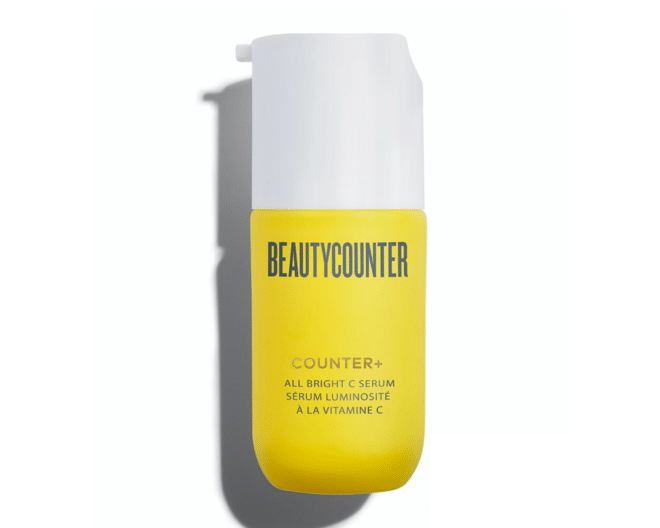 With two different forms of vitamin C, Bis-Glyceryl Ascorbate and Tetrahexyldecyl Ascorbate, you know you are getting your money's worth. 10% of this serum is Vitamin C, which means results will be significant. Not only does this serum contain Vitamin C, but it also has turmeric and camu camu, two antioxidants that serve as natural brightening and wrinkle-fighting agents. The color of the actual serum says it all, bright!
Note – this serum is sold out as of 5/12 – you can join our beauty list HERE to be notified when it is back in stock!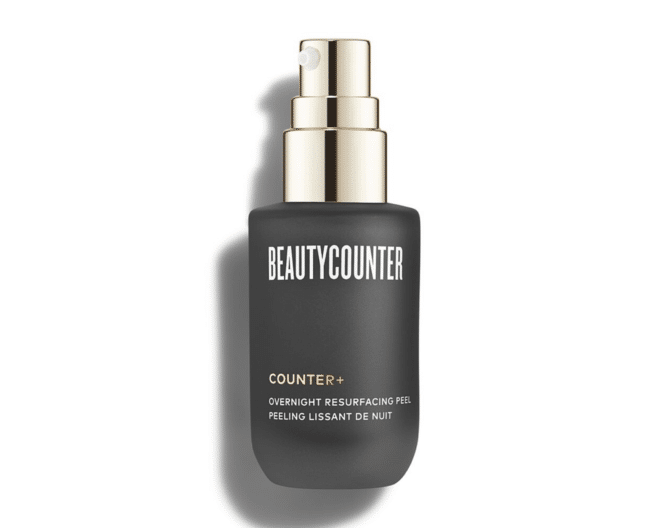 This peel also has two forms of Vitamin C, Tetrahexyldecyl Ascorbate and Ascorbic Acid. The combination of botanically-sourced acids and Vitamin C gives your skin a radiant glow that you can see just after one use! I am absolutely in love with this product and use it on a weekly basis.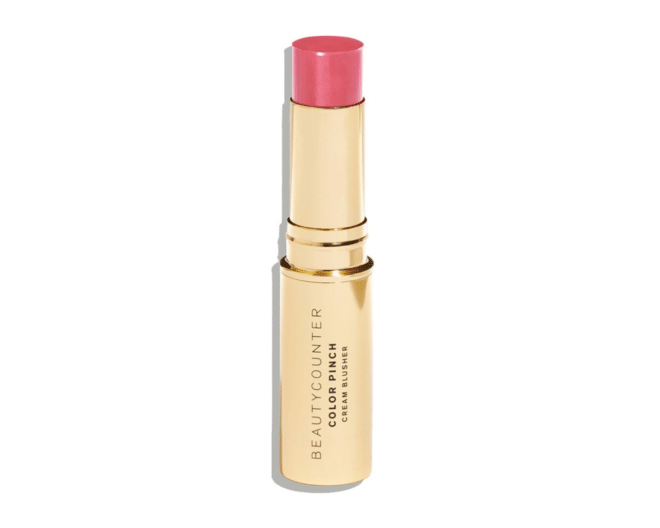 Want Vitamin C in your make-up? Here you go! This cream blush provides a subtle hint of color while also fighting free radicals with its powerful Vitamin C, Magnesium Ascorbyl Phosphate.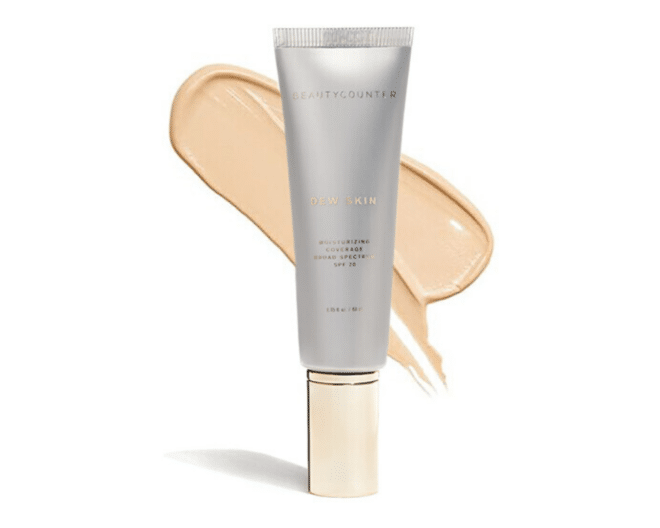 This hydrating foundation is the perfect way to get light coverage, SPF, and some age-defying Vitamin C. The form of Vitamin C that is used in this product is Tetrahexyldecyl Ascorbate.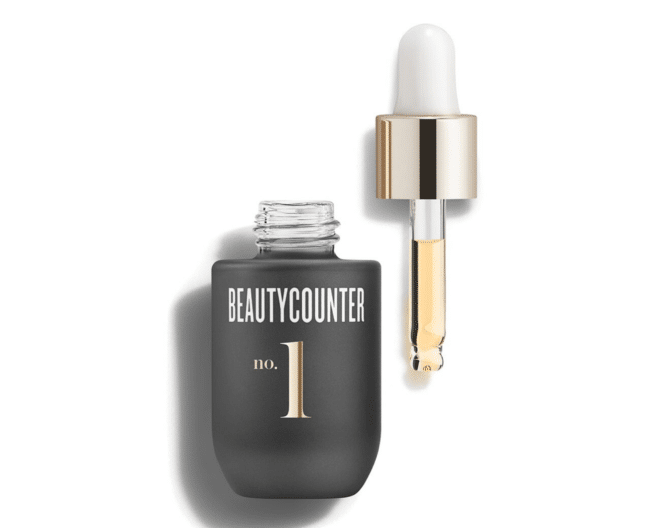 This product does exactly what it sounds like it does – with Vitamin C, Tetrahexyldecyl Ascorbate, this facial oil will deeply hydrate your skin, while also brightening it. You can add a few drops to your daily moisturizer in the morning and at night. I personally put it on after I tone and before my make-up. I LOVE this product. I've been using it for about a year and a half and have visibly seen how it, as well as the Overnight Resurfacing Peel, has contributed to the overall glow and brightness of my skin tone.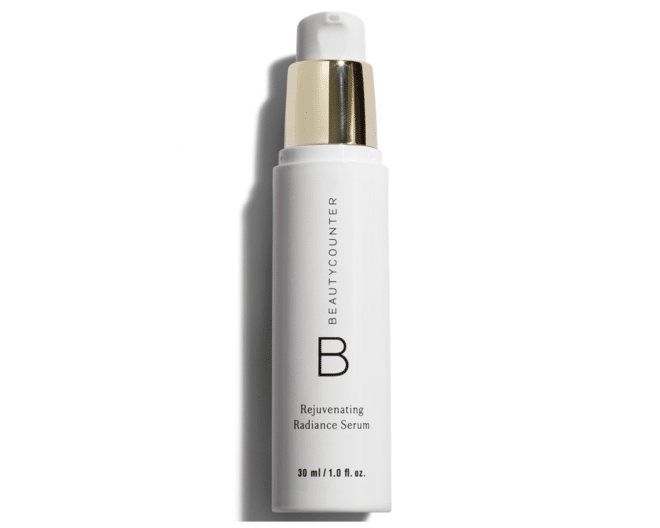 Not only is this serum age-defying, but it also significantly firms and brightens your skin. With Tetrahexyldecyl Ascorbate as its Vitamin C source, this serum also uses jambu extract to fight the signs of aging and discoloration.
This serum has some seriously powerful ingredient combinations. With the use of both Vitamin C and E, as well as hyaluronic acid, this serum brightens, tones, and fights wrinkles. Who doesn't want all of that?!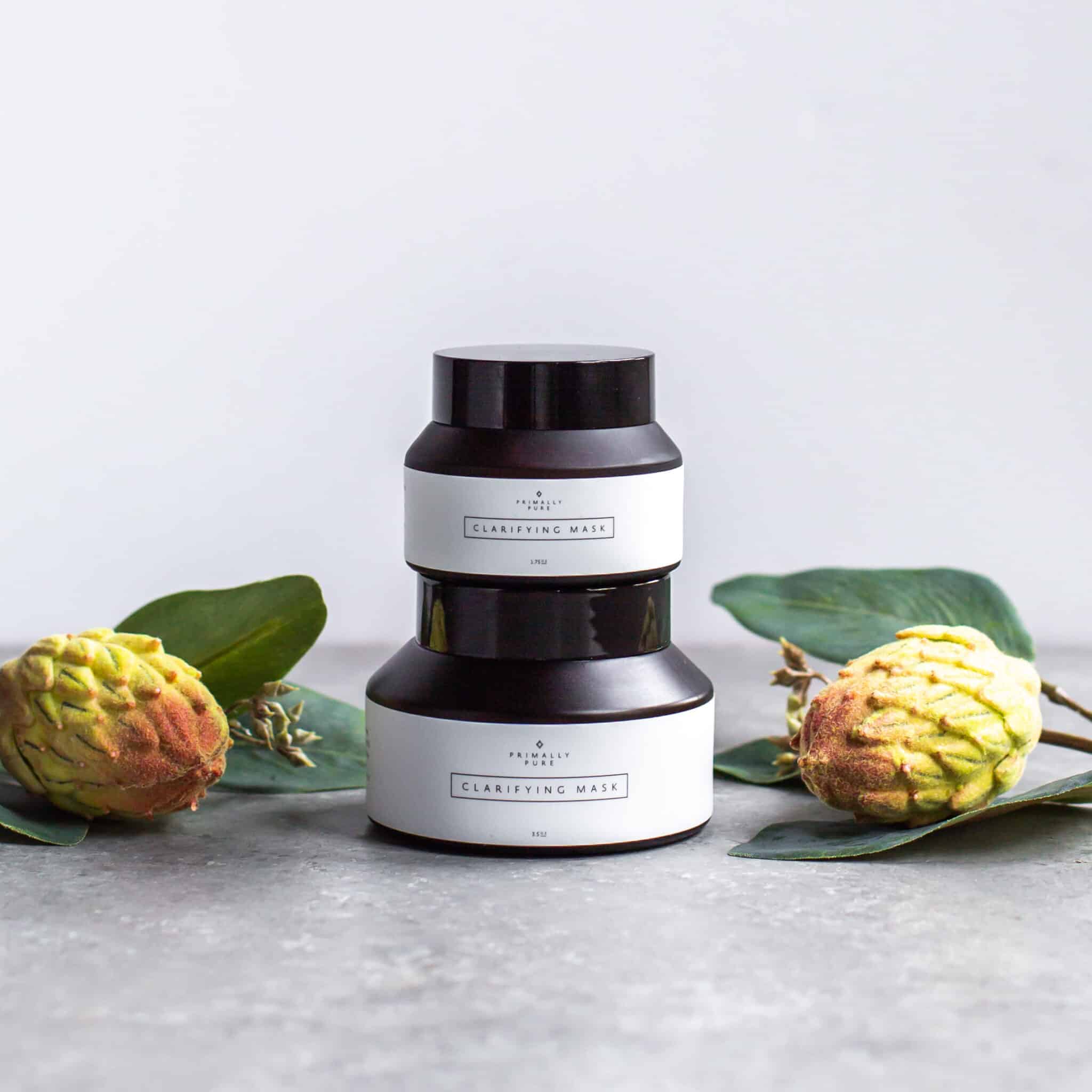 Even though this mask doesn't contain straight Vitamin C, it does have powerful nutrients like turmeric powder and essential oils of sweet orange to brighten and even your tone, and fight aging skin!
This product is pure Vitamin C (L-Ascorbic Acid), and is designed to be added to your moisturizer or this serum, Cellular Repair Serum, Renew, to preserve the integrity of the Vitamin C.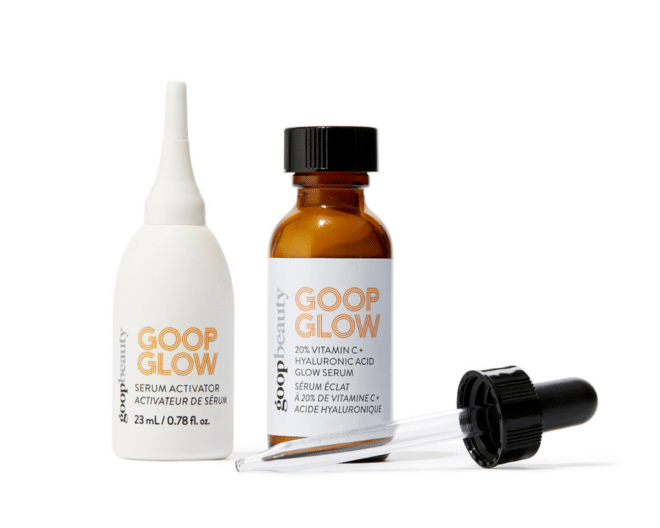 Because you add the Vitamin C to the serum yourself, you know you are getting one the freshest version of Vitamin C that you can get your hands on. Gweneth Paltrow sings Vitamin C's praises and lists it as her number one favorite goop product.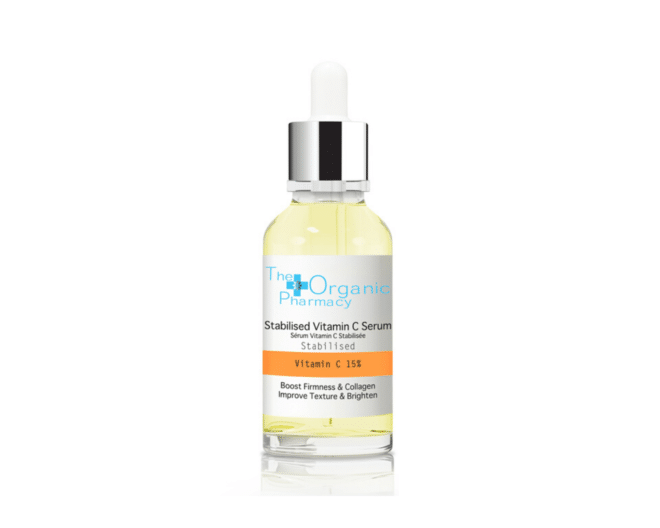 This serum uses Ascorbyl Glucoside as its form of Vitamin C and is going to give you all of the collagen-boosting and brightening Vitamin C you want, while also being more budget-friendly.
There you have it – all of the reasons Vitamin C is an excellent addition to your skincare routine, plus our favorite safer products that include it!
Resources
Pullar, Juliet M, et al. "The Roles of Vitamin C in Skin Health." Nutrients, MDPI, 12 Aug. 2017, www.ncbi.nlm.nih.gov/pmc/articles/PMC5579659/.
Lobo, V, et al. "Free Radicals, Antioxidants and Functional Foods: Impact on Human Health." Pharmacognosy Reviews, Medknow Publications & Media Pvt Ltd, July 2010, www.ncbi.nlm.nih.gov/pmc/articles/PMC3249911/.
Telang, Pumori Saokar. "Vitamin C in Dermatology." Indian Dermatology Online Journal, Medknow Publications & Media Pvt Ltd, Apr. 2013, www.ncbi.nlm.nih.gov/pmc/articles/PMC3673383/.
Pinnell, et al. "Topical Vitamin C in Skin Care." OUP Academic, Oxford University Press, 1 Nov. 1998, academic.oup.com/asj/article/18/6/468/277337.
Lin, Jing-Yi, et al. "UV Photoprotection by Combination Topical Antioxidants Vitamin C and Vitamin E." Journal of the American Academy of Dermatology, U.S. National Library of Medicine, June 2003, www.ncbi.nlm.nih.gov/pubmed/12789176.