Every item on this page was chosen by The Fed & Fit team. The site may earn a commission on some products (read more here).
This homemade all purpose cleaner checks all of the boxes: it's simple, easy to make, and completely effective.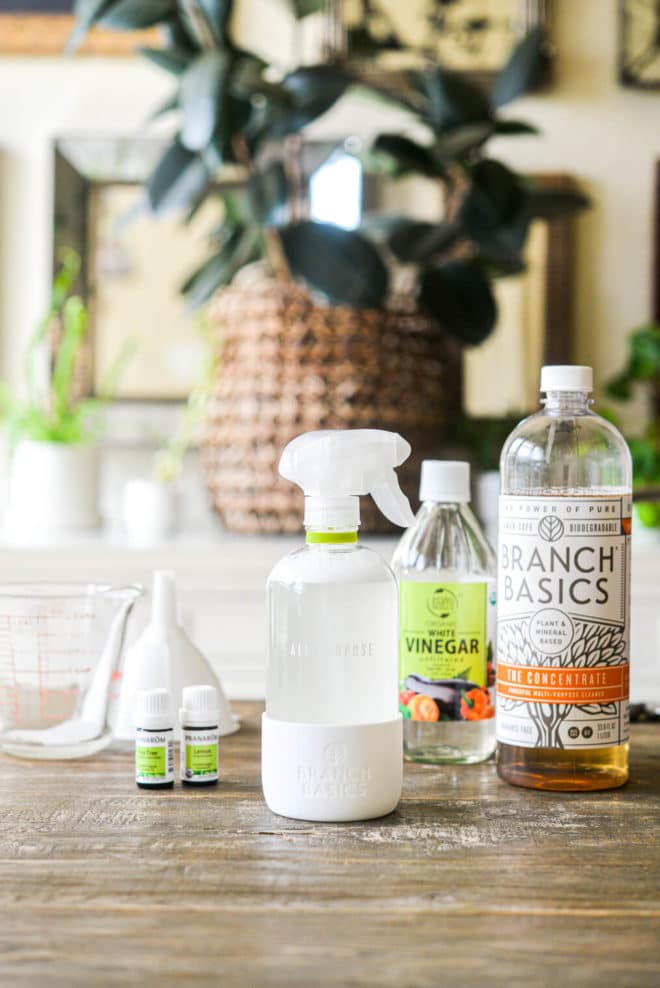 All Purpose Cleaner Recipe
We are *so* excited about this recipe, y'all! You don't have to clean your house with store-bought cleaners that are filled with junk, and you also don't have to clean your house with really expensive, natural ingredients. You CAN have a clean cleaner that doesn't break the bank.
We've partnered with our friends at Branch Basics to bring you a series all about how to clean up your cleanup (see what we did there?!), and this recipe is a part of that series. This all purpose cleaner is completely effective, while also being friendly on the budget and really simple to make. Let's get to it!
Homemade All Purpose Cleaner Ingredients
Just a few ingredients combine to make a really great, no-junk all purpose cleaner that will last you for quite a while! Here's what you'll need:
Branch Basics Concentrate – to start, you'll need 2 tablespoons of Branch Basics Concentrate — this stuff seriously takes all of the fuss (and all of the yuck!) out of cleaning, y'all!
Vinegar – in addition to the concentrate, you'll also need a ¼ cup of distilled white vinegar.
Water – to dilute everything, you'll use 1¾ cups of water. Feel free to use tap water or distilled water – either works!
Essential Oils – this is totally optional, but if you'd like for your all purpose cleaner to be lightly scented (nothing too strong!), you'll want to add 10 drops each of tea tree and lemon essential oils.
What is all purpose DIY cleaner used for?
ANYTHING! We love using this cleaner for kitchen and bathroom countertops, quick spills and messes, and honestly, anything else that doesn't need a super heavy-duty cleaner!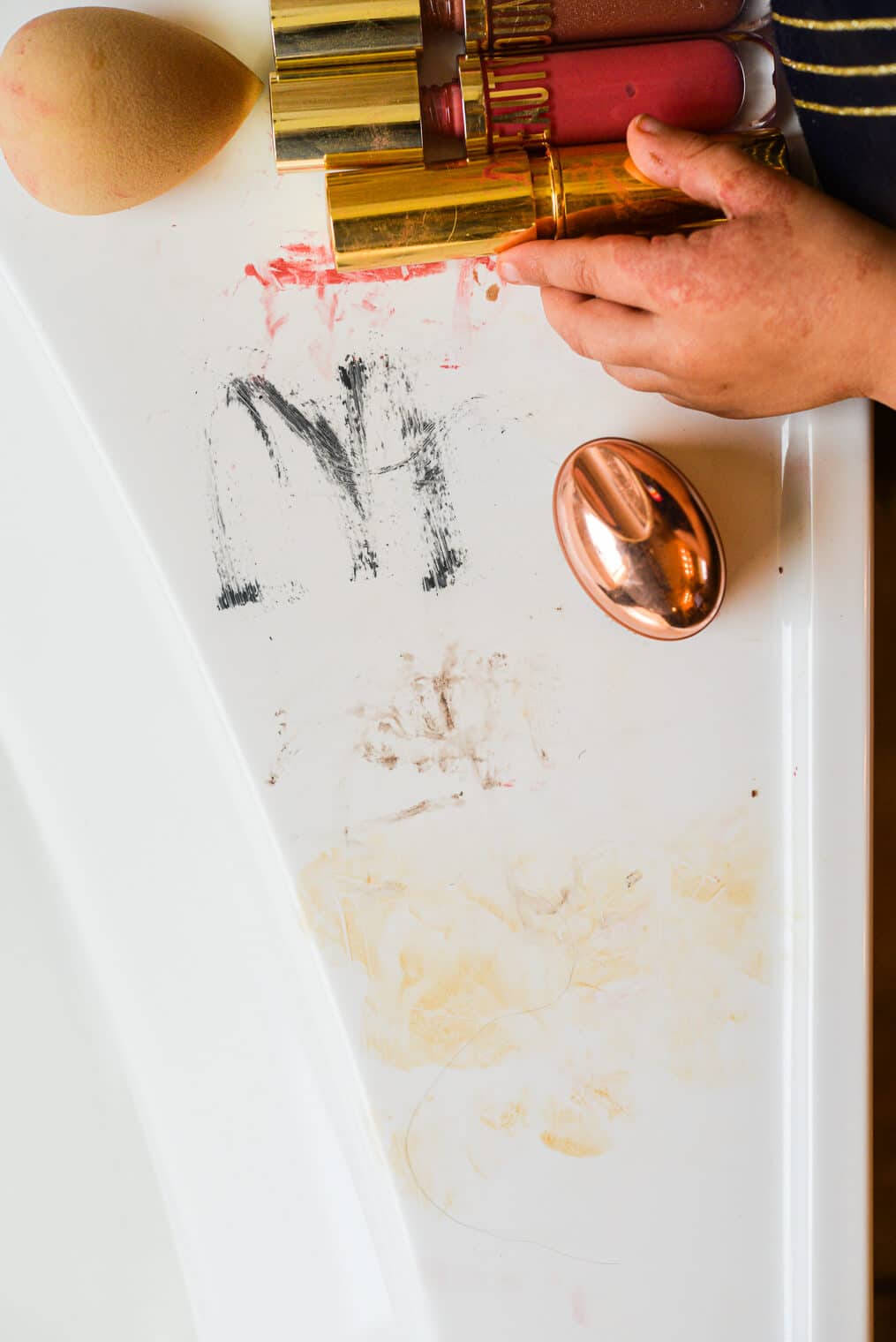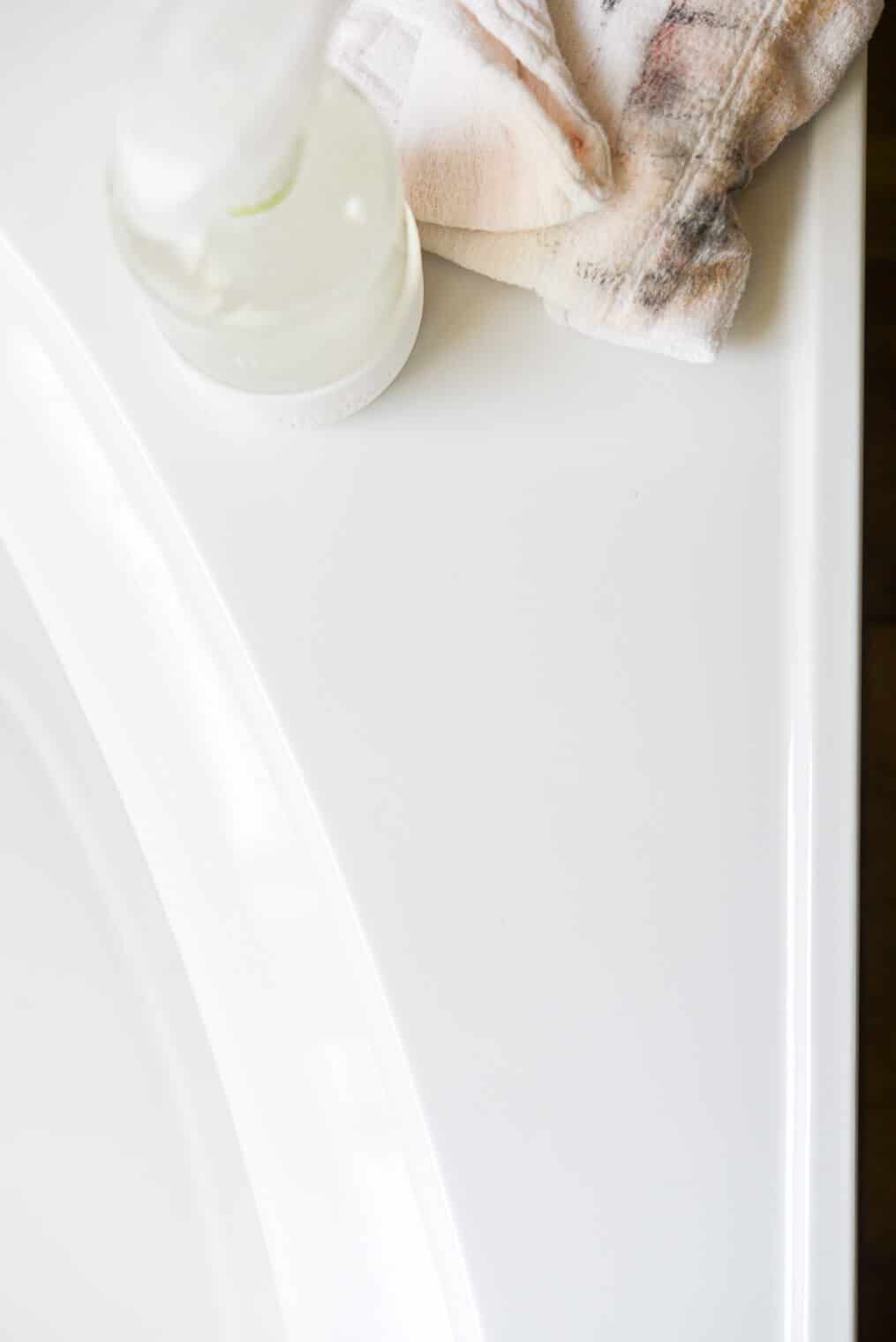 How do you make homemade all purpose cleaner?
All you'll need to do here is add all of the ingredients to a spray bottle (we prefer glass – THESE are great + Branch Basics sells really great ones too!), screw on the lid, and shake! SO EASY!
What is the active ingredient in all purpose cleaner?
While a lot of store-bought, conventional cleaners are loaded with harmful ingredients, the main players here are the Branch Basics Concentrate and vinegar. These are our powerhouse ingredients that do all of the real cleaning — the water is just there to dilute and the essential oils are just there to make it smell lovely!
Is this cleaning product naturally-derived and biodegradable?
Branch Basics Concentrate, the main ingredient here, is plant + mineral based AND biodegradable!
Is all purpose cleaner a disinfectant?
While this all purpose cleaner does not KILL the germs (as a disinfectant does), it DOES remove the germs. So it's less harsh, but still gets the job done!
More of our Favorite
Safer Cleaning Articles
Is homemade all purpose cleaner safe?
It is! As mentioned above, most all purpose cleaners in the grocery store are full of really yucky, harmful ingredients, but by making your own cleaner (and using really thoughtful, natural ingredients), you get to eliminate all of the yucky stuff!
Is this recipe an all natural homemade all purpose cleaner?
Yes! That's the beauty of this cleaner, actually. It's made with ingredients that you can really feel good about. When I think about all that I do with all purpose cleaner — specifically, wiping surfaces in my house that my toddler touches with her hands — I WANT my cleaner to be made with ingredients like these, because if you have a toddler, you *know* that those little hands are going to make it into her mouth at some point, and I want to eliminate as many harmful chemicals as I can from entering her little body!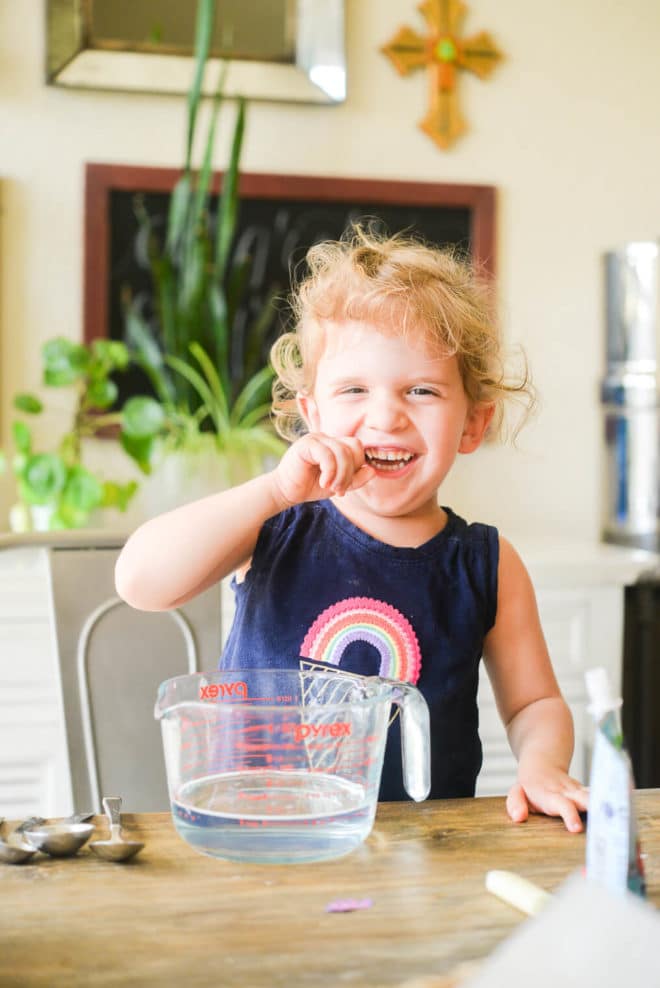 Is this the best homemade all purpose cleaner?
We think so! It checks all of the boxes for us — simple, natural, and effective!
Video
If you're interested in cleaning up more of your cleanup (it's easy, cost effective, and effective, we promise!), use code FEDANDFIT for 15% off of a Branch Basics Starter Kit.
Ingredients
2

tablespoons

Branch Basics Concentrate

1/4

cup

white vinegar

1 3/4

cups

water

10

drops tea tree essential oil

10

drops lemon essential oil
Instructions
Add all ingredients to a spray bottle, shake, and use on messes as needed!