Salted chocolate peanut butter energy balls are the perfect grab-and-go snack or healthier lunchbox treat! Just blend up a few simple ingredients in your food processor, roll the mixture into balls, and you'll have a snack that will last all week.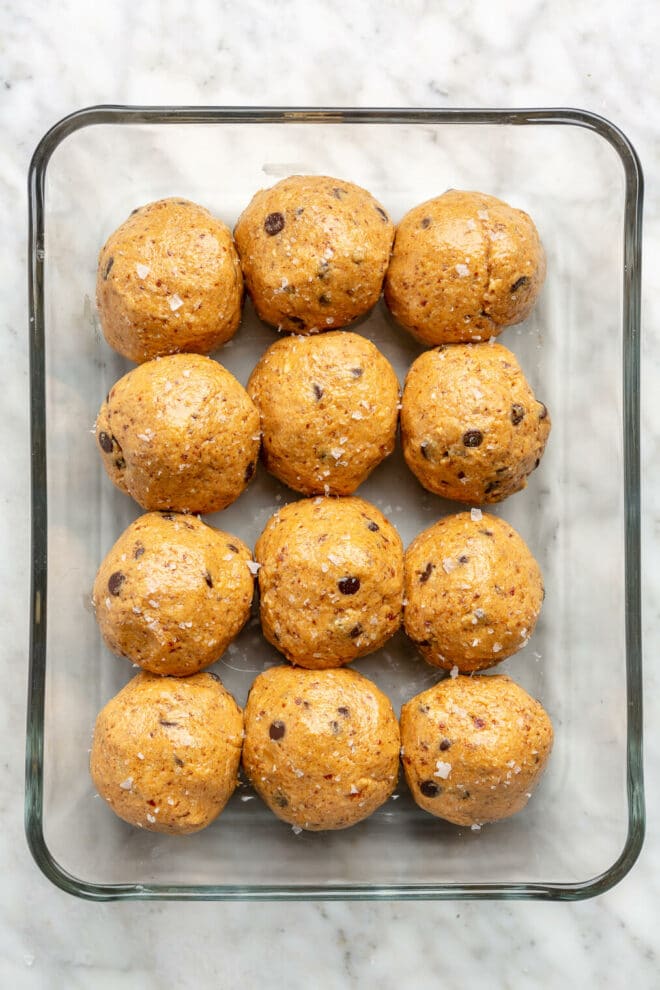 Have you ever had an energy ball before? There are hundreds of variations on these tasty bites – and for good reason! Energy balls are the perfect snack when your next meal is a little too far away, when you're craving something that's just a little bit sweet, or when you're looking for a quick pre- or post-workout snack. With these salted chocolate peanut butter energy balls, we're giving you the perfect combination of salty, sweet, and satisfying!
Energy Ball Ingredients
Energy balls often contain oats, but we opted for a grain-free version here to keep things simple. Here's what you'll find in these chocolate peanut butter energy balls:
Cashews – we chose cashews for the base of these energy balls because they are relatively flavorless – but you can make it your own by substituting almonds or even sunflower seeds as well!
Dates – dates add a natural sweetness to these energy balls, and help bind them because they are sticky. You'll find dates in most energy balls, but some add additional dried fruit, like you'll find in our sour cherry energy balls.
Peanut Butter – when thinking through possible flavors for these energy balls, we landed on classic peanut butter and chocolate – because why mess with perfection? We used this peanut butter, but any natural peanut butter will do. If you can't tolerate peanuts, feel free to substitute sunbutter or almond butter as the closest substitute!
Collagen Peptides – collagen peptides have a number of benefits for your skin, hair, and digestion (read this article for more info) and add a good dose of protein to these little bites.
Dark Chocolate Chips – we used these mini dark chocolate chips in our energy balls, because everything is better with chocolate!
Coarse Sea Salt – we added a bit of sea salt into the mixture for these energy bites, and topped them off with a bit of salt to finish. We'd recommend tasting the batter first, then adding salt to taste, because the amount of salt in your peanut butter can vary between brands.
How to Make
The process for making energy balls is so simple you'll wonder why you've spent so long buying expensive bars instead! Here's all you have to do: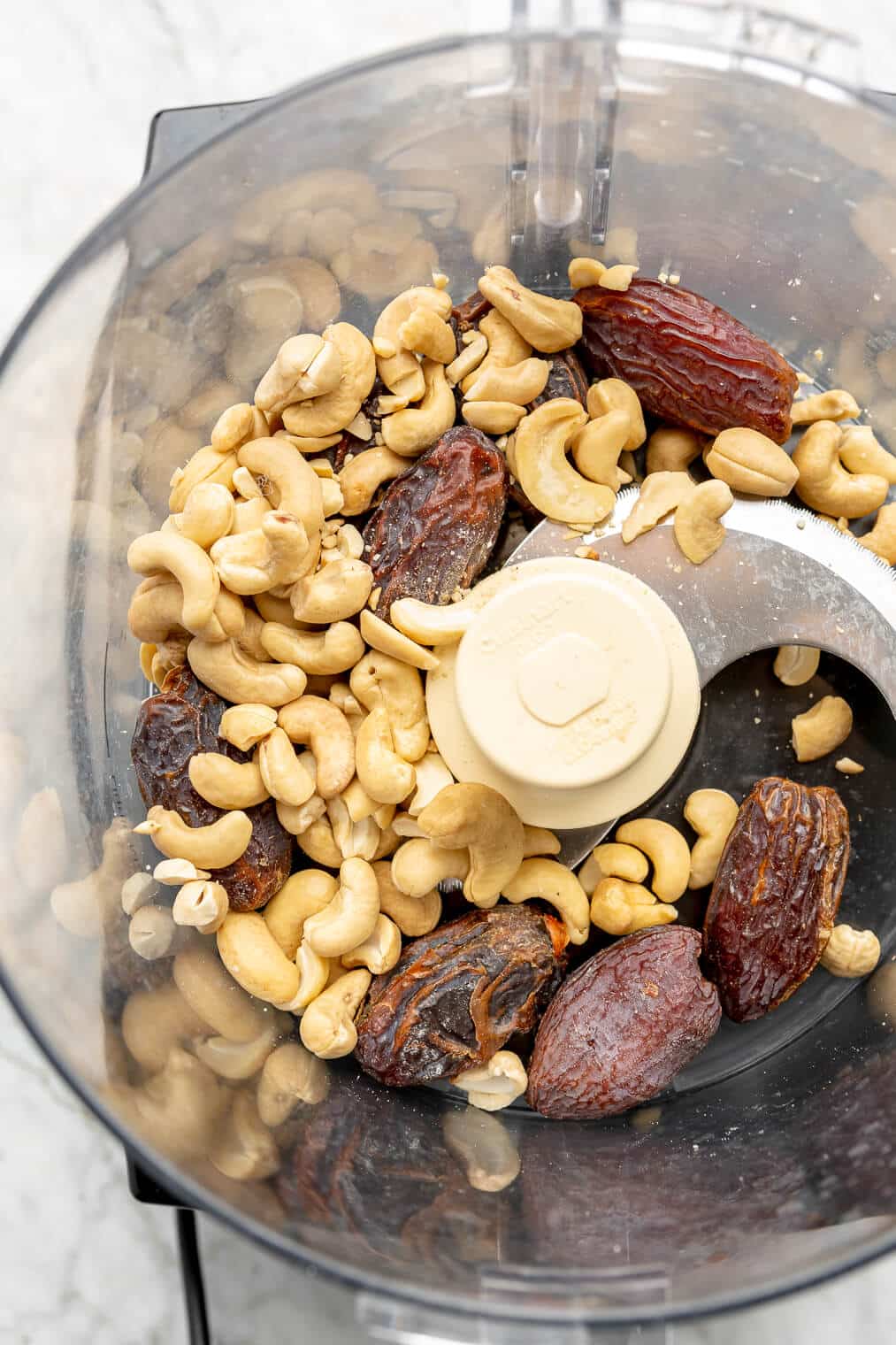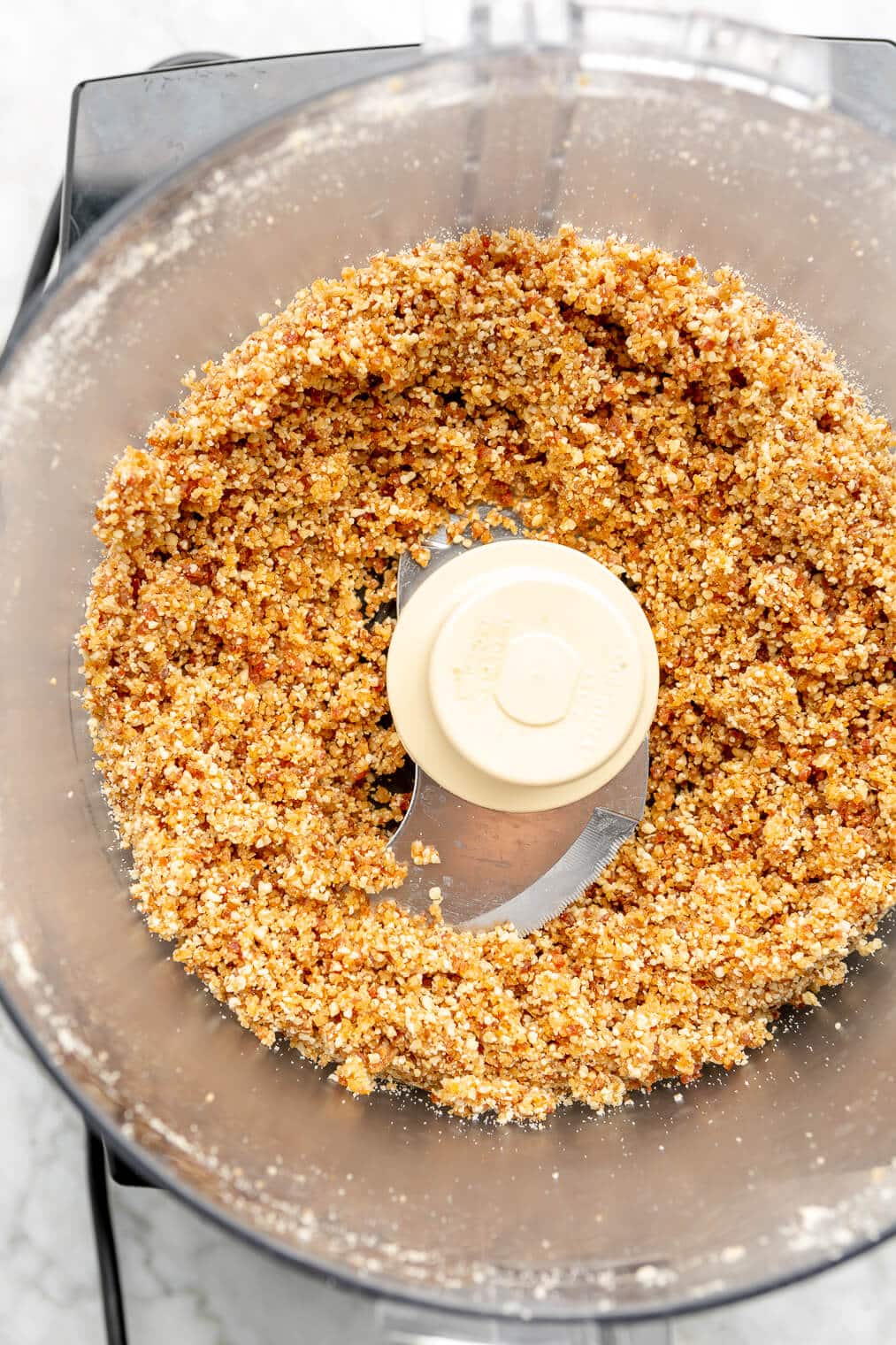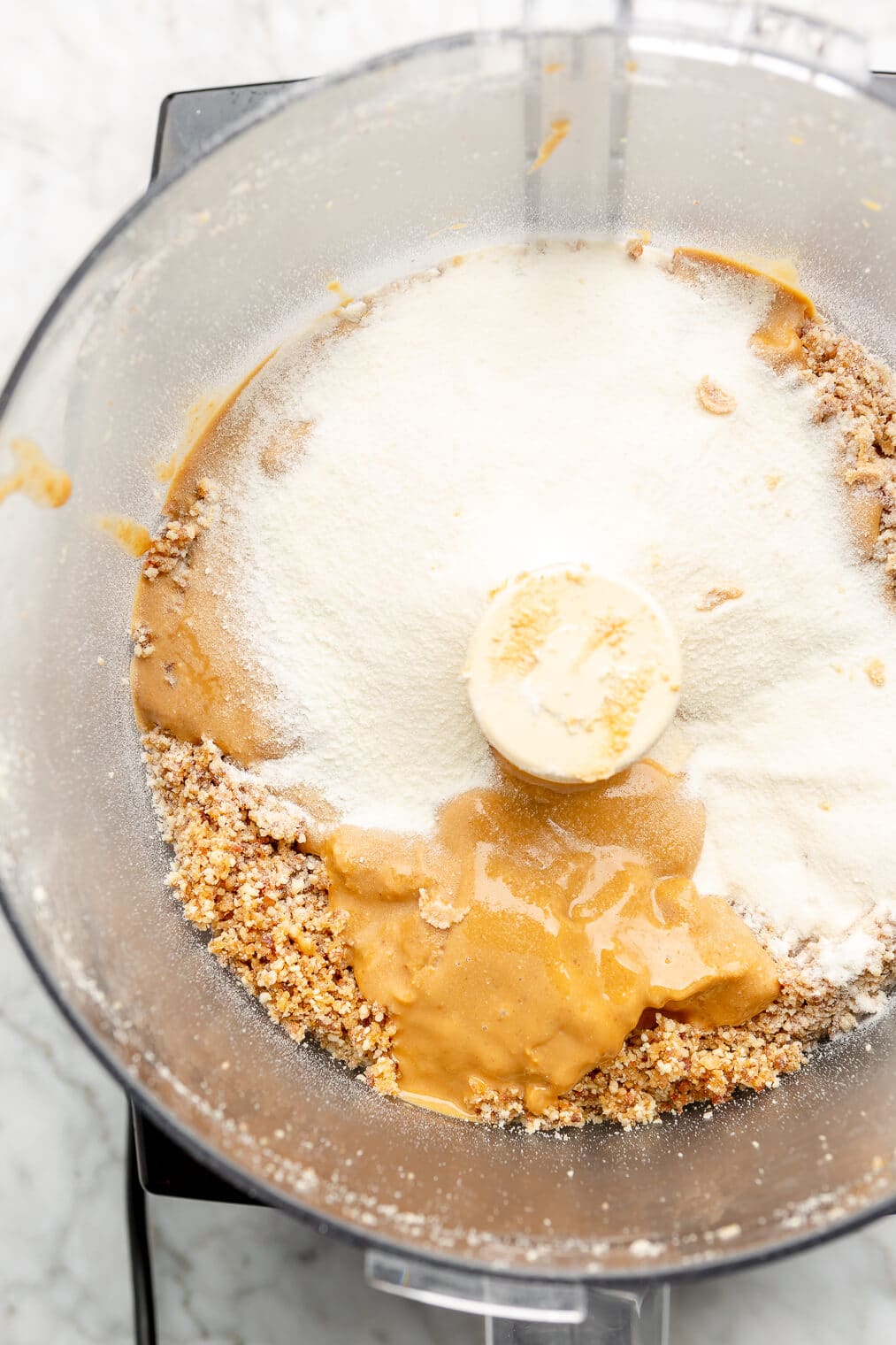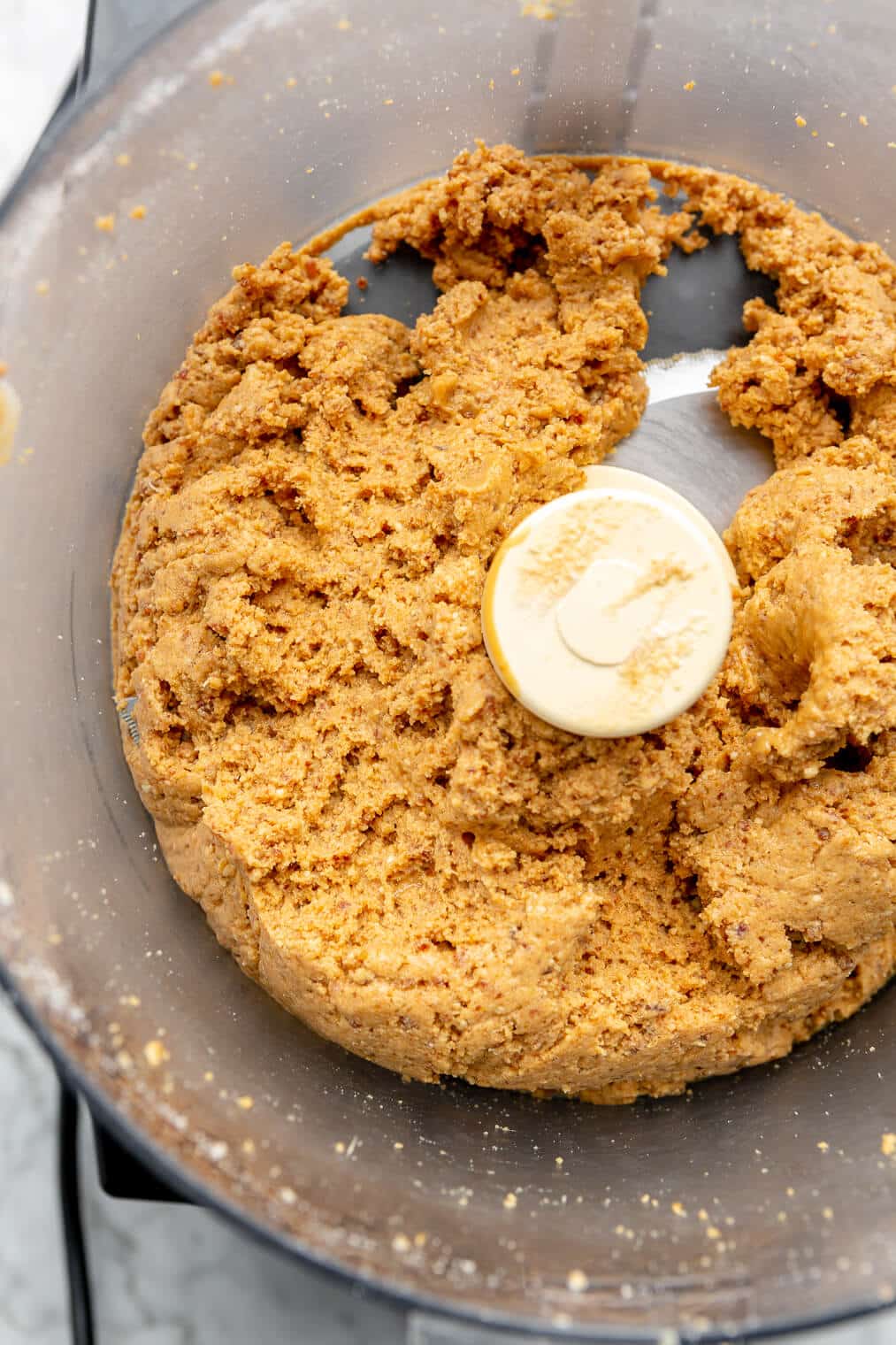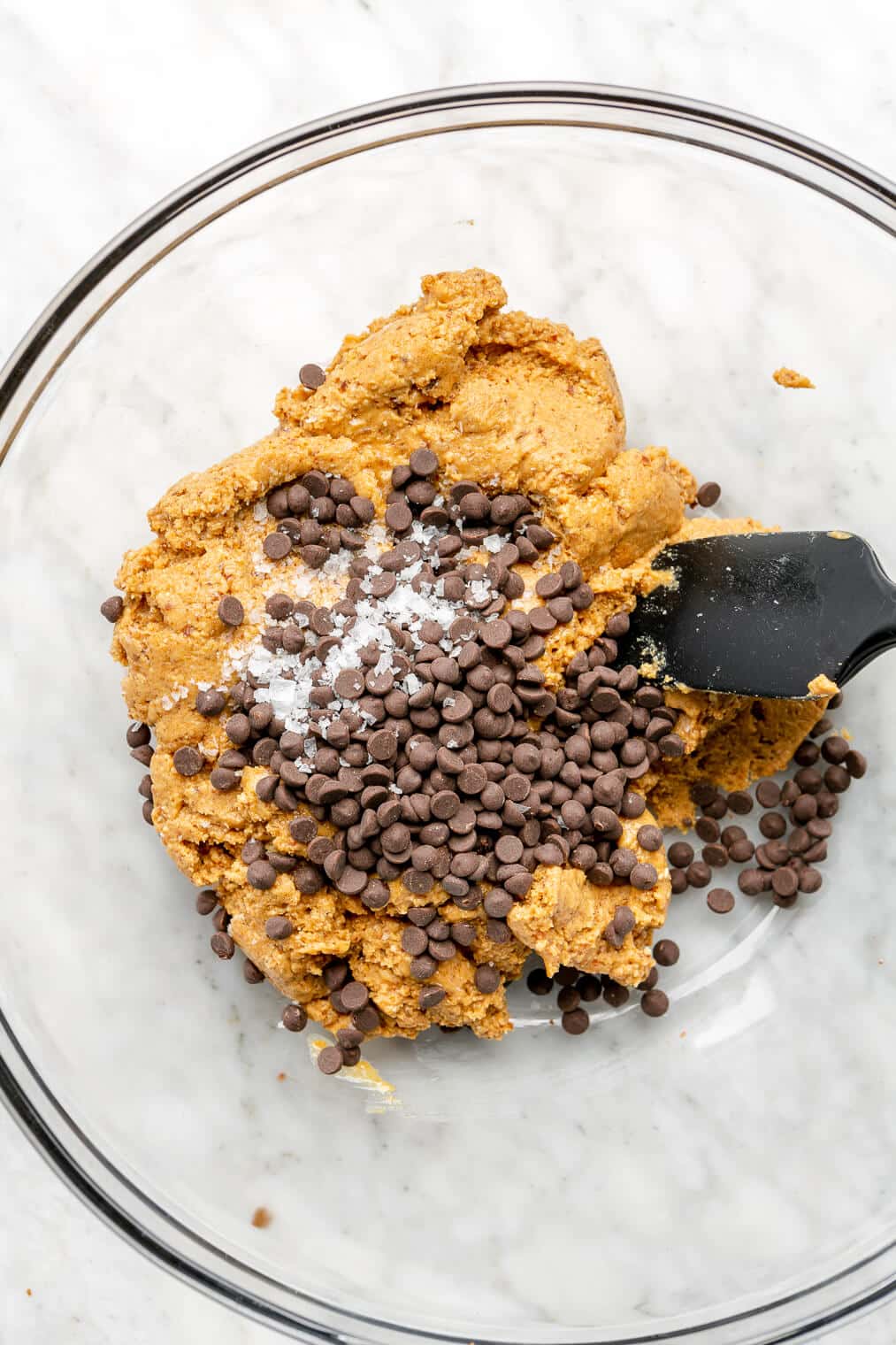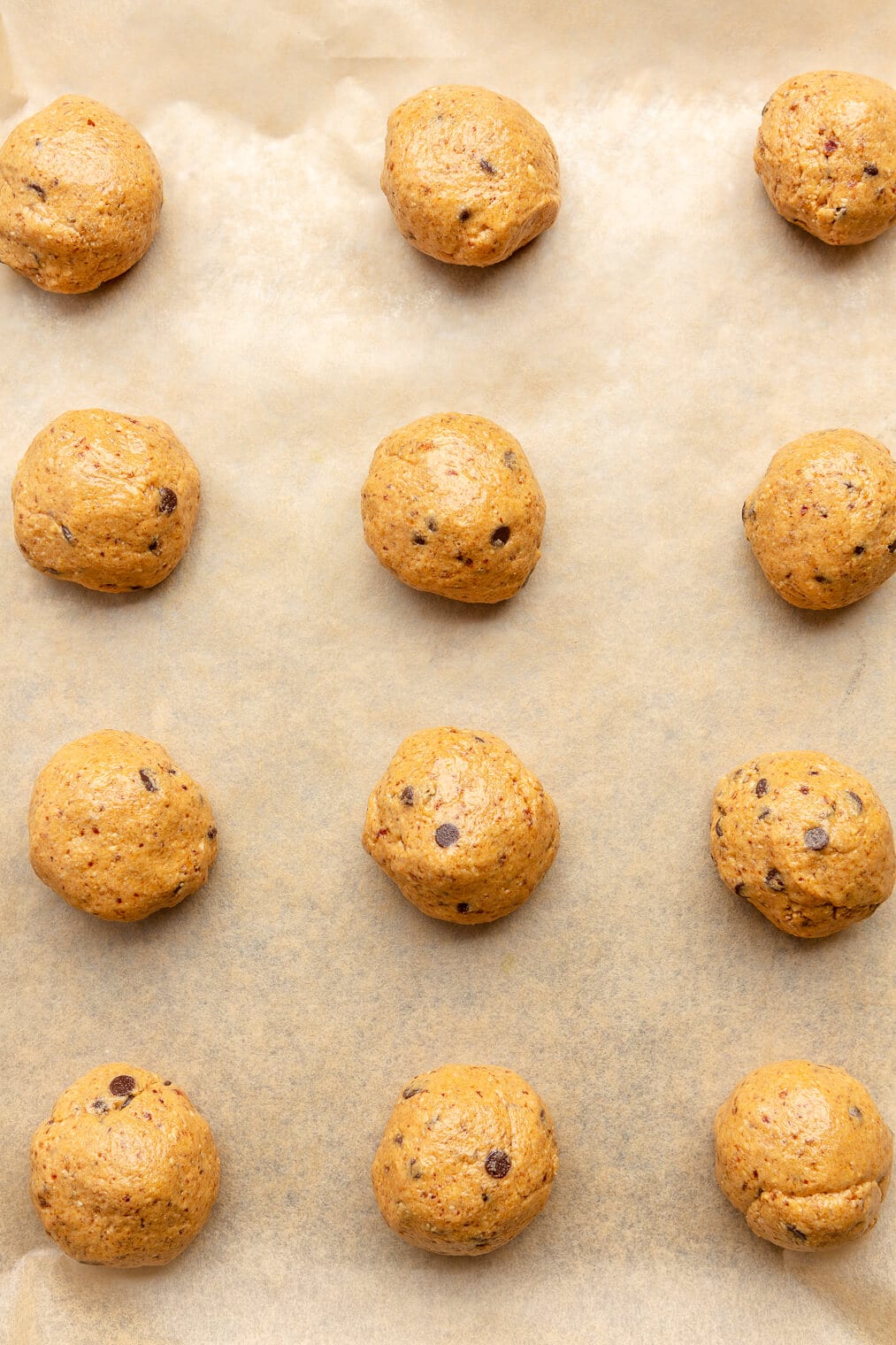 Get out your food processor – it is the key to success in this recipe! Once you're set up, you'll add the cashews and dates and pulse the food processor until the dates and cashews are ground into a sand-like consistency.
Next, you'll add in the peanut butter and collagen and blend until smooth. Don't worry if it is a little bit sticky – it'll firm up later.
Mix in the chocolate chips and sea salt, then shape the mixture into 1.5 inch balls and refrigerate until firm.
From here, you can either enjoy them immediately or store them in an airtight container and eat throughout the week!
There you have it – perfect salted chocolate peanut butter energy balls that taste just a bit like cookie dough. We hope you love this easy snack!
Salted Chocolate Peanut Butter Energy Balls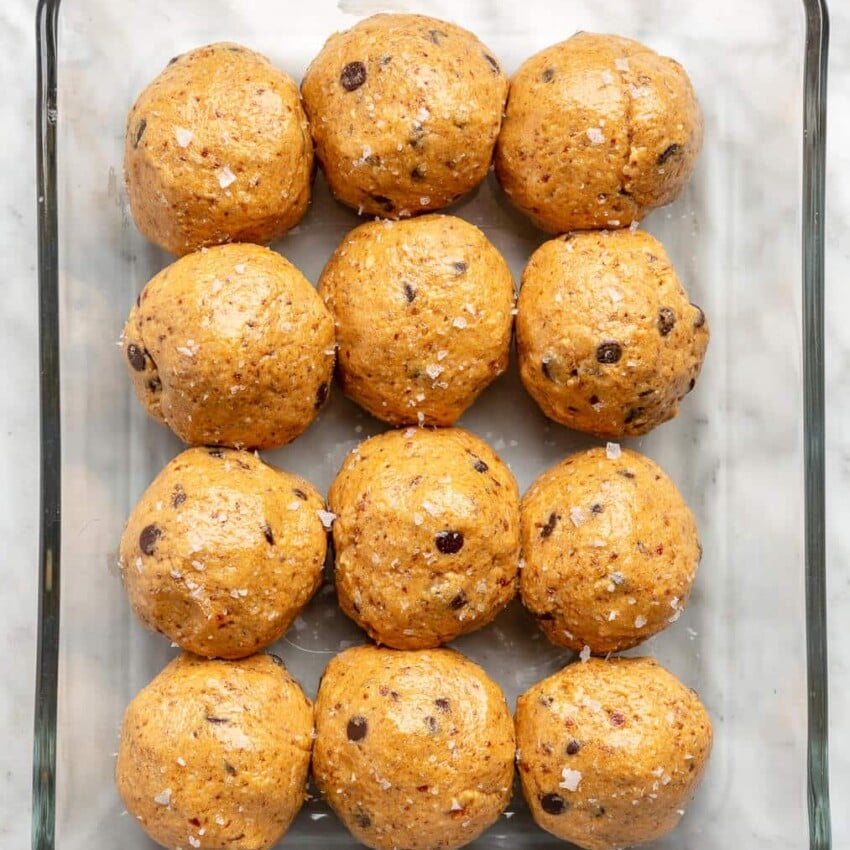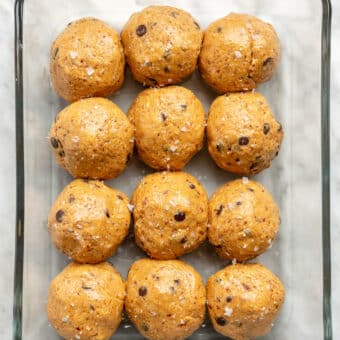 The perfect bite sized snack for an on the go day!
Instructions
Place the dates and cashews in a food processor and pulse until ground to a sand-like consistency.

Add the peanut butter and collagen peptides and blend until smooth.

Transfer mixture to a large bowl, and add in chocolate chips and salt, and stir to mix well.

Roll mixture into 1 1/2 inch balls, and place on a parchment lined sheet pan, and refrigerate until firm.

Store in the fridge in an airtight container and enjoy!
Recipe Notes
The salt content of your peanut butter will vary by brand, so we recommend tasting the batter and adding salt to your preference!
If you can't tolerate peanut butter, we recommend substituting almond butter or sunbutter.
Nutrition
Calories:
284
kcal
|
Carbohydrates:
23
g
|
Protein:
13
g
|
Fat:
18
g
|
Saturated Fat:
5
g
|
Polyunsaturated Fat:
3
g
|
Monounsaturated Fat:
8
g
|
Trans Fat:
0.003
g
|
Cholesterol:
0.2
mg
|
Sodium:
163
mg
|
Potassium:
338
mg
|
Fiber:
3
g
|
Sugar:
15
g
|
Vitamin A:
27
IU
|
Vitamin C:
0.04
mg
|
Calcium:
29
mg
|
Iron:
2
mg