Strawberry Pecan Salad
This is the perfect summer fruit salad. Tangy and sweet, this strawberry pecan salad will make everyone happy. Only four ingredients and packed full of super nutrients.
You will get vitamin C and fiber from the strawberries, folate from the lemon juice, vitamin E from the parsley, and manganese from the pecans.
This salad keeps well for about a day. Eat up quickly!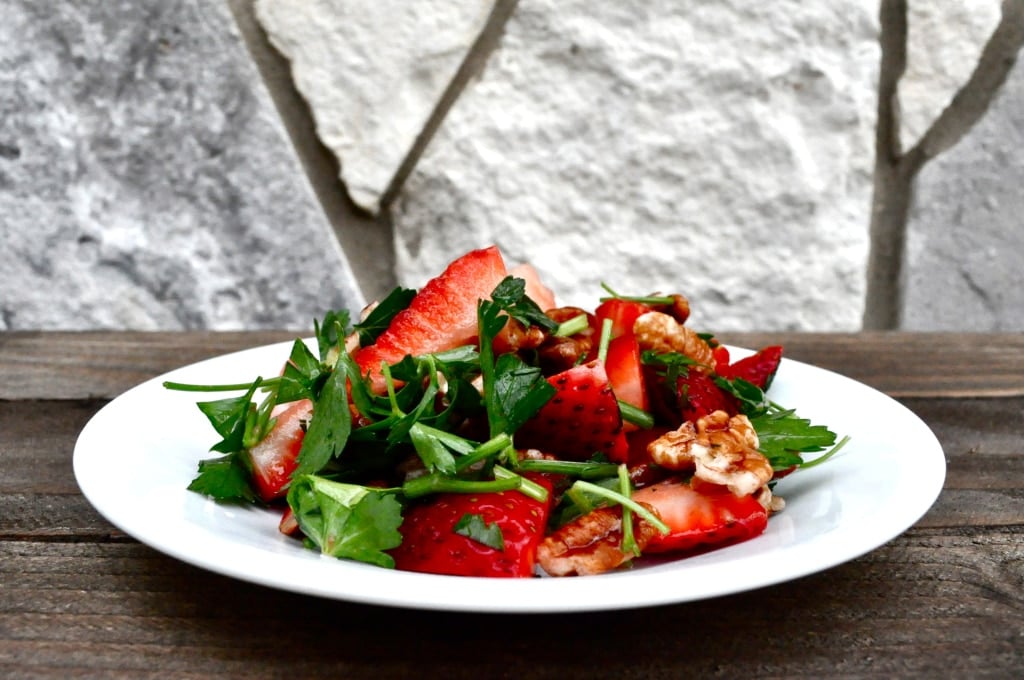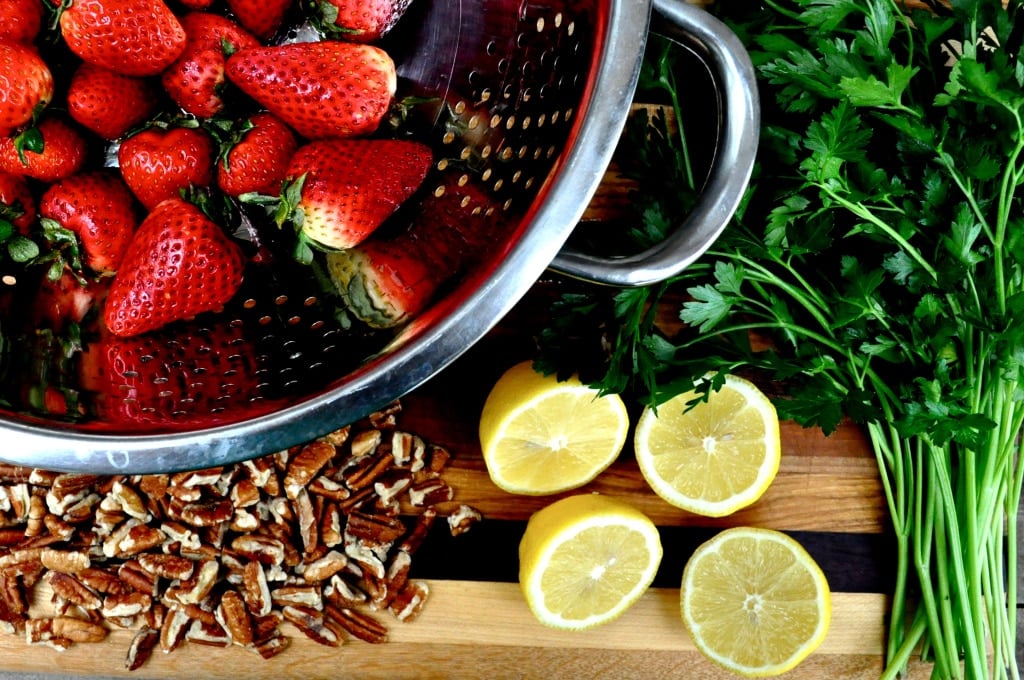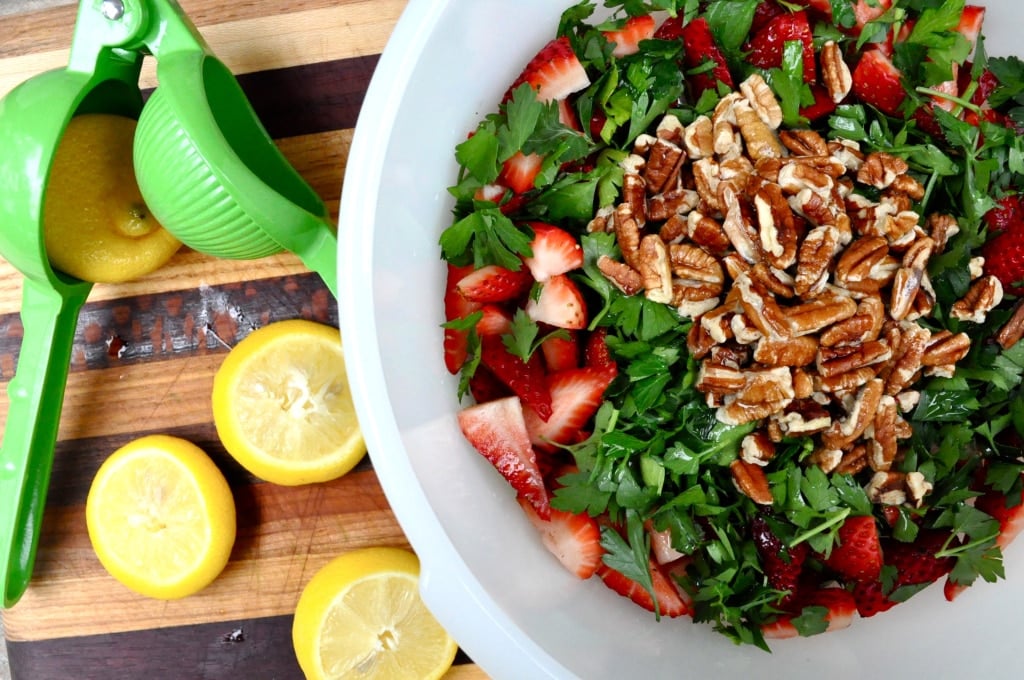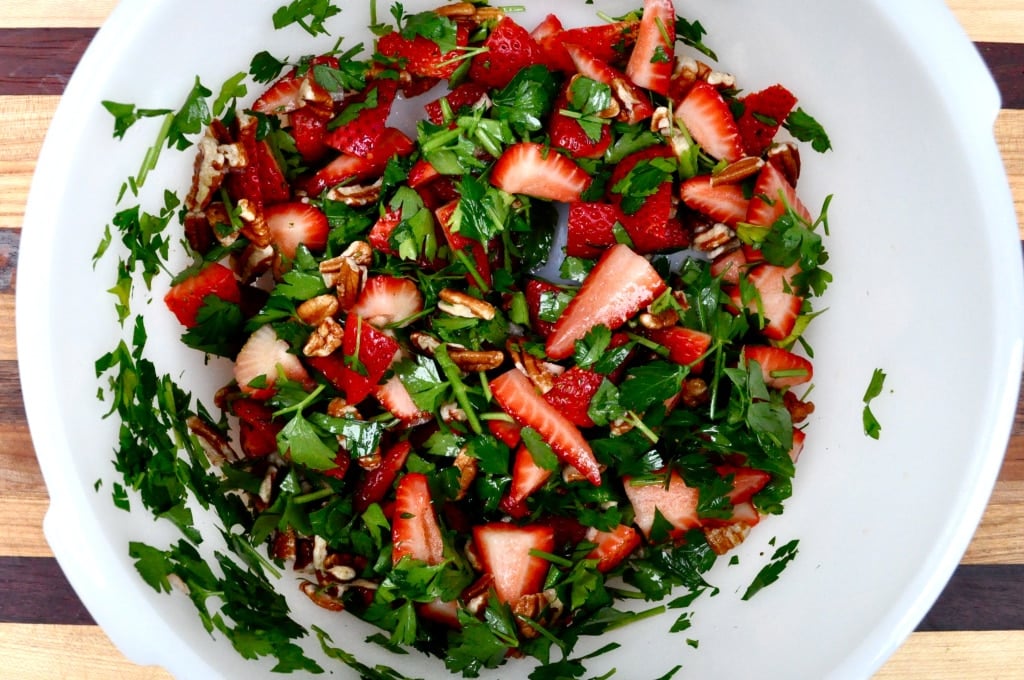 Strawberry Pecan Salad
5 minutes
0:05
Ingredients
2 cups of fresh strawberries
1 cup fresh flat leaf parsley
3/4 cup pecans
1/8th cup lemon juice (juice from 2 large lemons)
Directions
Wash the strawberries. Cut their stems off and slice into four pieces. Set aside in a large bowl.
Roughly chop the parsley and add to the strawberries.
Roughly chop the pecans and add to bowl.
Drizzle with the lemon juice, stir, and serve.
Recipe Notes
141.6 Calories; 11.7 g Fat; 2.3 g Protein; 4 g Sugar
Related Posts
2 Responses to "Strawberry Pecan Salad"
Leave a Comment