We drew inspiration from our beloved summertime for this week's meal plan. Roasted veggies in orzo, crisp green beans, and plenty of recipes that keep your oven turned off. I hope you find it helpful!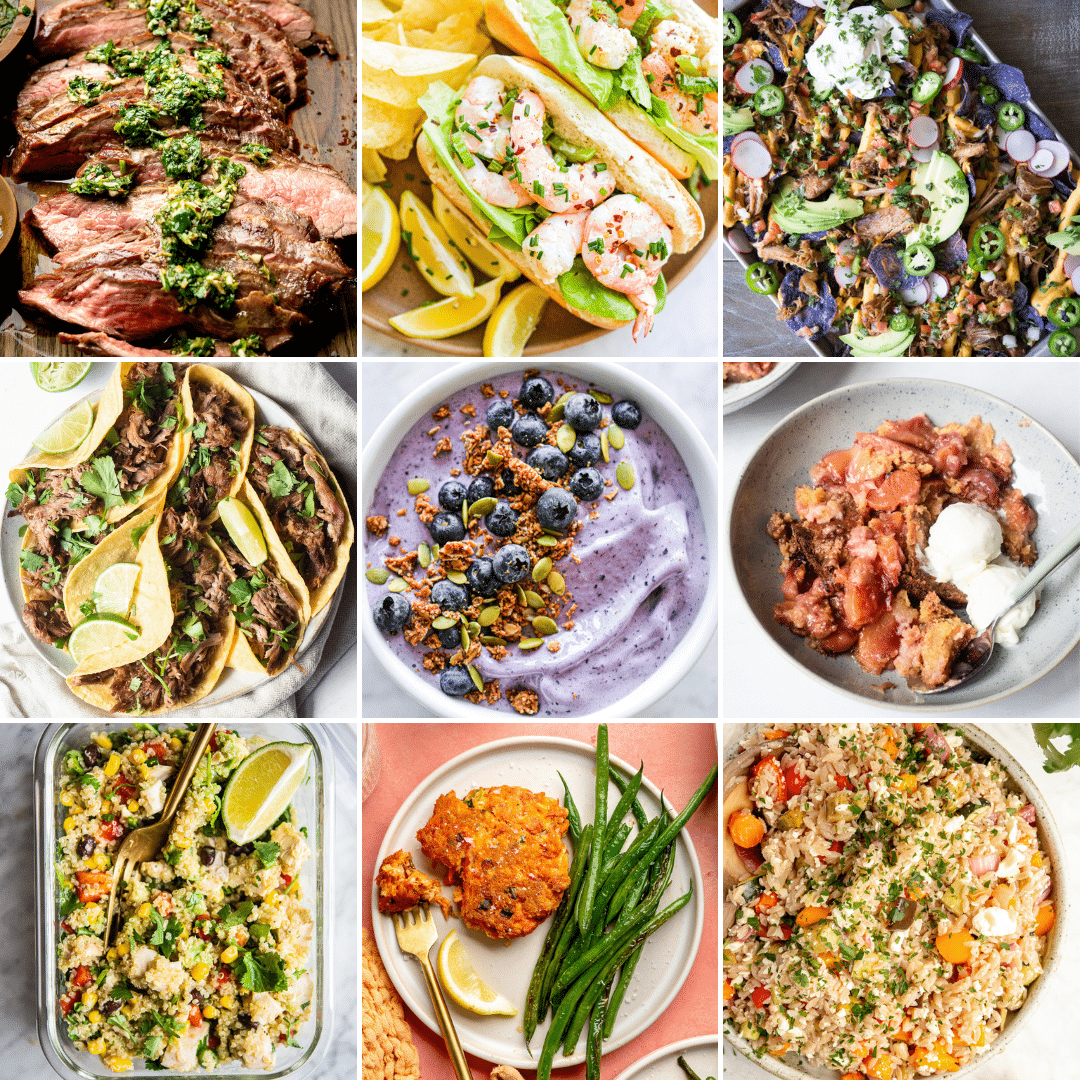 Summer Foods Meal Plan
Breakfast
Lunch
Dinners
Dessert
*This lunch recipe is doubled (so that you have enough lunch servings for the week) in the shopping list.
Cook Once Tip
On your prep day, make the Southwestern quinoa salads for lunch, roast the veggies for Monday's orzo side, and slow cook the carnitas for Tuesday and Thursday night's dinners.
Resources
For a new meal plan delivered straight to your inbox every Friday, click HERE!