These homemade pizza lunchables are based on the classic lunch time favorite, but made healthier with a grain-free crust and high quality toppings. Your kids will love finding these in their lunchboxes!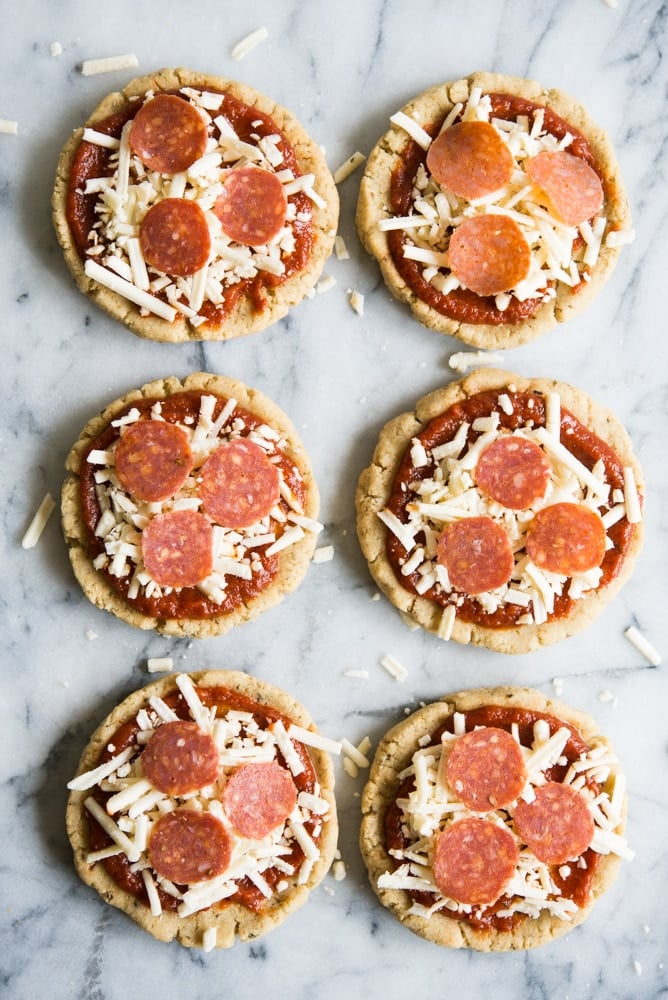 These little hand held discs of joy remind me of every day in 3rd grade when I scarfed down those pizza lunchables like I was on. a. mission.  Raise your hand if you know EXACTLY what I'm talking about.
Those pizza lunchables were the lunch time jackpot. If your mom sent you with one that day, you were practically the most popular kid at school—and you for sure wouldn't be trading your lunch for anything—not even a chocolate pudding cup!  I truly don't even want to think about how many of those things I consumed in my elementary school days because I don't want to scare you.  Let's just say part of my genetic makeup is now pepperoni and leave it at that.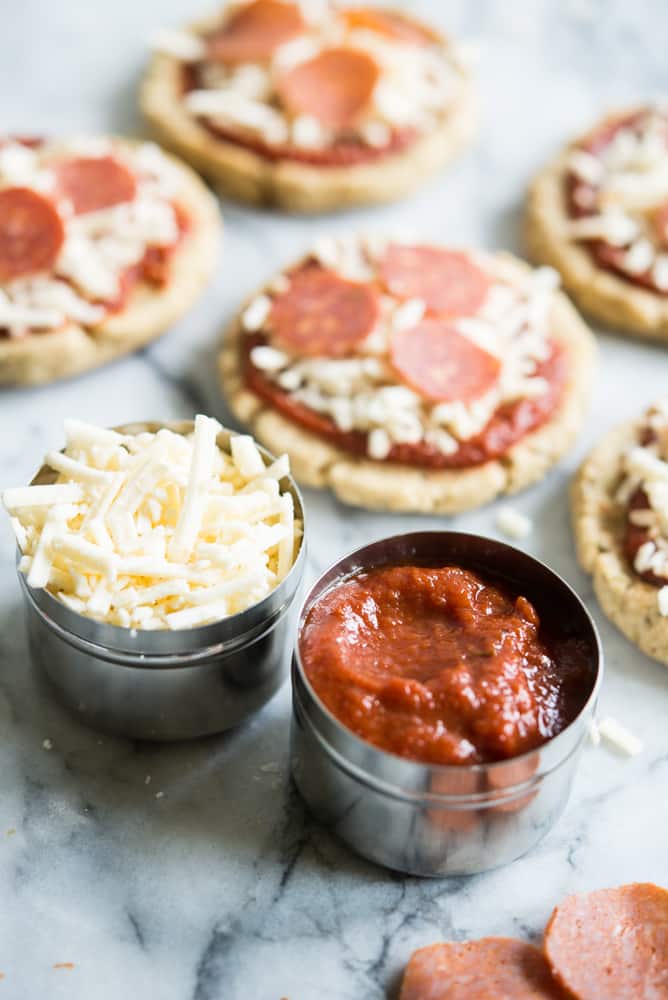 As we continue on our Fed & Fit Lunch Series, we wanted to include some classics from the past, changed up a bit to focus on more nutrient-dense ingredients.  What better way to transform a classic than creating your own homemade pizza lunchables with one of our favorite convenience foods—Simple Mills Pizza Crust Mix!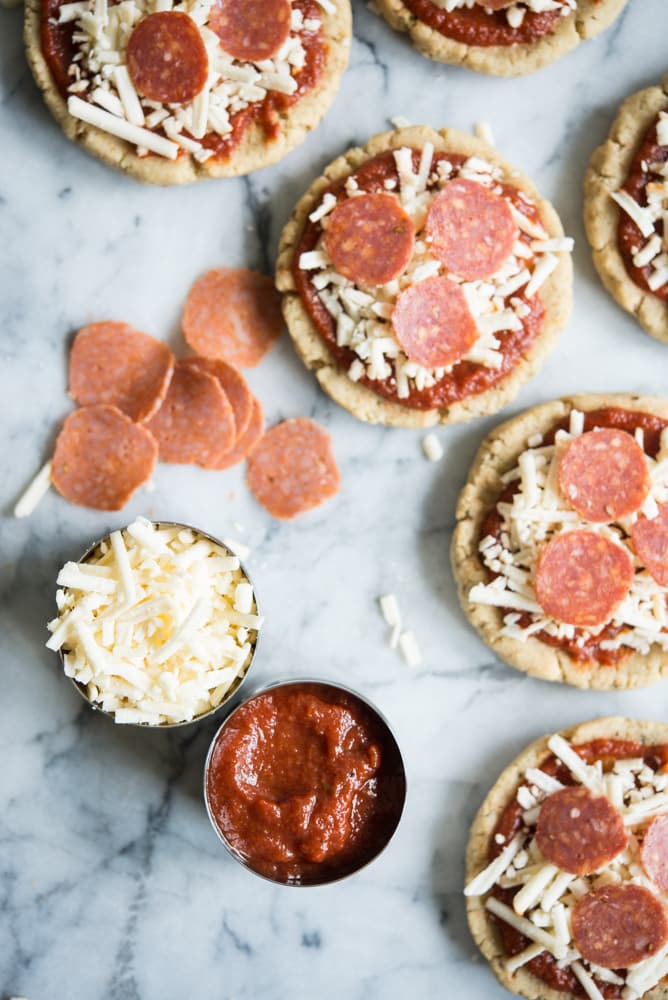 This crust is super simple, grain, and dairy-free, and makes about 6-7 mini crusts-which is perfect! They store well in the fridge, in an air tight container with parchment paper placed between, and they're easy to assemble if you pack some nitrate-free pepperonis, tomato sauce, and shredded cheese of your choice. Make sure you include a utensil to spread the tomato sauce, and you've got everything you need! If you serve them at home, you also can take these to the next level by loading your toppings, and placing under the broiler for a minute or so to get your pizzas melty, warm, and crisped up. These homemade pizza lunchables are sure to be on the lunch rotation all year!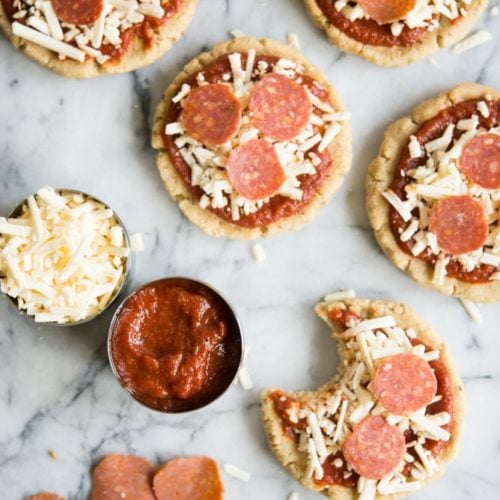 Lunch box sized assemble-your-own mini pizzas!
Instructions
Preheat oven to 350 degrees.

Mix dough according to direction on box.

Make your dough into 6-7 balls of dough, and then press each ball into a small circular crust, approximately 4 inches in diameter.

Place each crust on a lightly greased baking sheet, and bake for 10 minutes.

Remove from oven and let cool completely if packing for lunch, or assemble topping and consume when cooled right away.  For storage, I would place in an airtight container in the fridge until consumed.

For lunch packing purposes, I recommend if packing more than one, place a square of parchment paper between.  Assemble toppings in separate small containers or in your bento box.

When ready to eat, layer tomato sauce on first, then top with shredded cheese and pepperonis.

ENJOY!
Nutrition
Calories:
290
kcal
|
Carbohydrates:
28
g
|
Protein:
10
g
|
Fat:
16
g
|
Saturated Fat:
6
g
|
Polyunsaturated Fat:
1
g
|
Monounsaturated Fat:
7
g
|
Trans Fat:
0.2
g
|
Cholesterol:
24
mg
|
Sodium:
1039
mg
|
Potassium:
381
mg
|
Fiber:
2
g
|
Sugar:
5
g
|
Vitamin A:
618
IU
|
Vitamin C:
8
mg
|
Calcium:
114
mg
|
Iron:
8
mg