Today we're bringing you 7 ways to keep the stress at bay so that you can enjoy this wonderfully beautiful (though maybe not totally typical) holiday season!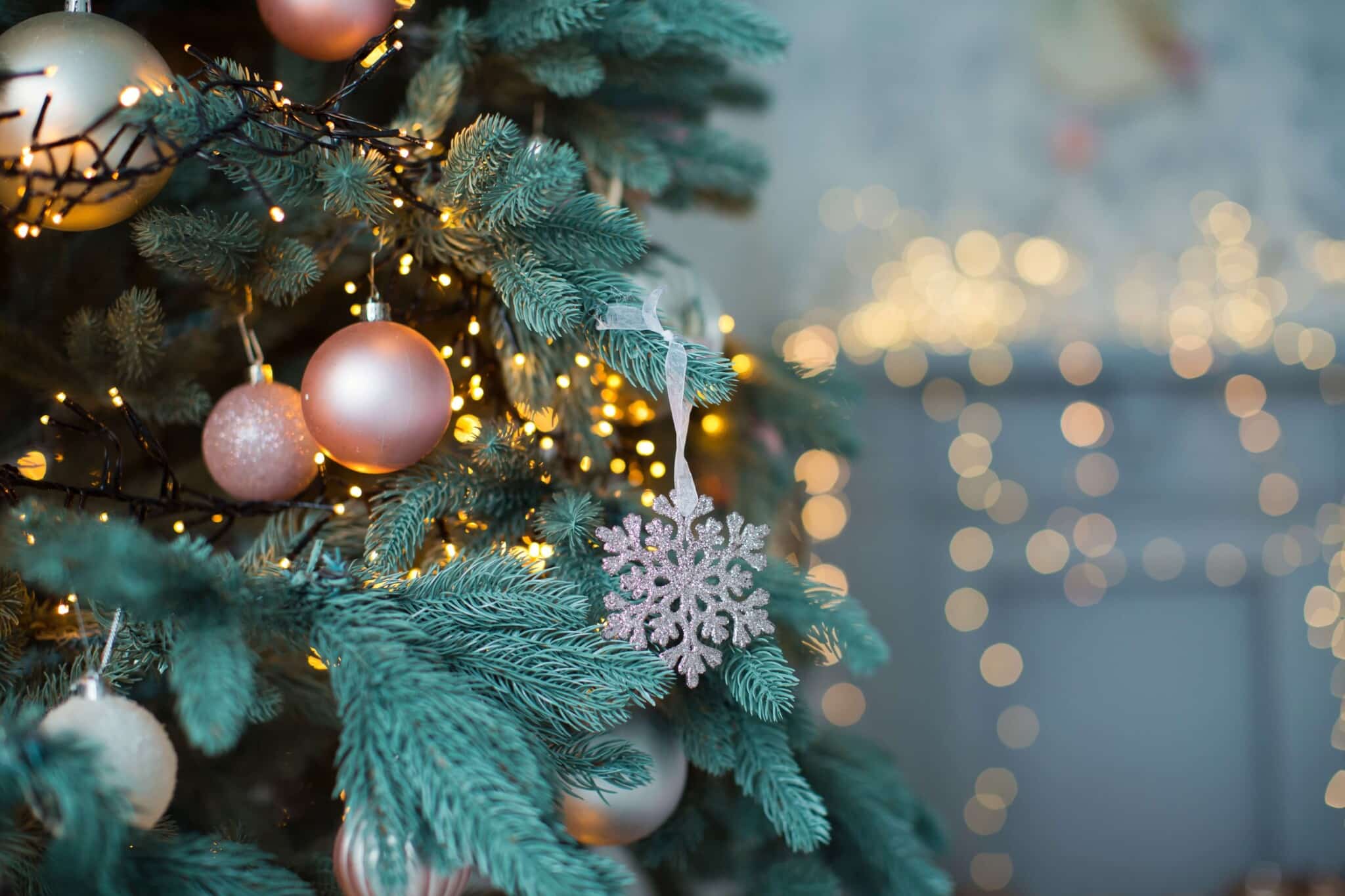 For me, this time of year is so magical – to kick it all off, a big meal with family that leads right into trees wrapped in twinkling lights, a chill in the air, clinking glasses of eggnog, laughter, and sweet conversation with loved ones. Goodness, it really is my favorite time of year!
While there is so much joy to be soaked up in this season, it's also completely normal to feel overwhelmed, stressed, and a little bit anxious as the holidays approach. That's why we've partnered with Equilibria CBD today to help you put together a holiday stress game plan.
Whether you're feeling anxious because you're hosting a gathering, you're in charge of cooking an essential holiday dinner component, or because the holidays are going to look completely different for you this year, we want you to own your feelings, know that they're justified, take a deep breath, and really make taking care of yourself a priority.
#1: Stay hydrated.
First on the list? Stay hydrated! Water is so important for both your body and your mind (in fact, studies actually show that dehydration can cause elevated cortisol levels, making it difficult to shake off stress), so keeping a big bottle of water near you at all times is an excellent idea. We love these reusable bottles because they come in several different colors and do a wonderful job of keeping water cool for hours on end.
#2: Prioritize sleep.
Sleep is incredibly important, y'all. In fact, while exercise also plays a major role in health, we say to opt for a little extra sleep rather than rushing to a workout (and missing out on needed rest). Sticking to a regular sleep routine does a lot of incredible things for your mind, but regulating your mood, sharpening your judgment, and allowing you to better deal with stress are just a few reasons that you should aim for at least 8 hours a night whenever possible.
If you have trouble falling asleep, consider adding CBD drops to your routine 30 minutes before bed – these drops have really changed my sleeping game, and (especially important) were created by a brand that we, the Fed + Fit team, really trust. Right now, you can take 15% off with the code FEDANDFIT!
#3: Nourish your body, but don't stress too much about indulgences.
Here's the deal, enjoying the holiday season means enjoying the cookies, treats, and indulgent meals that come with it. Instead of worrying about every morsel that is going into your body (I've been there, and the stress it caused was *not* worth it), choose to aim for a serving of leafy greens each day, and then enjoy yourself when/if the indulgences present themselves.
Empower yourself with the knowledge that after you've had a decadent meal or treat, you have the power to have another (if that's what feels best to you) or choose a good ole veggie-loaded salad – neither one is better than the other, so show yourself some grace, and choose what feels best at that moment!
4. Don't take on too much.
Stretching yourself thin can definitely be a huge stressor. Instead, consider this your permission slip to take the easy route wherever you can this holiday season! Use the pre-made pie crust, skip making the extra sides for your Thanksgiving dinner, and ask for help whenever you need it. This holiday season, say "yes" to the things you really *want* to do, and allow yourself to say "no" to the things that don't make you excited.
5. Consider starting a CBD routine for stress relief.
CBD can feel a little bit out there at first, but once you've found a trusted brand (hi, Equilibria!) and settled into a sustainable routine, the benefits are abundant! CBD has the power to reduce anxiety, improve sleep, reduce pain, and reduce inflammation, all of which lead to a more peaceful lifestyle.
If you're new to CBD, we recommend trying Equilibria's Brilliance Box, which includes their Daily Drops, Softgels, and CBD Relief Cream – this will allow you to decide which products work best for you! Be sure to read our full Equilibria review here and use code FEDANDFIT for 15% off.
6. Schedule time for self-care.
We know, we know, self-care takes time, and time is often not something you have extra of. Especially when you have a family to take care of and dinner to get on the table! Here's the deal, though: taking time for yourself (especially in the form of self-care) will help you to be your calmest, most reasonable, and joyful self.
If you're looking for ways to treat yourself at home (because a professional spa treatment isn't always in the budget), we've got a really great article on all things at-home self-care that you may find really helpful.
7. Move your body.
Exercise and movement are incredibly beneficial, but there's a reason this one is last on our list! If you aren't prioritizing your sleep and water intake, exercising can actually be an added stressor. So first, take care of those things, then, make sure you aren't taking too much on, schedule some time to pamper yourself, and THEN move your body.
Remember that moving your body doesn't have to mean going for a 5-mile run or doing something equally as rigorous. Going on a 20-minute walk, having a "dance party" with your kiddos in the living room, and leisurely hiking your favorite trail with a friend all count as movement!