Cinco de Mayo Recipe Roundup
jump to recipe
We're bringing you all of our favorite Mexican-inspired recipes (from appetizers to drinks to dessert!) in this Cinco de Mayo recipe roundup!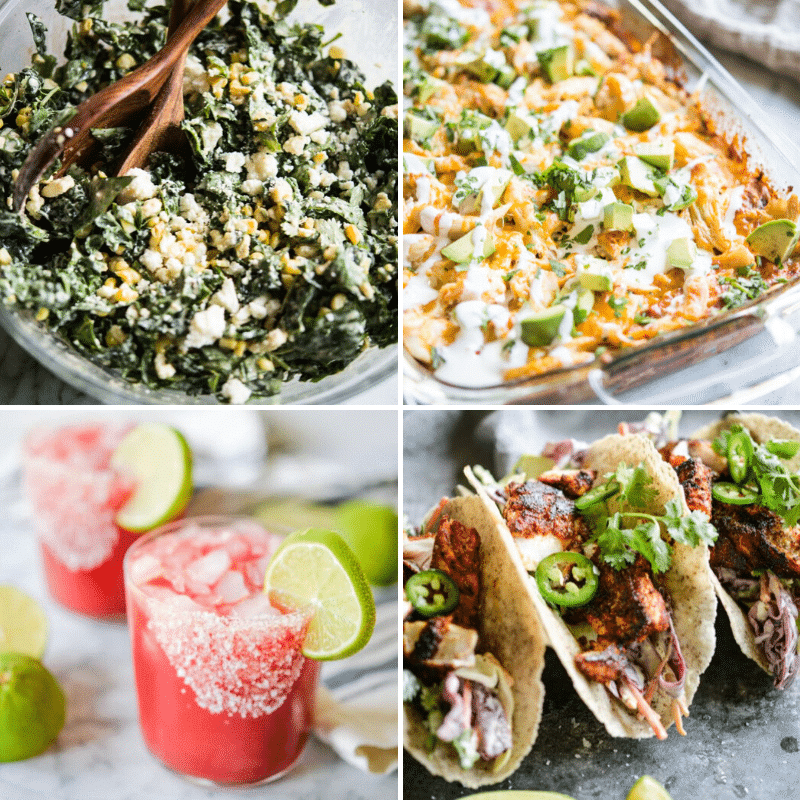 We're always looking for a reason to celebrate, and Cinco de Mayo is no exception! In fact, this holiday may be one of our *very* favorite celebrations of the year. What's better than noshing on chips and salsa + sipping on a fresh, homemade margarita while waiting for the enchiladas to get out of the oven?! The answer? NOTHING! Nothing is better than that!
We've compiled our most festive breakfasts (start your Cinco de Mayo off festively!), appetizers, main courses, sides, drinks, and desserts all in one place, so get ready to make your menu!
Cinco de Mayo Breakfasts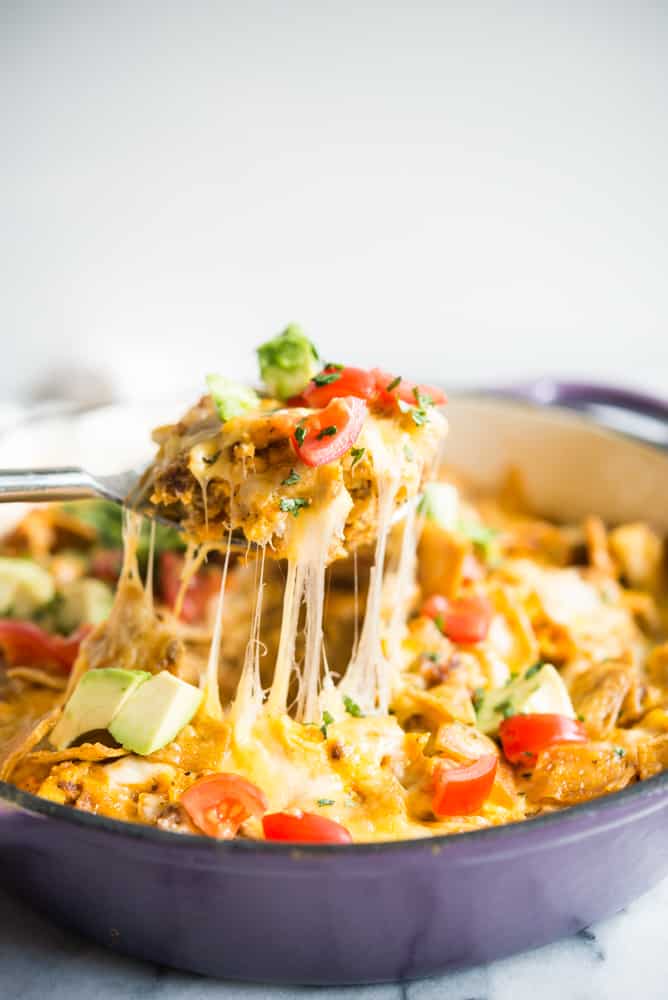 Start your morning with a breakfast just as festive as the rest of the day! Loaded with crispy chorizo, potatoes, chiles, and topped with avocado and cilantro, these breakfast options will be the perfect kick-start to your Cinco de Mayo!
Cinco de Mayo Appetizers
Here you'll find the perfect start to your celebration – after all, what's Cinco de Mayo without a little guac?! Open your favorite bag of tortilla chips and get to dippin'!
Cinco de Mayo Main Courses
Enchiladas, tacos, soups, and casseroles – this list has it ALL! The only *real* question here is: are you team no-fuss enchilada casserole OR more traditional roll-em-up style enchiladas?
Enchiladas
Tacos
Fajitas
Nachos
Casserole Style
Soups + Chili
Stuffed Favorites
Cinco de Mayo Worthy Pizza
Mexican-Inspired Proteins
Cinco de Mayo Sides
Pick the slaw that speaks to you (you can't go wrong with either option!), dress a classic, simple salad with a delicious Mexican-inspired dressing, or spoon a bold, flavorful sauce over roasted veggies and dig in!
Slaw
Mexican-Inspired Salad Dressings
Bold, Flavorful Sauces
Cinco de Mayo Drinks
What do ALL of these appetizers, main courses, and sides have in common? They're decidedly better with a tangy, fresh margarita in hand! Below is a list of our better-for-you cocktails – made with fresh, REAL ingredients, but still easy as can be!
Cinco de Mayo Desserts
End the night just as festively as you started it (because dessert is ALWAYS a good idea!)
We hope you pick a few recipes from this Cinco de Mayo recipe roundup for an *extra* festive at-home celebration!