The theme for this week's meal plan is "Summer Foods." We're going to dine on hamburgers, grilled corn salad, skirt steak, tacos, and s'mores bars. I hope you love it!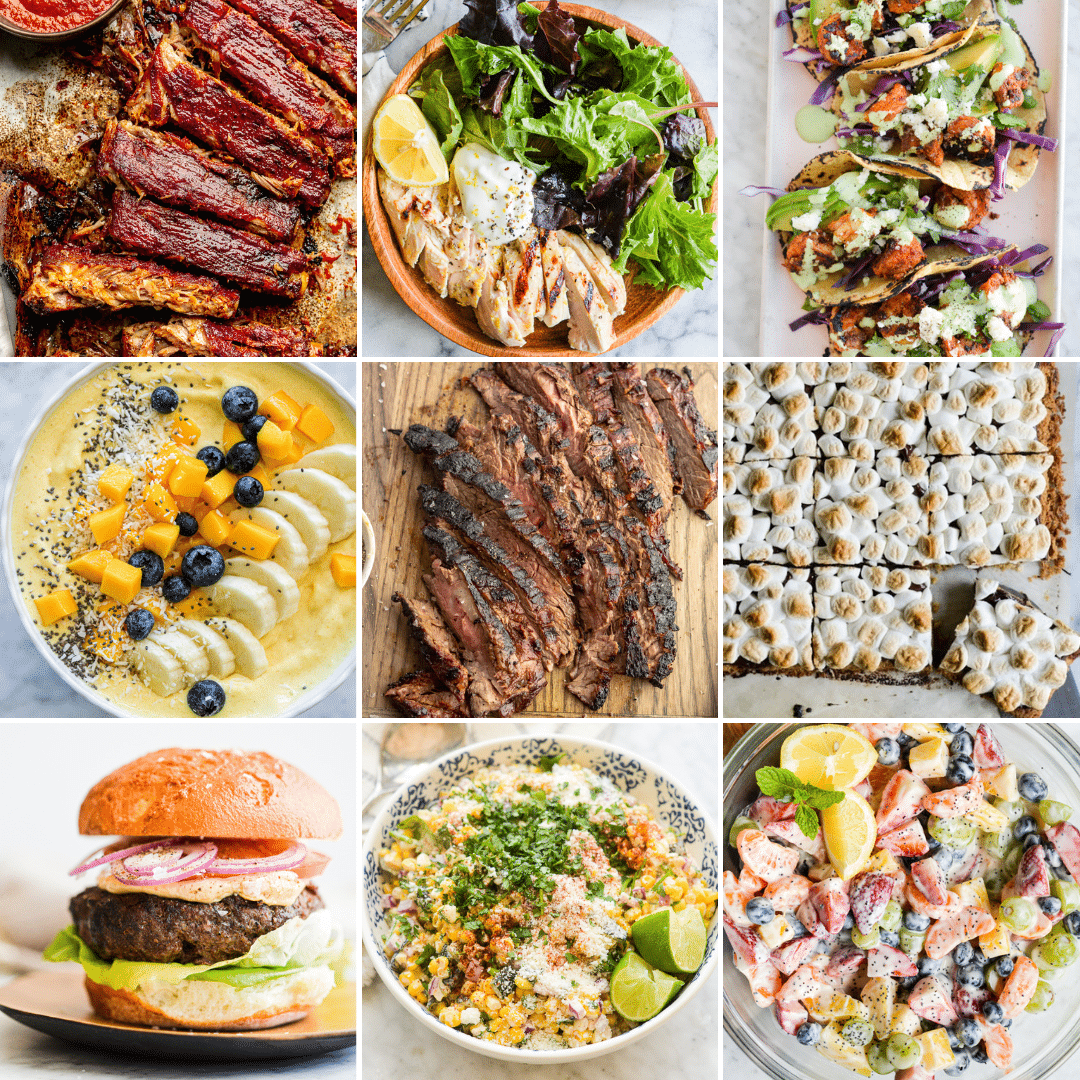 Summer Foods Meal Plan
Breakfast
Lunch
Dinners
Dessert
Cook Once Tip
On your meal prep day, measure the mango, yogurt, and spices for the mango smoothie bowls in individual bags. Freeze the bags, and then, on the morning of, add the contents of a bag to the blender, pour in the milk, and blend! Also on your prep day, cook and chop all of the components for the BBQ chicken cobb salad and start marinating the skirt steak.
Resources
For a new meal plan delivered straight to your inbox every Friday, click HERE!