This week's meal plan is another edition in our Super Saver series. All of the groceries for the week (for a at least 4 people) total to $140!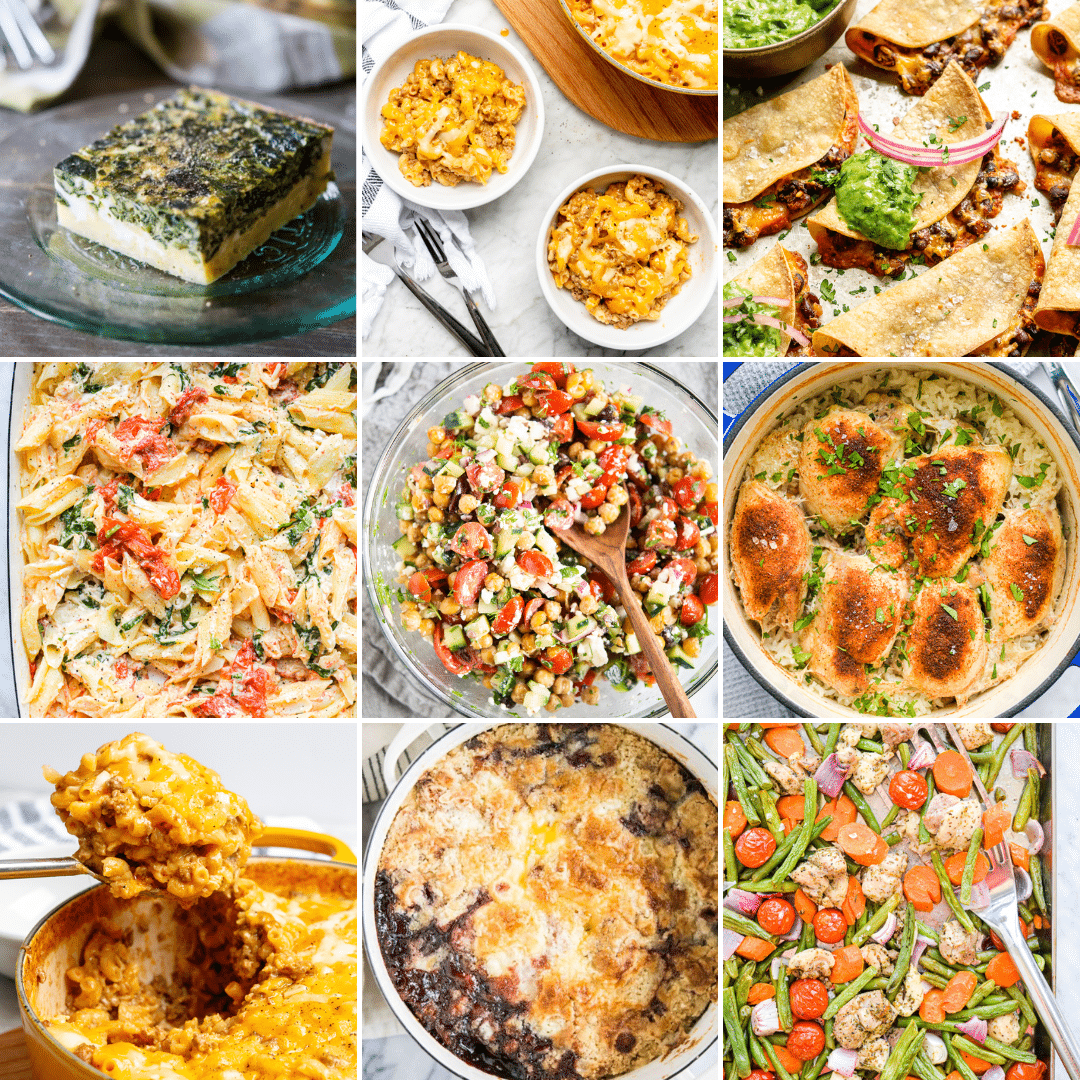 Super-Saver Meal Plan
Breakfast
Lunch
Dinners
Dessert
Cook Once Tip
On your meal prep day, make the breakfast casserole, chickpea salad, and, if you're making it, the cherry dump cake. If you have time, chop the veggies for Wednesday night's dinner.
Resources
For a new meal plan delivered straight to your inbox every Friday, click HERE!