Every item on this page was chosen by The Fed & Fit team. The site may earn a commission on some products (read more here).
This Tart Cherry Protein Smoothie is a banana-free, meal prep-friendly, delicious smoothie that is packed with flavor and nutrition!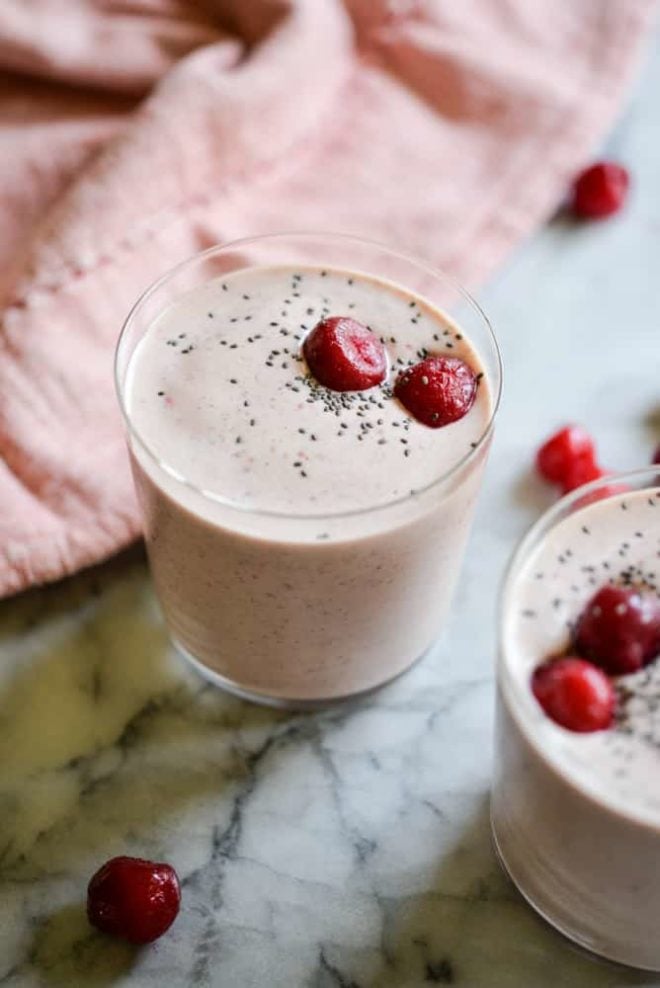 I'm such a sucker for tart cherry ANYTHING. I love a tart cherry candy, a tart cherry reduction, and especially a tart cherry + sparkling water mocktail (my pregnancy sip of choice). This smoothie is really another excuse to enjoy some tart cherry! It's another really simple smoothie solution (like my Green Protein Freezer Smoothies) that can be EASILY packed up in a freezer bag.
Tart cherries (or really, the juice) made their way into health food isle stardom because of two main reason: 1, they're DELICIOUS and 2, they're densely packed with antioxidants and are generally regarded as anti-inflammatory.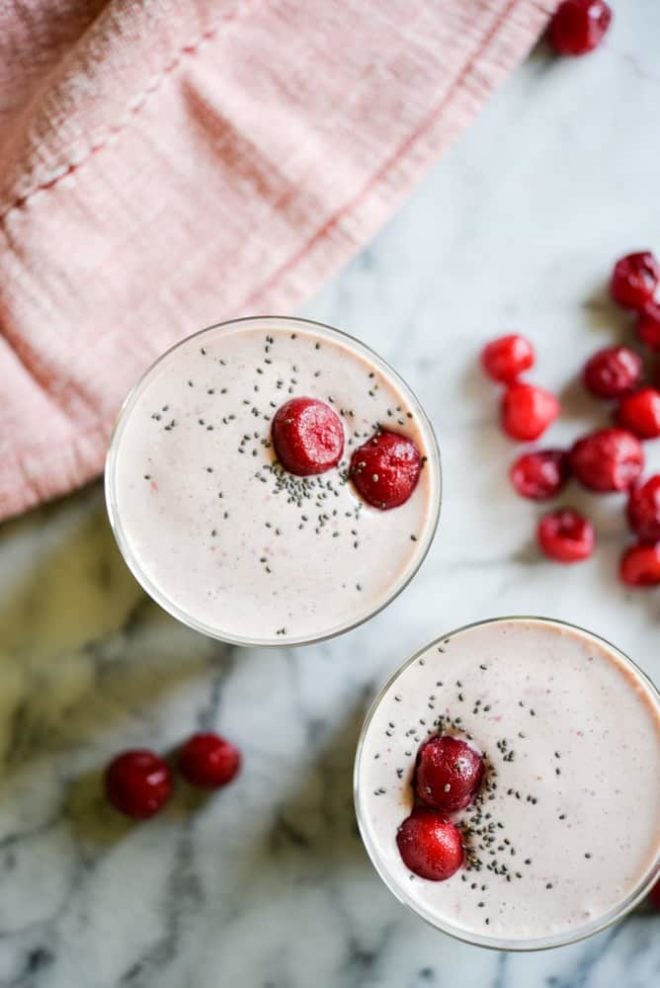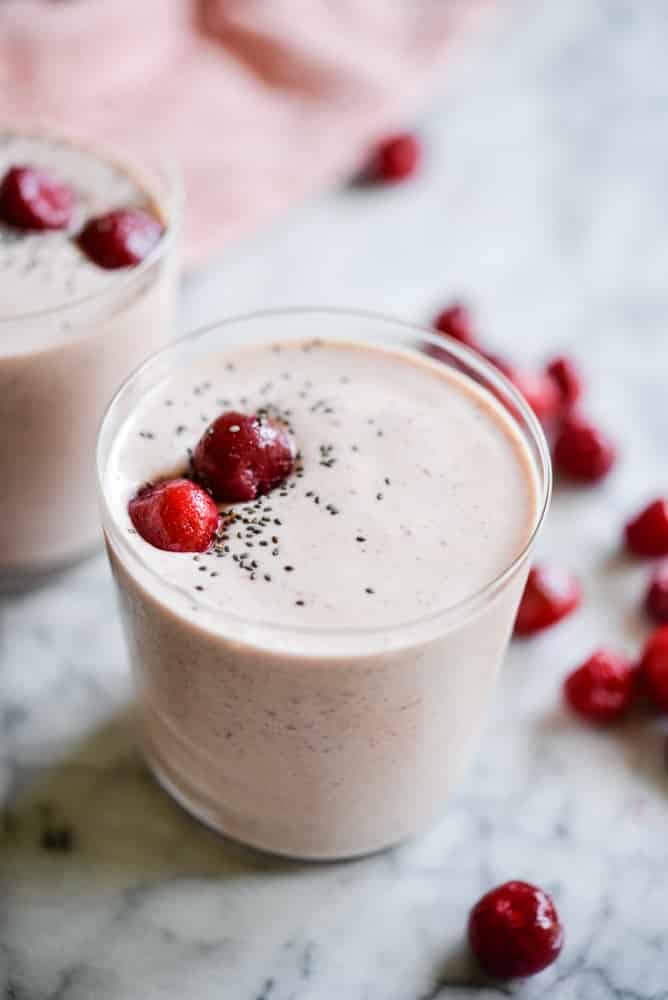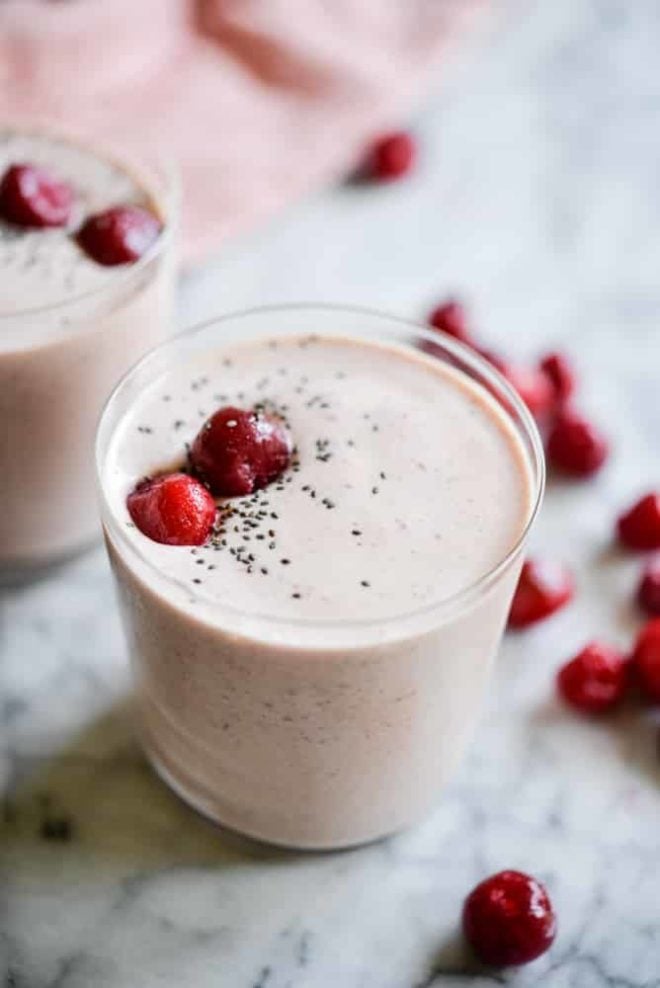 For this smoothie, I actually used frozen tart cherries (regular frozen cherries work, too) that were already pitted. The cherries are meaty enough that this smoothie really doesn't need a banana for thickness, which is a big score for all the folks who can't enjoy bananas! The cherries are blended with some protein powder (of your choice, my favorite grass-fed whey option is THIS ONE), a few cubes of frozen coconut milk (for creaminess), a few chia seeds, and some kind of water or juice. Note that if you want an especially tart version of this smoothie, use orange juice. If you want to up your potassium intake, I recommend coconut water. And lastly, if you'd prefer to not add any more (natural) sugar to the smoothie, simply use water.
Give it a whirl and enjoy!
More Smoothie Recipes
Instructions
Combine all ingredients in a blender and blend for 1-2 minutes until smooth.