Every item on this page was chosen by The Fed & Fit team. The site may earn a commission on some products (read more here).
We've rounded up the best Instant Pot soup recipes! Whether you're looking for something that is hearty and comforting or light and veggie-filled, there's something for everyone here.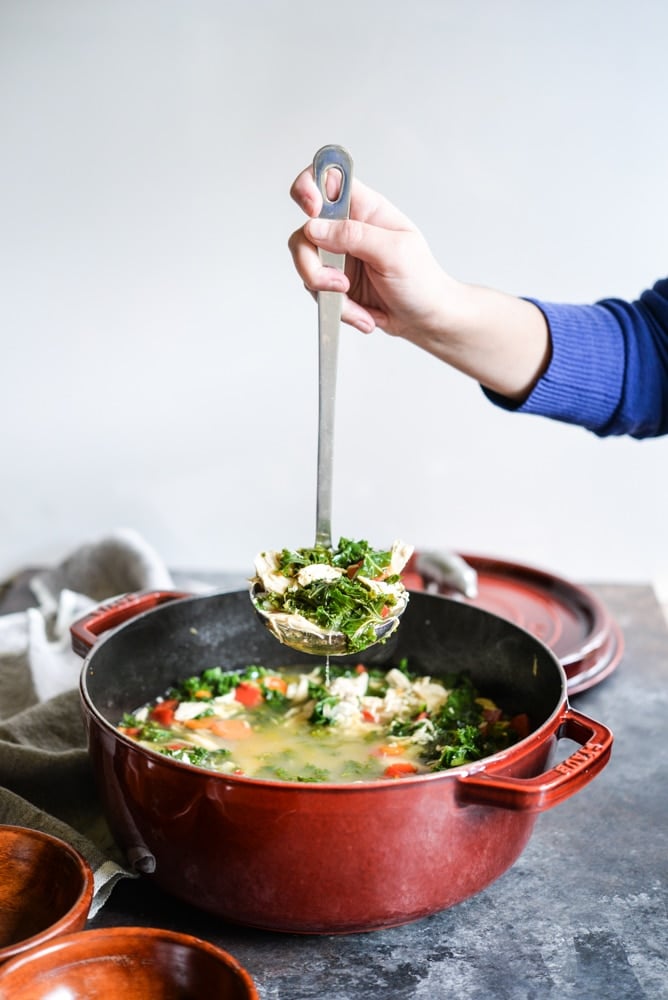 The first big cold front of the year is sweeping through right now, and that can only mean one thing – it's officially soup season! And, there's no quicker way to get soup on the table than your Instant Pot. Below you'll find our best Instant Pot soup recipes to make all fall and winter long.
Why make soup in the Instant Pot?
The biggest draw for making soup in the Instant Pot is, of course, time! Making soup in the Instant Pot vs. the stovetop or slow cooker can save you hours of time, especially when working with tougher cuts of meat – like stew beef. Pressure cooking also helps deepen flavors more quickly, meaning you don't have to spend hours simmering soup on the stove. Another added bonus that we love about the Instant Pot is that you can cook meat from frozen – so if you decide to make chicken soup on the fly and find that your chicken is still frozen – it's no big deal! Just toss the chicken in and the pot will automatically adjust its cooking to accommodate it.
The Best Instant Pot Soup Recipes on Fed and Fit
Creamy Enchilada Soup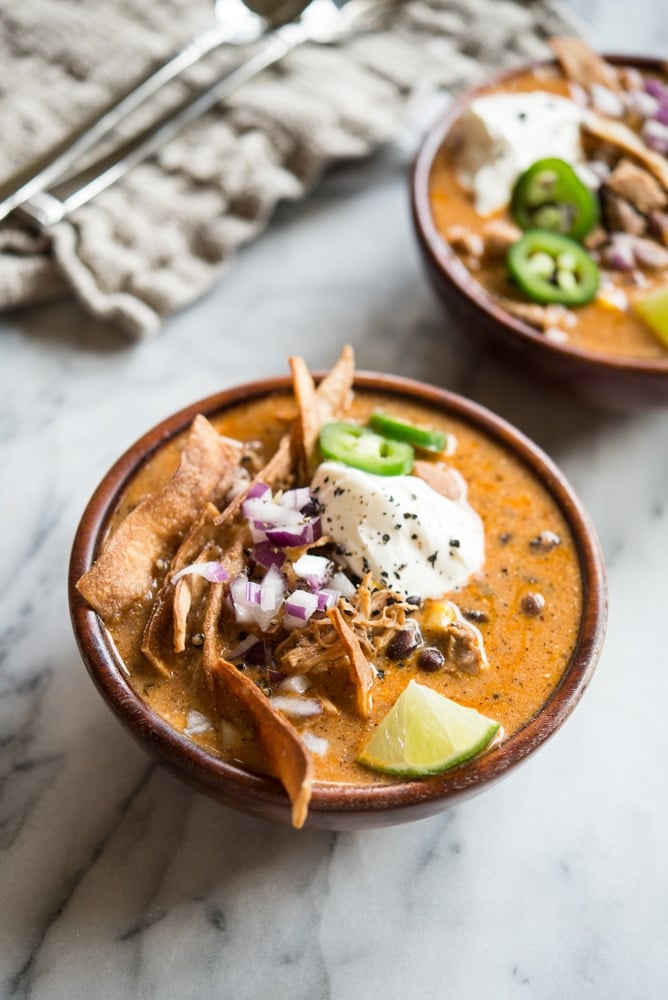 This Instant Pot Creamy Enchilada Soup is SO simple to make, and beyond flavorful. It doesn't require any chopping or dicing veggies, so everything can be thrown directly in the pot to cook. It's the ultimate comforting, no-fuss dinner!
Get the recipe HERE.
Instant Pot Loaded Potato Soup
This soup is so, so good. Seriously – it's the ultimate comfort food! Creamy, cheesy, and topped with extra sour cream and bacon – you really can't go wrong with this one.
Get the recipe HERE.
Lemony Chicken & Veggie Soup
Did you know that most of our soup recipes have Instant Pot and slow cooker modifications on them? This one is designed for the stovetop but can easily be made in your Instant Pot, too! This recipe takes classic chicken soup and ups the flavor with red bell peppers, kale, and plenty of lemon juice to brighten it up.
Get the recipe HERE.
Instant Pot Pumpkin Soup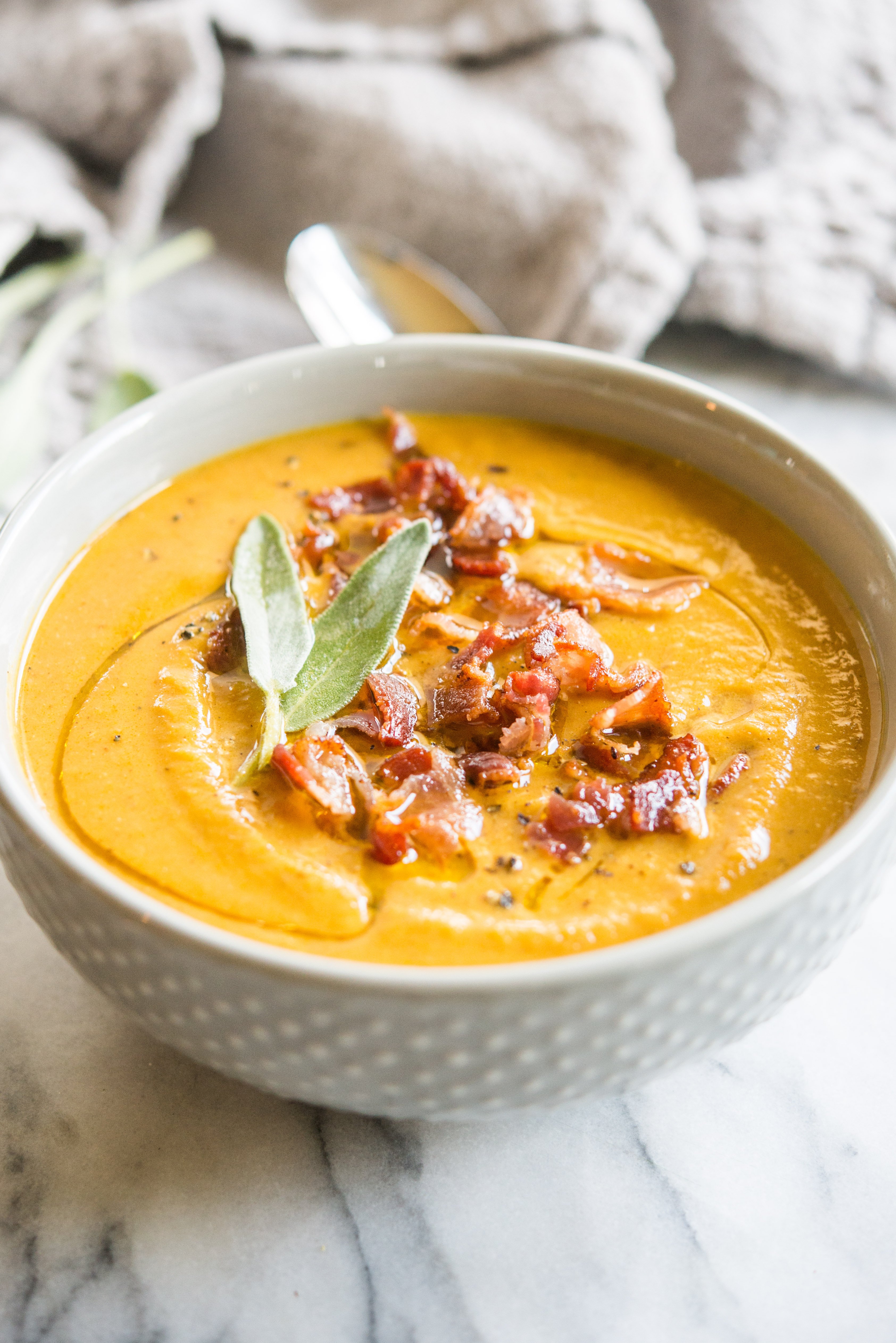 This creamy, dreamy pumpkin soup is everything you need this fall. We keep it simple with canned pumpkin as the base, then flavor it with bacon, coconut milk, and fall spices like sage and ginger.
Get the recipe HERE.
Instant Pot Beef Burgundy
Want a fancy dinner without a ton of work? This Instant Pot Beef Burgundy will impress any guest! The Instant Pot successfully cuts the cooking time for this dish in half without sacrificing flavor.
Get the recipe HERE.
Creamy Kale & Sausage Soup (Zuppa Toscana)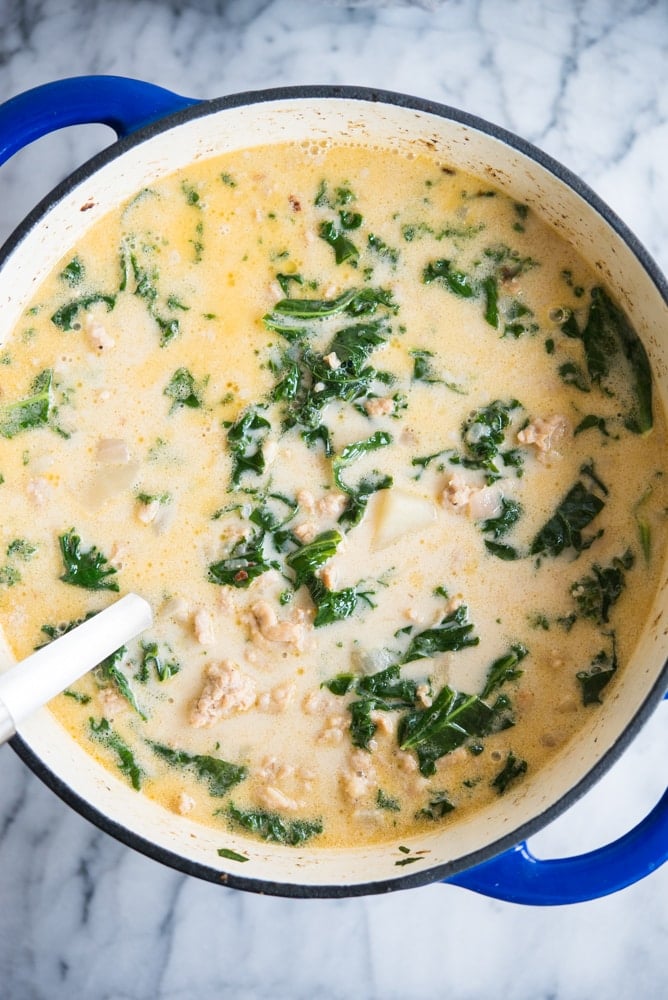 This simple soup tastes like SO much more than the sum of its parts! Italian sausage, potatoes, and kale plus a creamy, lemony broth make for one delicious meal.
Get the recipe HERE.
Easy Tortilla Soup
This easy tortilla soup comes together with a jar of salsa, chicken, broth, and plenty of fun toppings. You can throw this one together in 5 minutes and be eating in under 30 – making it perfect for a busy weeknight!
Get the recipe HERE.
Paleo Minestrone Soup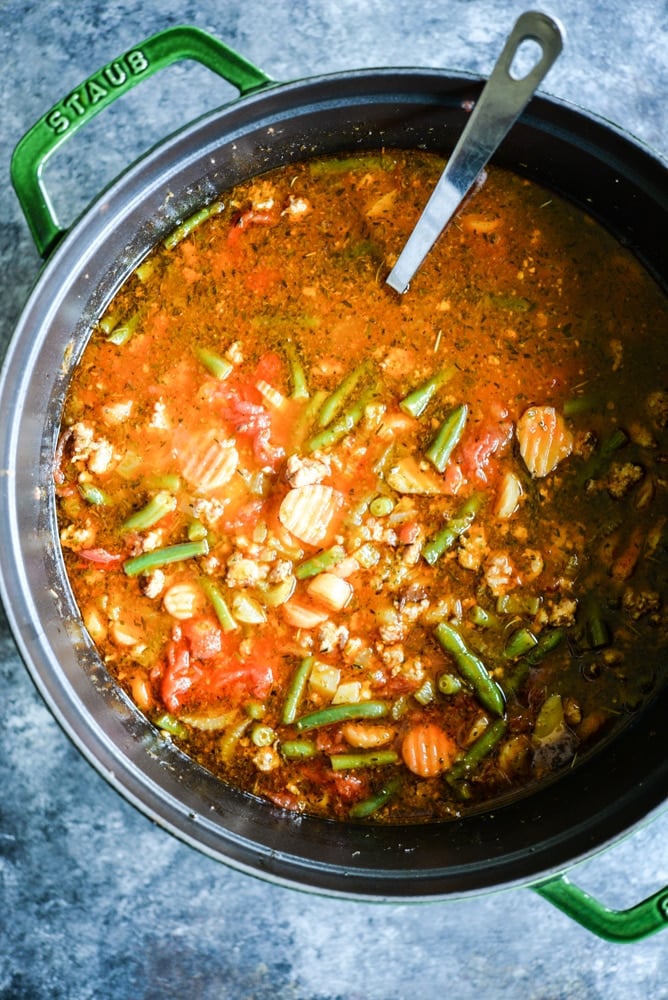 This Paleo minestrone soup is a delicious spin on the classic that's loaded with veggies and so flavorful. This is perfect for making on a cold night!
Get the recipe HERE.
Loaded Cauliflower Soup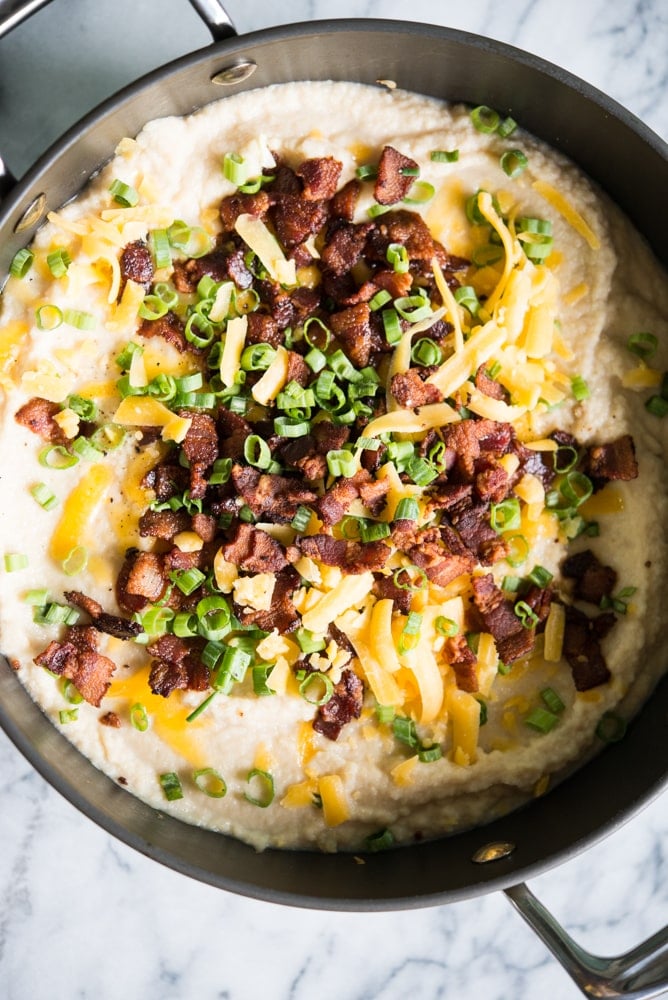 Want the comfort of potato soup without the carbs? This loaded cauliflower soup has you covered! While it was originally made for the stovetop, we've updated this recipe with Instant Pot instructions so you can get this creamy, cheesy soup on the table in minutes.
Get the recipe HERE.
Rustic Beef & Potato Stew
Is there anything more comforting than a bowl of beef & potato stew? We think not. This classic recipe has fall-apart tender beef and tons of flavor.
Get the recipe HERE.
Best Instant Pot Soup Recipes from Around the Web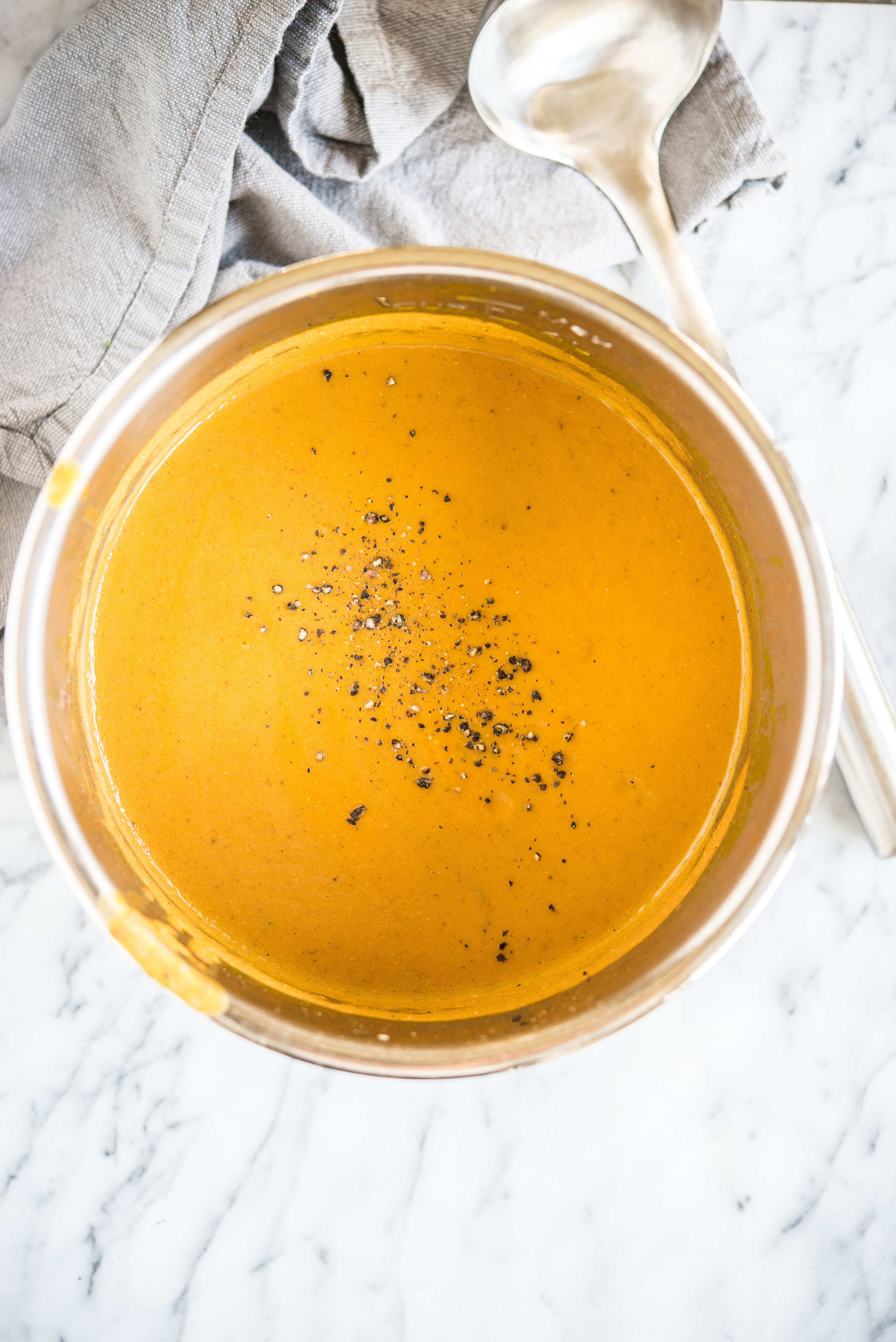 We hope that this round up of our favorite Instant Pot soup recipes helps give you some ideas for dinner tonight! Below, tell us which one you want to make first.