Need a fun, festive non-alcoholic drink? We've got you covered with this guide that'll help you turn any cocktail recipe into a mocktail!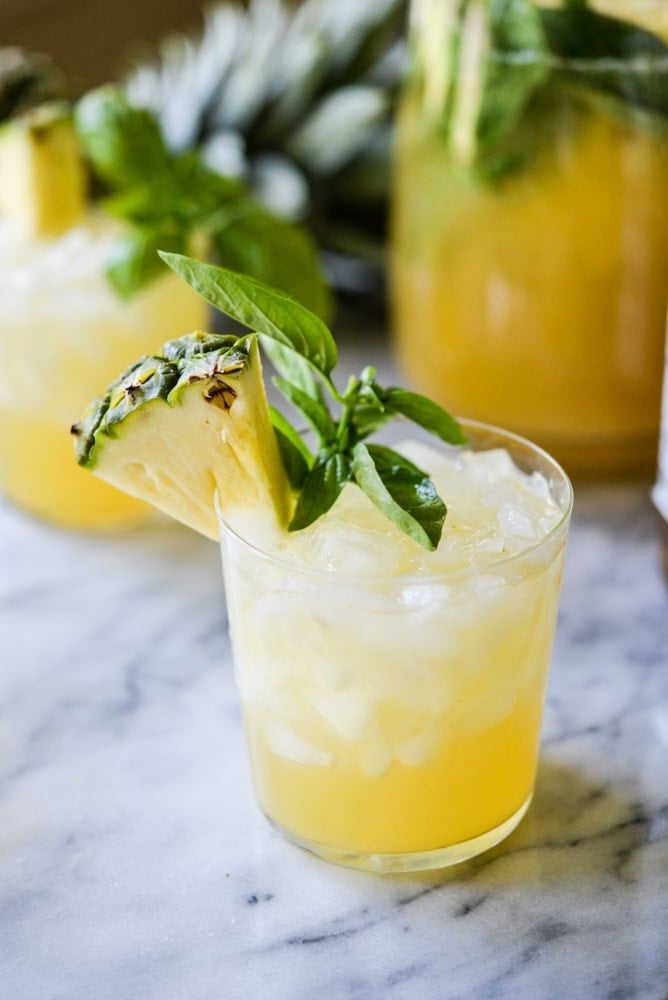 Whether you're underage, expecting, or avoiding alcohol for another reason altogether, having a fun, delicious drink in your hand just feels right sometimes – bonus points if it's bubbly, am I right?! Now, I know what you're thinking (at least I think I do), you shy away from making a yummy, bubbly, alcohol-free drink because you just don't know how, and wind up filling your glass with water and a squeeze of lemon (which is yummy, but can get old!) for the hundredth time because it just feels easier than researching a tasty alternative. We feel you on that!
In this guide, we'll walk you through ALL that you need to know about mocktails. We'll start with how to order a mocktail when you're out and about (because we want you to be able to do that with confidence!), then talk about liquor replacements, go over a few cocktails that won't work as mocktails, and then show you how to change a few of our signature cocktails into alcohol-free sips! Let's get to it!
How to Order a Mocktail at a Restaurant
This one is important! When you're out with friends or family (who may be drinking adult beverages themselves), having the confidence to order a nonalcoholic sip that isn't water, soda, or tea can go a long way in making your dining experience really special! Too often, we don't know *how* to order a nonalcoholic drink, and we're too nervous to ask questions (no judgment here…I'm right there with you!) Here are our best tips for ordering mocktails while you're out:
Order Your Favorite Drink Alchohol-Free

– many adult drinks have a commonly ordered 'virgin' variation that is alcohol-free. When ordering your mocktail this way, you may say: "I'd like a virgin pina colada, please!" In this case, the alcohol is simply left out of the recipe. Do note that many of these drinks tend to be very sugary, so if that's something you'd like to avoid, this may not be the mocktail for you.

Order Club Soda + a Splash of Juice

– this is a much less sugar-laden mocktail option that is widely available! In this case, simply ask for Club Soda (essentially carbonated water) with a squeeze of lime, grapefruit, or another citrus of choice, or a splash of cranberry juice. If you'd like to add a bit of sweetness, consider adding simple syrup to the mix. Here's what your order may sound like: "I'd like a club soda with a squeeze of lime juice and a splash of simple syrup, please."

Ask the Bartender to Get Creative

– if you feel comfortable with this, ask the bartender to create a fun, alcohol-free drink for you! Let them know of any major preferences that you may have (not too sweet, tart, etc.), and then trust them to do the rest! Most bartenders love being able to exercise some creative freedom behind the counter!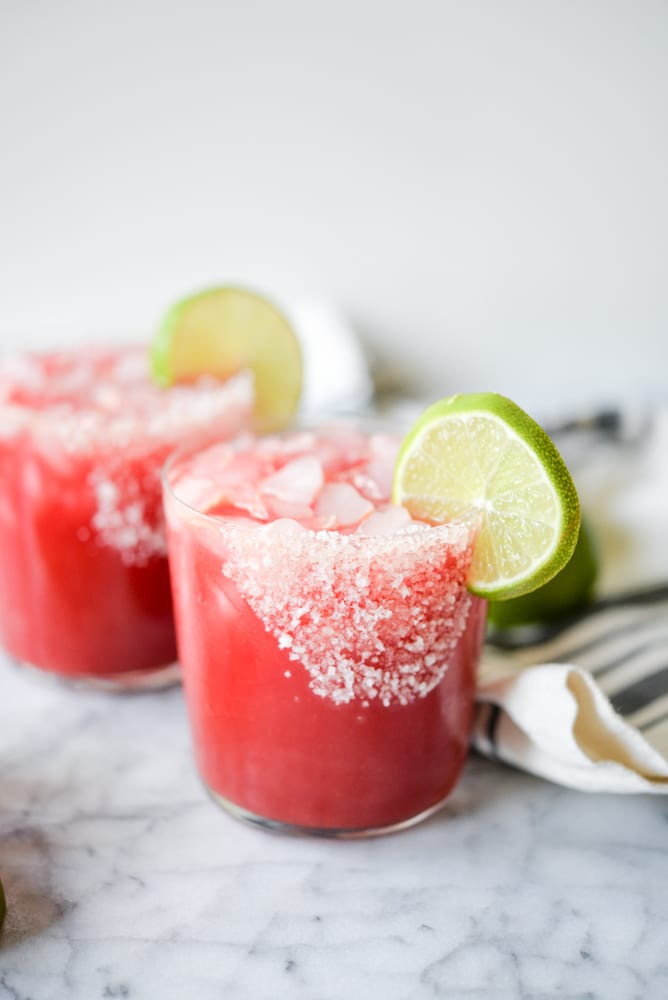 Options for Replacing Liquor in Any Cocktail
If you're at home and looking to swap something in for liquor in your favorite adult beverage, these four easy subs should do the trick!
Sparkling Water – you can opt for flavored sparkling water (just make sure you grab the unsweetened variety at the store) or plain sparkling water. This is a super-easy way to add some bubbly to your drink! You can even make a delicious (and alcohol-free!) sangria by swapping sparkling water for the wine.
Kombucha – kombucha has a *very* small amount of alcohol (because it's made through fermentation), but the amount is pretty negligible, and most brands can be purchased at the grocery store by those of any age (there are a few that are just high enough in alcohol content to require an ID for purchase, but those are pretty rare). Kombucha can add a really yummy flavor to the drink (a little more than you get with sparkling water), a subtle sweetness, and a tiny bit of carbonation! This Triple-Citrus Kombucha Fizz is perfect for summer and this Sparkling Cranberry Kombucha Mocktail would be an amazing swap when winter rolls around.
Ginger Beer – with ginger beer, you get bubbly, sweetness, and a spicy, bold flavor. Ginger beer is especially delicious with a few squeezes of fresh lime juice! If it's a little on the sweet side for you, you can cut it with a bit of sparkling water.
Non-Alcoholic Spirits – Want to get as close as you can to a traditional cocktail? Non-alcoholic spirits may be the answer! These are becoming more and more popular lately and there are a ton to choose from. Seedlip is one of the most popular options on the market and acts as a good substitute for gin. If gin isn't your thing, this article is a great guide to other spirits!
Types of Cocktails That Won't Work as Mocktails
While many cocktails can certainly be turned into mocktails with pretty standard and straightforward swaps, there are definitely some that can't. Cocktails that won't work as mocktails are those that are mostly made of liquor. For example, an Old Fashioned features (and is made up primarily of) whiskey, so subbing in sparkling water, ginger beer, or kombucha just won't work. Martinis are another example that's difficult to turn into a non-alcoholic beverage because they're made up of primarily vermouth and vodka or gin. Essentially, if liquor is the star of the show, your best bet may be to skip it altogether!
Our Favorite Cocktails Turned into Mocktails
Below are a few of our favorite cocktails on the site turned into mocktails! Get comfortable with these and then get creative on your own!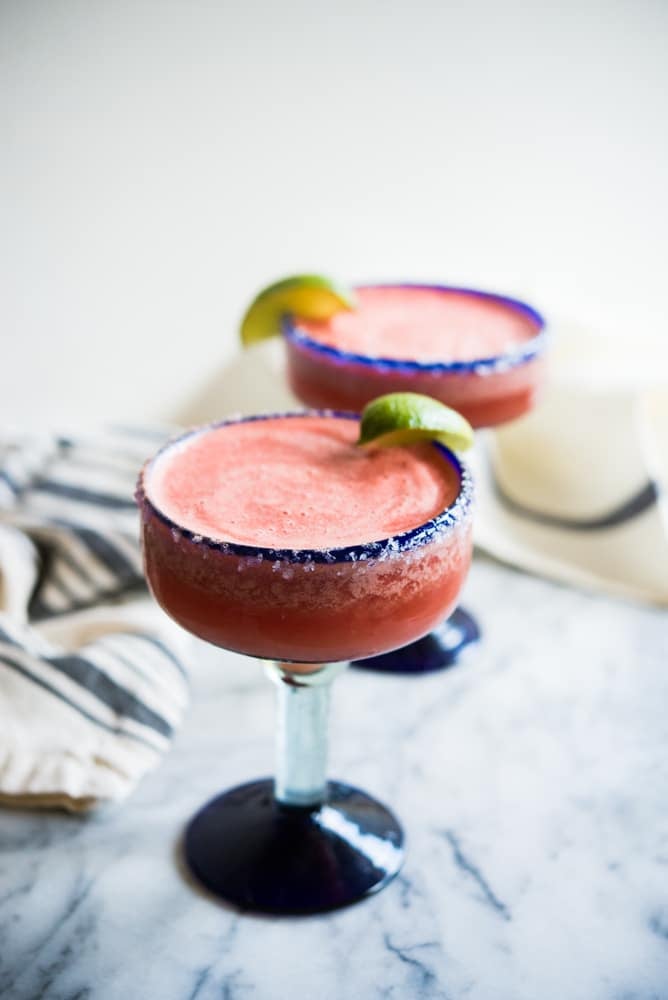 To make this delicious frozen drink into a mocktail, just omit the tequila! If you need to add a bit more volume to your pitcher, feel free to add in some unsweetened lime-flavored sparkling water!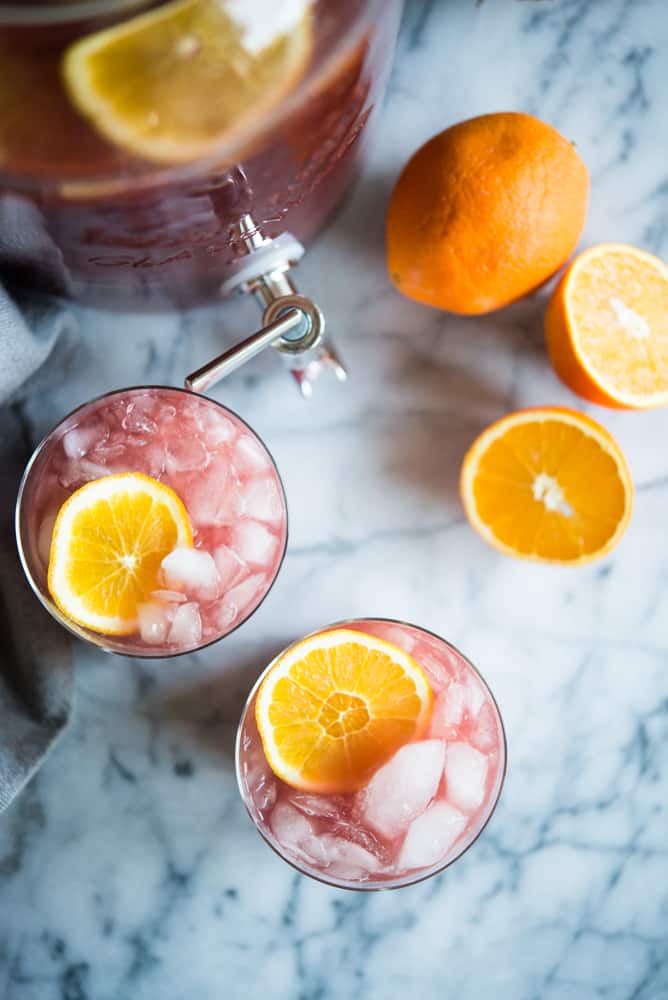 To turn this yummy fruit punch cocktail into a mocktail, simply leave out the vodka, and sub in sparkling water (unsweetened orange or lime would be great here!) for a bit of bubbly if desired!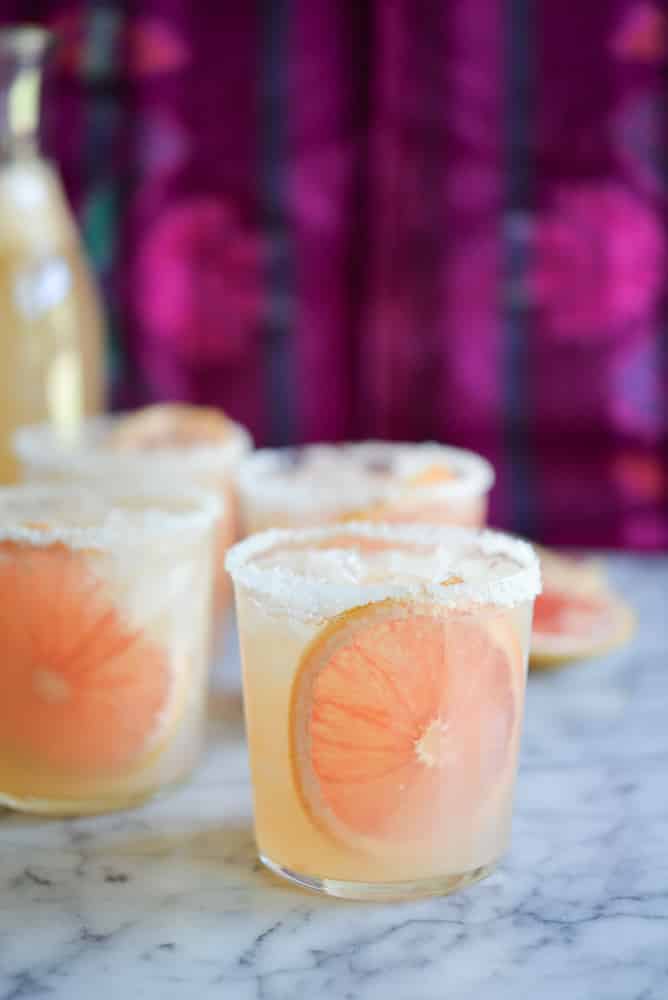 For a refreshing pitcher-friendly mocktail, leave out the tequila, and sub in an equal amount of sparkling water (in addition to the 2 cups of sparkling water that the recipe calls for).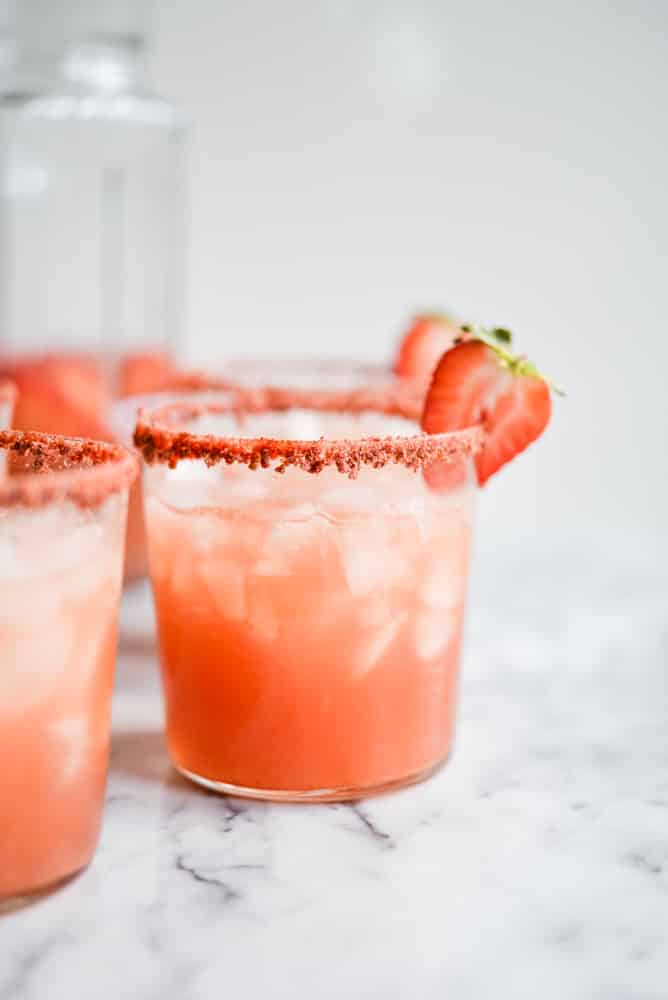 If you want to make this absolutely DELICIOUS sangria into a mocktail, simply leave out the rose, and sub in an equal amount of unsweetened lime sparkling water. The strawberries will really be highlighted with the omission of the rose!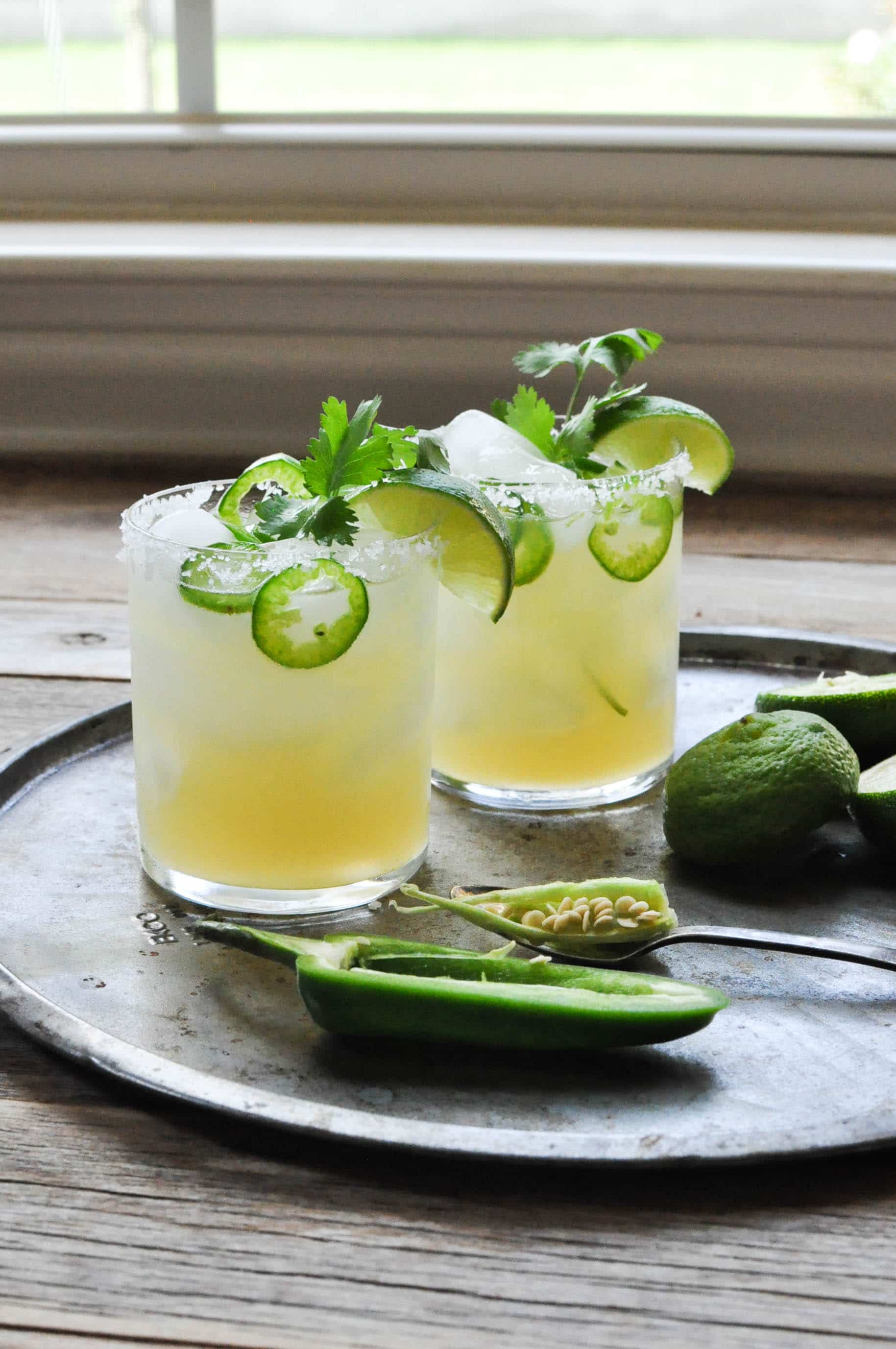 Yes, a classic margarita IS totally possible without tequila! So you aren't just drinking straight lime juice on the rocks, simply substitute the tequila with 1/2 cup of sparkling water.
We hope this guide helps you to feel confident when out and about and encourages you to experiment and turn any at-home cocktail into a mocktail of your very own! Let us know your favorite combos in the comments section below!
More Favorite Mocktail Recipes