The Cook Once Dinner Fix method takes a different spin on meal prep and provides a more efficient way to get nourishing meals on the table.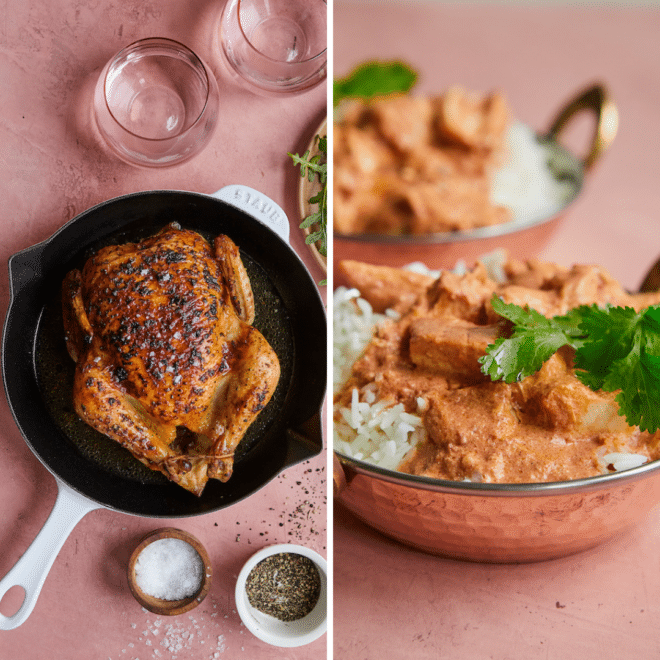 The Cook Once Dinner Fix Method
The Cook Once Dinner Fix method is the one I am the proudest of (and the one I use the most) – it makes the biggest difference in helping get a faster, easier dinner on the table more frequently. The concept is: that you make one full meal with double the amount of protein that you actually need. The leftover protein, or "best-overs" as my friend Michelle Tam likes to say, are transformed into an entirely new meal the next night, but it's faster, easier, and even more delicious to pull together because the protein is already cooked.
Kitchen Hack: Use Cook Once Dinner Fix to make Dinnertime Really Efficient
Cook Once Dinner Fix makes for easy weeknight dinners – here's the strategy behind your cook:
Cook Meal One. Prepare your first meal, but plan ahead to have purposeful "leftovers" when you cook your protein. Separate your protein to save a portion for meal two and store it in the fridge.
Save time for Meal Two. When it comes time to make meal two, your prep and cook time will be significantly decreased because you already have one main component made!
How is Cook Once Dinner Fix different than other cookbooks?
Cook Once Dinner Fix provides 60 dinner series (120 meals total) that transform one (or more) cooked components from meal one into a second, completely different meal. Each of the recipes was carefully crafted by a holistic nutritionist (myself) and a team of health-minded recipe developers. Each meal provides modifications to honor any dietary restrictions you may have (e.g., dairy-free, gluten-free, grain-free, low-carb) and is truly customizable to meet you wherever your unique tastes, schedules, food preferences, budget, and mealtime goals take you. Cook Once Dinner Fix is about efficiently planning your meals and acknowledging a desire to do a little bit of cooking each night, while still getting dinner on the table easier.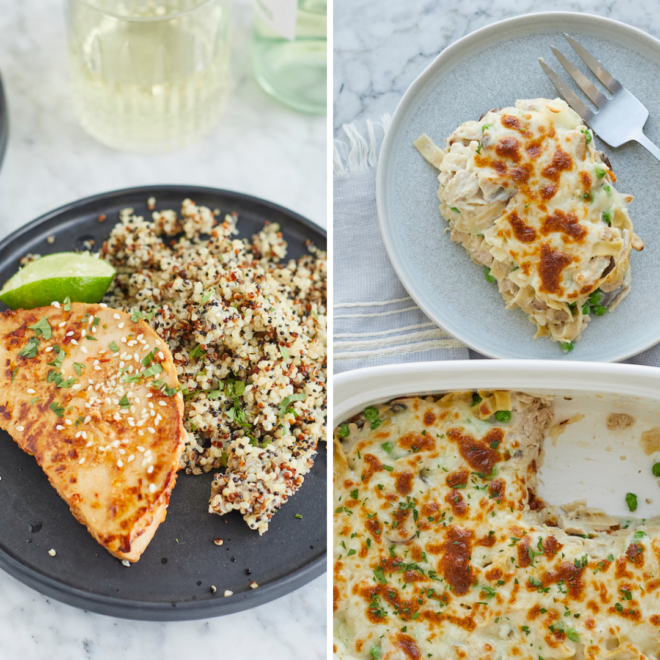 Cook Once Dinner Fix Dinners
Intrigued by the Cook Once Dinner Fix concept? Check out some of our favorite easy healthy dinner ideas that follow the same framework:
Video