Whether you're the organizer, cook, or postpartum mama, we know this will be a go-to, very thorough resource for all things meal trains!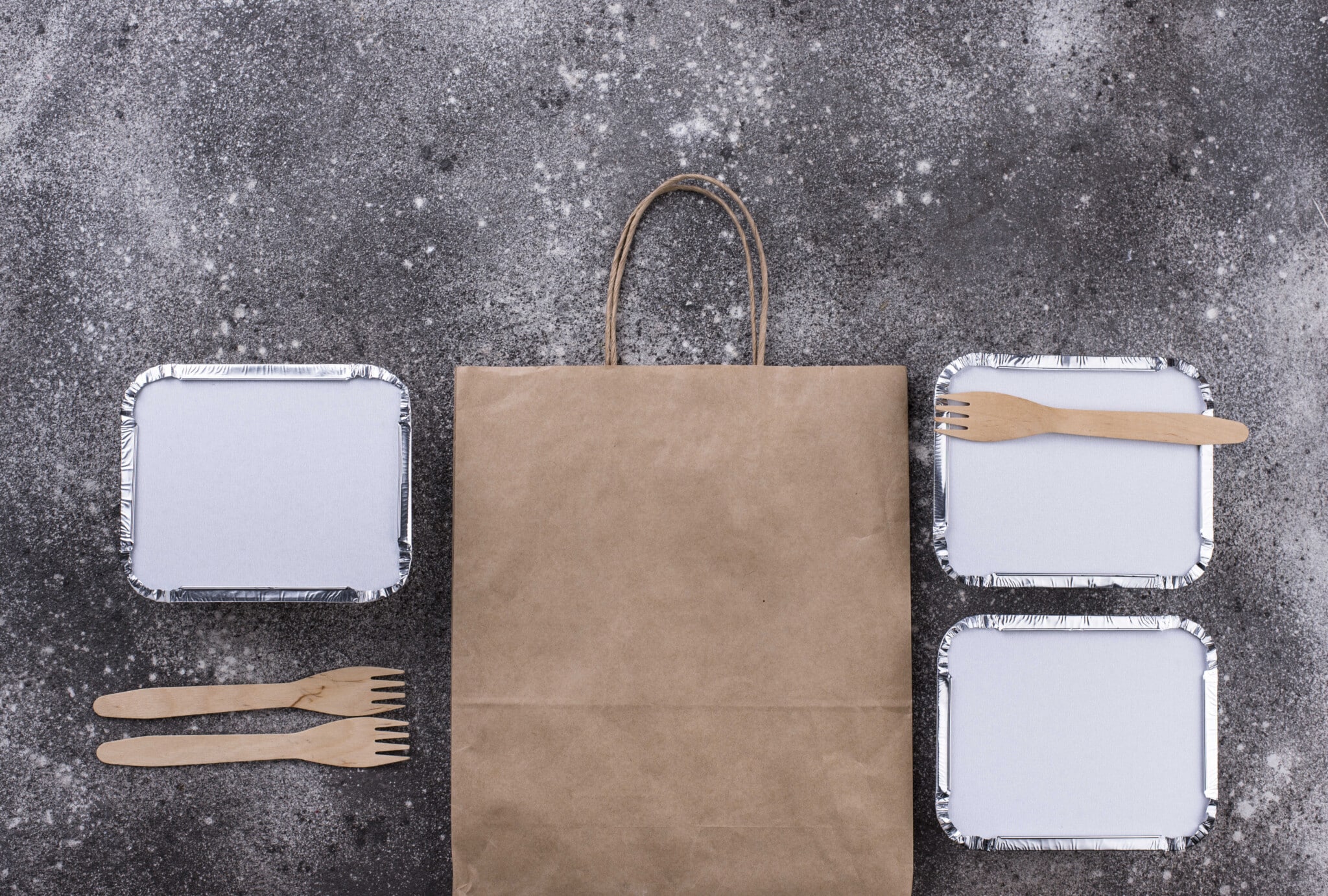 When my husband and I had our first baby in December 2019, one of the most practical ways that our friends and family stepped in to help was by making sure that we were well-fed for the first couple of months as a family of three. My mom was generous enough to spend a couple of days (prior to baby's arrival, of course!) in the kitchen cranking out meals to be stored in our freezer and reheated in the oven whenever the need arose. Thanks, Mom! There's definitely something to be said for freezer meals and the mental load they take off of a new mom, and the same can be said for dinner brought through a meal train. Not having to think about cooking, or break the bank ordering out for those first weeks and months is something that every new mama deserves!
What is a Meal Train?
Essentially, a meal train is an organized way for friends and family to deliver a meal to a family in need of help. Meal trains are typically set up around major life events (think: new baby, injury, surgery, loss, etc.), and serve to bear the weight of deciding what's for dinner, and cooking it for a family during an already chaotic, busy, and unpredictable time.
How to Set Up a Meal Train
The absolute easiest and most organized way to set up a meal train is through a meal train website: Meal Train, Give in Kind, and Take Them a Meal are all great user-friendly options. While the recipient can absolutely set up their own meal train, we think a friend or family member setting it up for them is the most helpful route to take. If you are a friend or family member of parents with a new baby, and you haven't seen a meal train going around for their family, offer to set one up for them. You'll need to ask a few questions so that you can customize the meal train to her family's needs – we recommend asking about the following:
Food allergies and dietary restrictions
Favorite meals – are there any particular meals the new parent would love?
Preferred type of meal – would it be more helpful for them to have breakfasts or lunches on hand? Is their freezer already stocked with casseroles?
Favorite restaurants & orders – for those that don't have time to cook, picking up a meal from a restaurant is a great idea!
Best days/times for meal drop-off – make sure you are working around the family's schedule for drop-offs!
After the initial 5-10 minute meal train set up, you'll need to spread the word either via email or sharing on social media (with the recipient's permission, of course). Make yourself available via text or phone call to answer any questions that friends and family may have about meal drop-off.
Tips:
Schedule for a couple of weeks after postpartum. For families with new babies, schedule the meal train to start about 2 weeks after the baby comes. Most people have family in and out of town for those first couple of weeks, so meals are typically covered.
Three meal days a week. When setting up meal days, we recommend scheduling about 3 per week over a month rather than meals every day for a shorter span of time (think: every Monday, Wednesday, and Friday for 4 weeks instead of 7 meals a week for 2-3 weeks).
Be mindful of the drop-off time. Mamas, when deciding on a drop-off time, don't forget to keep your nursing schedule in mind. If you know baby typically nurses between 5:00 and 5:30p, don't schedule that as your delivery time.
What to Bring
Don't feel like you have to bring a homemade meal. Restaurant meals or gift cards are also appreciated! Whether homemade or bought, the best meals to bring are those that don't require much, if any, assembly (think: Beef Taco Casserole instead of traditional tacos). I don't know about you, but when our girl was just a few weeks old, she was in my arms from about 5pm until bedtime (hello, witching hour!), so if my husband was at work, assembling a meal during that time was just not going to happen. It was MUCH easier to pop something in the oven for 45 minutes, slice, and serve it.
Bring a complete meal! While anything is appreciated, a few simple extras like a salad (can be a bagged salad kit), corresponding side(s), dessert, and drinks to accompany your meal really makes for a stress-free dinner experience.
Include the extras! If your meal calls for fresh toppers (think: diced tomato, avocado, sour cream, etc.), don't forget to prep and deliver those also.
Make enough for leftovers. If the meal train covers only certain days of the week (i.e., Monday, Wednesday, Friday), consider making enough food for leftovers to be enjoyed the following day.
Don't count on getting your containers back. Pack your meal in containers that are recyclable, or that you don't mind giving away.
Clearly label. Label containers with meal names and reheating instructions.
More to Consider When Delivering a Meal
Don't expect to stay long. A recently postpartum mama is probably not ready to entertain, and may not want a bunch of people holding her brand new baby. Go in with the expectation of a quick drop-off, and if mama invites you into chat and meet the baby, count that as a bonus! Every new mama is different, so let her set the expectation for your stay. Right now with COVID-19 restrictions in many states, it is worth checking in with the parents to see if they are accepting visitors. If not, just drop off your meal at the doorstep and text them to let them know!
Think of the whole family! If there are young kiddos, make sure your meal is kid-friendly. If it's not, either bring something different for the kids (quesadillas, traditional or peanut butter and jelly are always a hit), or adjust your plan altogether.
Look at the meal train calendar. What are other people bringing the week that you're signed up? If the meals before and after your meal are cheesy pasta dishes, steer clear of pasta. Change things up so that the recipients aren't receiving the same type of meal over and over again.
Consider your portions. At any given meal, my husband eats twice the amount that I eat. If a recipe yields 4 servings, I know that it'll feed each of us for dinner, and then me for lunch the following day. Make sure that you are mindful of who will be enjoying your meal, and plan accordingly.
Don't be afraid to bring the flavor! While nursing mamas may be sensitive to very spicy foods, moderate spice is usually fine, so don't be afraid to bring something flavorful.
What is a good meal to make for a meal train?
If you decide to go the homemade route for all, or part, of your meal, these are some delicious, easy (for both the cook and new mama) meal ideas:
Salad: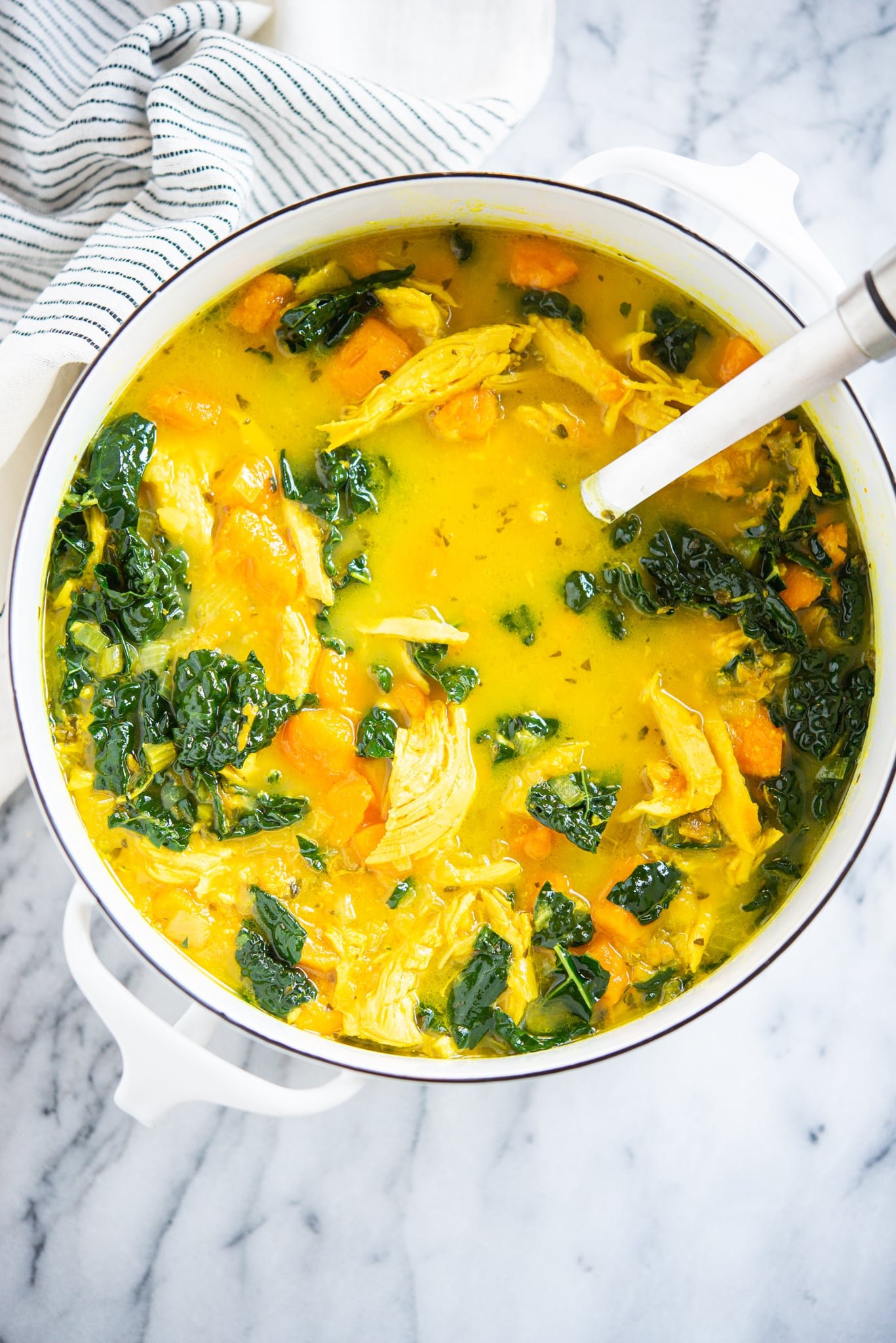 Main Course:
Dessert:
How long should a meal train last?
Scheduling a meal train for four weeks (3 meals per week), is perfect. Just long enough to keep mama and her family fed during that newborn haze, but not too long that the meal slots go unfilled.
Things for Mama to Consider
Here are a few more things to remember!
If you don't want anyone knocking or coming in the house, leave a cooler on the porch (instructions should be on the meal train website) for friends and family to pop their meal into.
Make sure to send a thank-you note after enjoying each meal. This doesn't have to be complicated! Thank yous can be sent via text, phone call, or snail mail, and are such an easy way to show just how much you appreciate the time, love, and effort that went into each meal!
When it comes right down to it, remember this: the gesture of taking the time out of your day to bring a tired new mama and her family dinner (takeout or homemade) is one of the most practical ways that you can show your love, and is more appreciated than you know. Don't let a busy schedule or a lack of confidence in your cooking ability deter you from participating in a loved one's meal train.
Whether you're the giver or the receiver, we hope this meal train guide serves as a resource that you'll come back to time and time again!