From turkey to ham, to mashed potatoes and stuffing, we've got over 15 Thanksgiving Leftover Recipes that will help you use up what's in your fridge and maybe even taste better than the original dinner!
Thanksgiving has come and gone, and now you find yourself with a fridge full of leftovers. After a plate of pie for breakfast (tell me I'm not the only one who does this!) and a leftover plate for lunch, you might be starting to feel a little over your Thanksgiving leftovers. If that's the case, we've got over 15 recipes to help you use up those leftovers in a way that the whole family will love!
How to Use Thanksgiving Leftovers – Turkey
I love having leftover turkey because it is so versatile! You can really use it in any place that you would use chicken. If you can't get through it all within 5 days (our recommended time for Thanksgiving leftovers), you can also freeze it and pull it out to use whenever you need it.
Turkey pot pie is my ULTIMATE Thanksgiving leftovers meal. I almost look forward to it even more than Thanksgiving dinner itself…. almost. Also, if you plan this one out in advance, you can make an extra pie crust and refrigerate it until it is time to make the pie!
Another fun spin on turkey pot pie to make your leftovers go even further? Top it with mashed potatoes for a Shepherd's Pie – Pot Pie Hybrid, or even make a stuffing crust.

Chicken and dumplings run a really, really close second to pot pie for my favorite way to use leftover turkey. This soup is creamy, comforting, and the dumplings are light and fluffy. You'll definitely find yourself going back for seconds!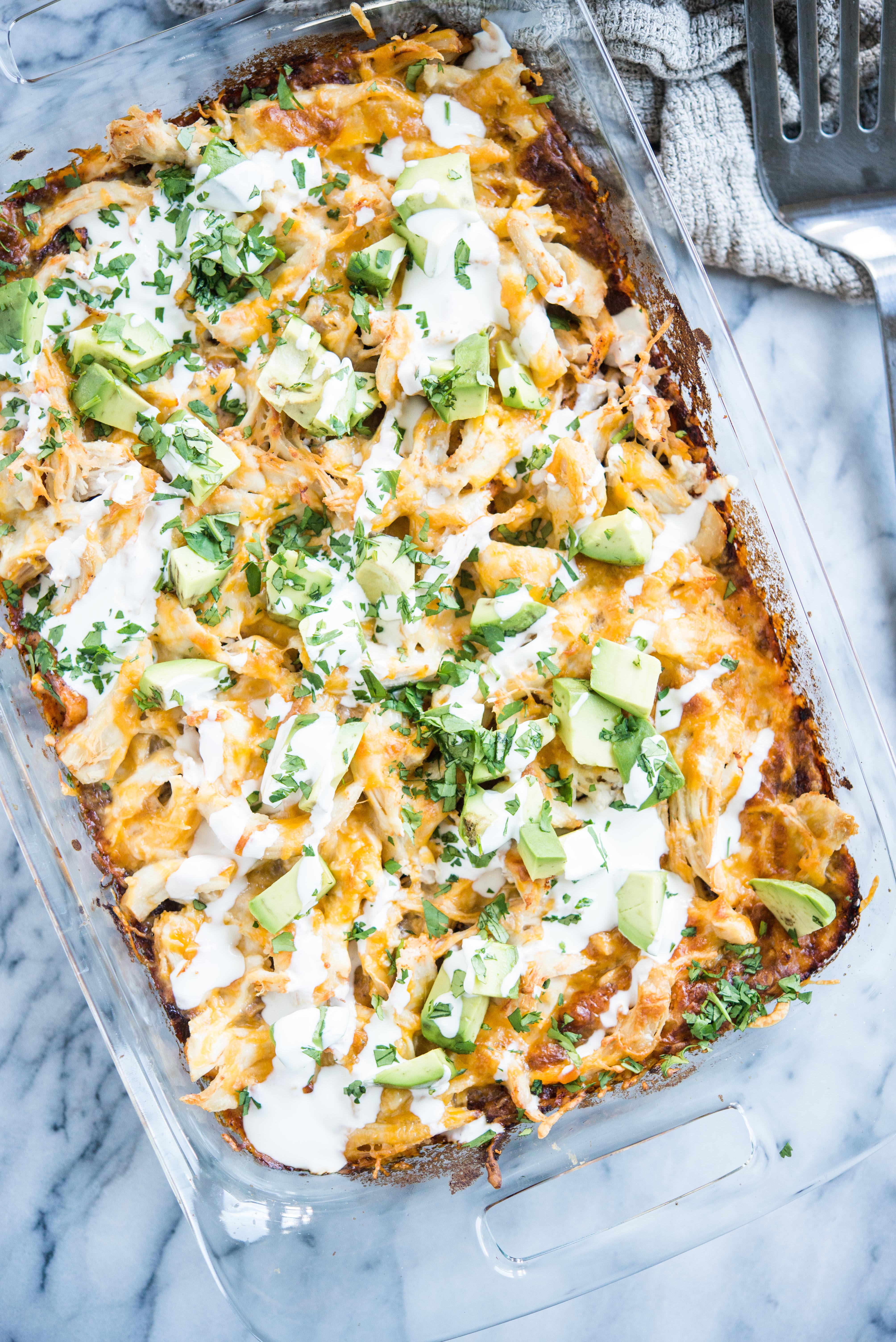 Sometimes, at the end of Thanksgiving, I find myself needing a real change of flavors – that's where this chicken enchilada casserole comes in! Simply substitute shredded turkey for the chicken in this recipe, and you've got a homey, cheesy, comforting casserole that the whole family will enjoy.
This is one of my favorite soups, and if you're feeling a little under the weather or want to give your body a little extra nourishment post-holiday, this soup is the best way to do it! With lemon, kale, carrots, and bell peppers, it is a bit of an Italian twist on traditional soup. Just substitute shredded turkey in place of the chicken!
Is there any more classic use for Thanksgiving leftover turkey than turkey tetrazzini? This recipe features chicken (which you can easily sub for turkey), a creamy sauce, zucchini noodles, mushrooms, peas, and an almond flour breadcrumb topping. Also – if you want to use regular noodles instead of zucchini noodles you absolutely can!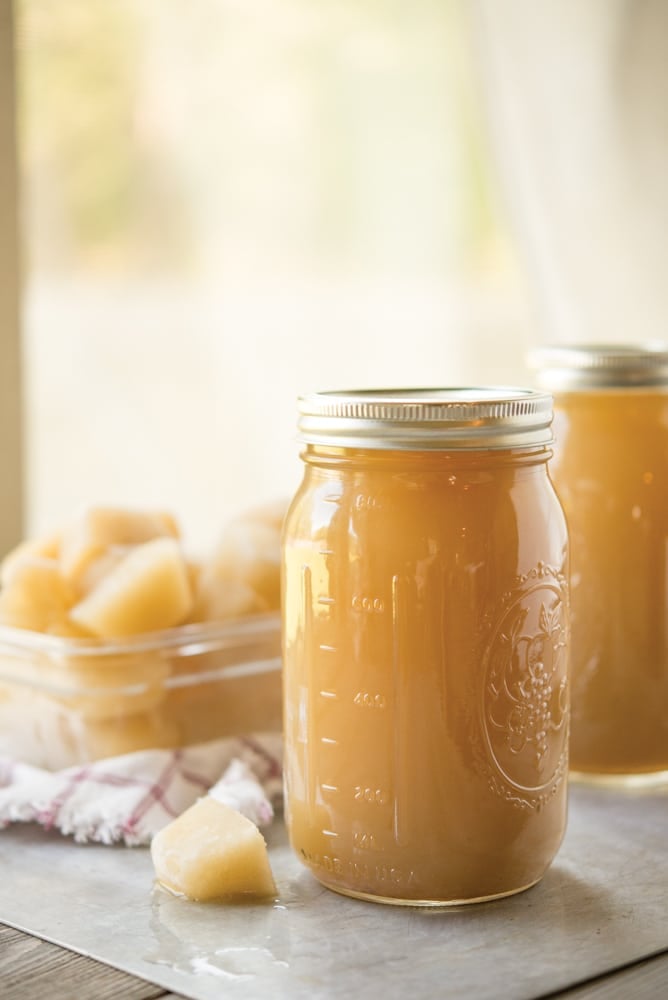 Use Leftover Turkey Bones to Make Bone Broth
The bones and drippings from leftover turkey make some of the BEST bone broth – don't let them go to waste! Simply add the bones to a slow cooker or Instant Pot along with a quartered onion, 3 chopped carrots, 2 chopped stalks of celery, and a handful of fresh herbs (think: rosemary, parsley, thyme, or sage), then fill the pot with water. For the slow cooker, cook for 5 hours on high or 10 hours on low. For the Instant Pot, cook for 25 minutes on high pressure. Once your broth is done you can either use it immediately or freeze for later use!

This Sonoma Stuffed Butternut Squash is essentially roasted butternut squash stuffed with Sonoma chicken salad – but turkey would make a wonderful addition that would up the seasonal flavors even more! This recipe has caramelized butternut squash, toasted walnuts, and sweet roasted grapes for a truly delicious and different meal.
This carbonara spaghetti squash casserole was made to use leftover chicken, so turkey is a perfect sub! It features spaghetti squash, frozen spinach, a creamy, dairy-free cream sauce, and plenty of extra bacon. It's a perfect comforting, satisfying meal that's filled with veggies.
This Thanksgiving leftovers casserole is basically Ross's infamous Thanksgiving sandwich in casserole form – and it is so, SO good. We start with a layer of stuffing, add some greens, then turkey, then mashed potatoes. We then finish it off with cranberry sauce and pecans for a delicious Thanksgiving mash-up.
Make an Epic Sandwich
Speaking of Ross's infamous sandwich, we'd be remiss if we didn't talk about adding an epic sandwich to your thanksgiving leftover line up! Here are a few ideas:
Grilled Turkey and Cheese – You can make this as simple or as gourmet as you'd like. The photo above from our book, Cook Once, Eat All Week, features a simple, but delicious, turkey grilled cheese with sliced turkey and cheddar cheese, next to roasted tomato soup.
Cranberry, Turkey, and Brie – We also love the idea of a turkey, cranberry, brie grilled cheese! Layer bread with sliced turkey, brie, and then spread about 2 tablespoons of leftover cranberry sauce on it for a delicious sandwich.
Thanksgiving Leftover Sandwich – Combine stuffing, gravy, turkey, and cranberry sauce between two pieces of bread for an epic sandwich.
Hot Turkey and Gravy Sandwich – For this open-faced sandwich, place turkey on your bread, top with gravy, then top with a slice of cheese and toast until the cheese is melted. For a little something extra, add bacon on top!
How to Use Leftover Ham
In my family, we almost always have both ham and turkey, which means we have two types of proteins to use for leftovers. Beyond the usual ham and eggs for breakfast, these are our favorite ways to use up leftover ham. Just like turkey, ham also freezes beautifully! Simply package it in an airtight container or Ziplock bag and it will keep for up to 5 months in the freezer.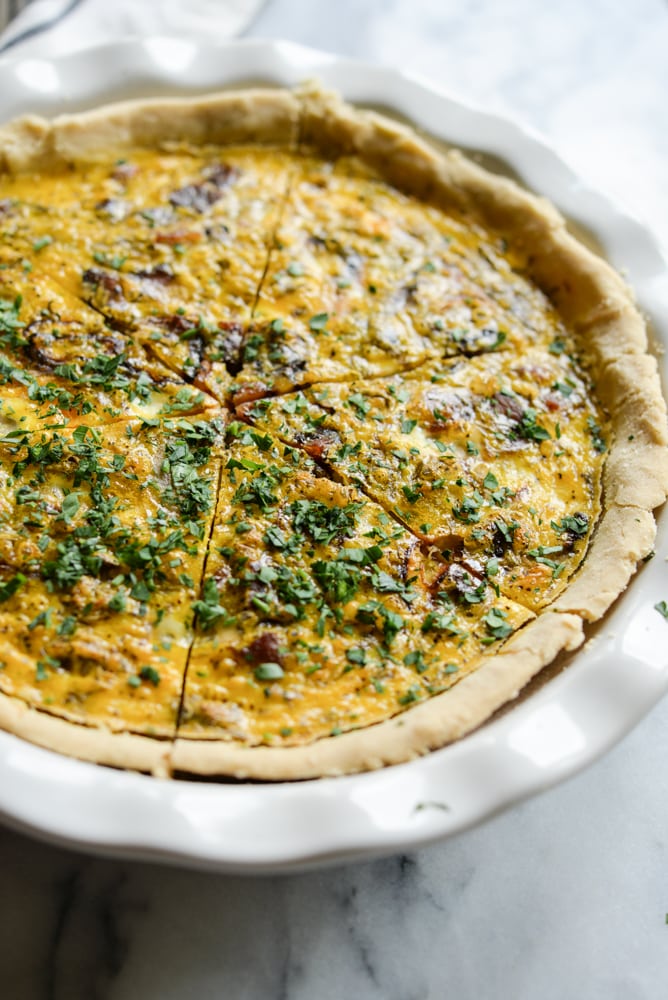 Quiche Lorraine is one of my long-time favorites for brunch or even a light dinner! Replace the bacon in this recipe with leftover ham for a delicious quiche with a creamy, flavorful filling and buttery, flaky crust.
The first time I made my husband ham soup, he legitimately thought I'd lost it – until he tasted it! Ham makes delicious soup, especially combined with potatoes. This recipe results in a brothy soup that's brightened up by lemon and grainy mustard. If you're looking for a creamier soup, I'd suggest adding ham to our Instant Pot potato soup!
How to Use Leftover Cranberry Sauce
Cranberry sauce keeps like a dream! I usually make extra so that I can freeze what's leftover and use it throughout the winter. It is fantastic on sandwiches (as mentioned above) as a topping for your cheeseboard (think: on top of brie or goat cheese), and pairs perfectly with pork. Just freeze it in a Ziplock or other airtight container and it will keep for up to 6 months.
If you're in search of a hands-off dinner, this is it! Just add a pork shoulder and cranberry sauce to the crockpot and let it do its thing. The result? Tender, fall-apart pork flavored with slightly-sweet, tangy cranberry sauce.
The #1 reason you should hang on to that leftover cranberry sauce? These no-bake cranberry cheesecake bars! These are so easy to make (even more so if you already have the topping made) and are guaranteed to be a hit at any holiday party.
This cranberry bison meatloaf is moist, tender, and has a hidden, nutrient-dense surprise – liver! The cranberry sauce on top of this meatloaf is the perfect way to conceal the liver and get a little bit more of this nutritional powerhouse into your diet.
How to Use Leftover Mashed Potatoes
We LOVE using leftover mashed potatoes as the base of casseroles, and it's a staple in our latest book, Cook Once, Eat All Week. If you're making mashed potatoes for Thanksgiving this year, it's worth doubling the recipe just for these two dishes!
Shepherd's pie is another dish that just screams comfort food! This one features ground beef in a red wine tomato sauce that you can top off with your leftover mashed potatoes.
This easy and delicious casserole features a mashed potato base topped with perfect Texas-style chili. You can use leftover mashed potatoes here, and if you really want to go the extra mile with your leftovers, you can make a shredded turkey chili instead of using ground beef. This is the perfect way to use up some leftovers while also eating something just a little bit different from the normal fall fare!
We hope that this collection of Thanksgiving leftover recipes has helped