Today we are diving into how to build your very own DIY Egg-Free Breakfast! We'll show you the basics of constructing a balanced plate along with multiple options for each of your macronutrients to keep your egg-free breakfasts exciting every day of the week!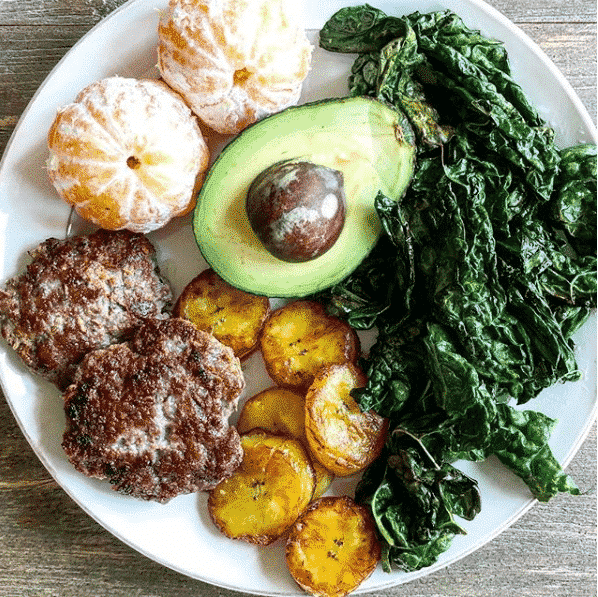 I've always made an effort to develop egg-free breakfasts here on Fed and Fit, both for those of you who can't tolerate eggs and those who just get tired of eggs every morning. A few months ago, I took a food sensitivity test and was surprised to test positive to eggs! This also lead me to find out that y'all are dying for more egg-free breakfast options, so we decided to put together this mix-and-match egg-free breakfast guide! For some reason, when we think breakfast we usually go to two categories- the first, eggs, bacon, and a starch like potatoes, or the egg-free direction, which includes things like cereal, oatmeal, bagels, or smoothies. BUT, being egg-free doesn't have to mean a low-protein breakfast. It is totally possible to have an egg-free breakfast that is nutrient-dense and will keep you full all morning!
Building a Balanced Egg-Free Breakfast Plate
We want this post to be a really great resource for you to reference when you're meal planning, grocery shopping, or standing in front of your open fridge, scratching your head at what to make. Let's chat about the essentials of a balanced breakfast plate! 
Protein
The sky is the limit here! You could rely on traditional breakfast meats like sausage, but other proteins make for an excellent breakfast as well.  Explore with new flavors, spices, and cuisines to keep your morning meal interesting! 
Our favorite protein options:
Starches
Potatoes seem to be the go-to standard carby fare on most people's breakfast plates, but again, we can push the boundaries of "normal" here too!
Our favorite breakfast starches:
Veggies
This is when you really get to have some fun on your plate! You can add tons of flavors, textures, colors, and nutrients by simply adding a variety of colorful veggies to your plate. We love going heavy on some leafy greens, or selecting some really tasty nutrient dense seasonal veggies to keep the meal energy packed. 
Our favorite breakfast veggies:
Fruit
We don't always include fruit on our plate, but it can be a wonderful addition for extra substance to the meal. When we're picking fruit for breakfast we tend to lean towards dark, antioxidant rich berries, or take a leap and see what's in season to get the richest and sweetest varieties. 
Flavor-Boosting Sauces
If you don't have a sauce, it's not the end of the world!  If you're struggling with feeling bored with breakfast though, this is the easiest way to add some flavor and change up your regular plate!  Not only does it give you a fun way to incorporate flavors, but more often than not, it's a GREAT way to get some healthy fats into your meal. 
Our favorite sauces:
Egg-Free Breakfast Recipes
For days you want to mix things up beyond the traditional egg-free breakfast plate, here are some of our favorite egg-free breakfast recipes from around the web!
Savory Breakfasts
More Favorites from Around the Web: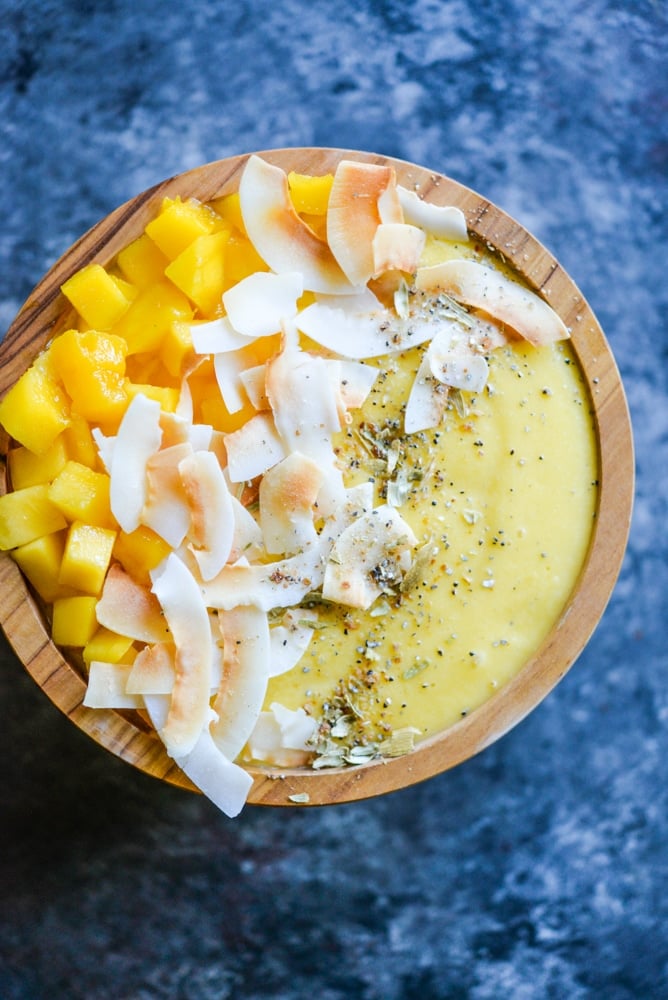 Sweet Breakfasts
More Favorites from Around the Web:
We hope you have a fantastic time exploring all of the possibilities you can create on your plate!